I don't usually cry throughout a show. At the climactic tragic moment perhaps, but not all the way through. Watching Come From Away (SHN Golden Gate Theatre, San Francisco), I had tears streaming down my face for 100 solid minutes. This is the kind of story – and storytelling – that warms the heart and restores hope in human kindness.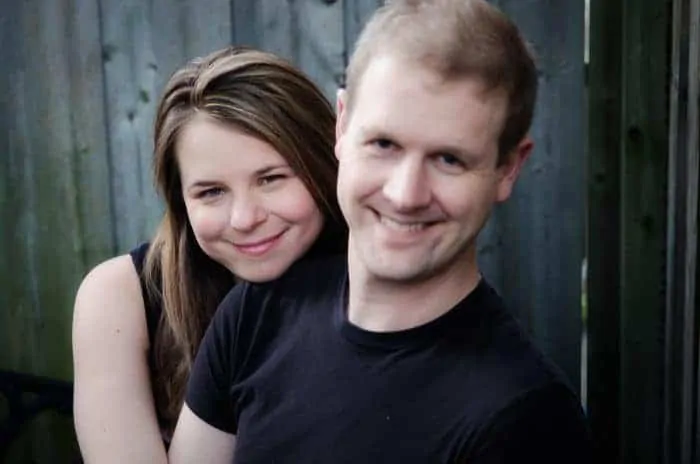 A recent musical by Irene Sankoff and David Hein, Come From Away is set in Gander, Newfoundland on September 11, 2001. When American airspace was closed, 38 planes carrying 7,000 people were directed to land in this tiny town of 9,000. They stayed for nearly a week. The musical shows the local community tackling the resulting challenges – from coordinating food, housing, and translation to caring for rare bonobo monkeys – with warm hospitality and unflagging humor.
Along the way, we learn the stories of the townspeople and the "plane people". There's tragedy, romance, ambition, humor, and fear, but above all there's a huge helping of generosity. Everyone gives unstintingly: the people of Gander who offer meals, beds, clothes, time, and alcohol; the "plane people" who requite that generosity by donating to the town, starting scholarship funds, and welcoming their Gander friends into their post-9/11 lives; and the actors who bring energy, talent, and vulnerability to becoming the people caught in this extraordinary situation.
The chance to see such a generous show in San Francisco feels like a gift – one I urge you to accept.
Appropriately enough for a show about the magic of community, Come From Away is a true ensemble piece. Everyone plays a dizzying array of characters, switching accents, accessories, and life stories in the blink of an eye. Individual performers shine in brief solos: Marika Aubrey devastated as the mother of a missing firefighter in "Here", Becky Gulsvig made me want to stand up and cheer in her girl-power tale of becoming American Airlines' first female captain ("Me and the Sky"), and James Earl Jones II's confessional line deliveries had me cracking up. But the musical's most memorable moments are when the entire cast's voices join in harmony, in the ear-worm-inducingly catchy "Welcome to the Rock," the exuberant "Screech In," and the intricately layered "Prayer."
The score's orchestration incorporates fiddle, accordion, uilleann pipes, and bodhran (an Irish drum) for a folksy sound. The instrumentalists get their well-deserved turn in the spotlight, playing onstage for "Screech In" and delivering impressive solo bits during their curtain call.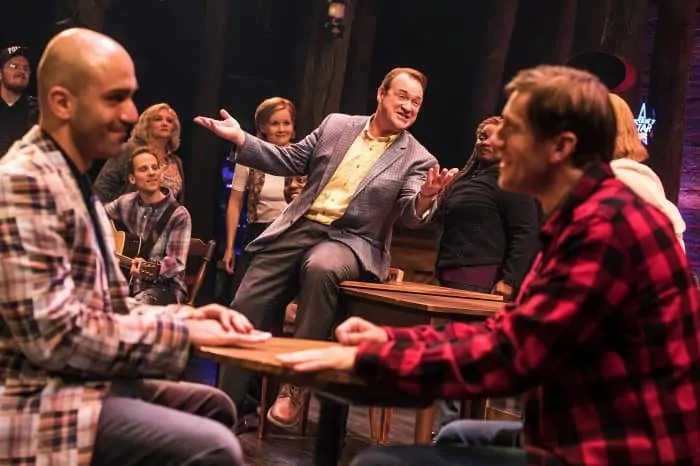 It's easy to see why Come From Away won so many awards in its 2017 Broadway season. A feel-good story that could easily be made sappily sentimental is instead presented with smart humor, clever use of the ensemble, and varied musical moods. The chance to see such a generous show in San Francisco feels like a gift – one I urge you to accept.