Café Jacqueline, near the intersection of Grant and Union in San Francisco, has been a culinary legend for 27 years. This tiny restaurant in the heart of North Beach is the subject of a short documentary Perfect Note, Perfect Taste screened at the 2018 Napa Valley Film Festival.
Chef Jacqueline grew up in the south of France, where she learned all about cooking the old-fashioned way – everything from scratch. She learned how to harvest a rabbit, how to harvest a chicken, how to cook each one. This rigorous training was a way of life in the 1940s.
She wanted to open a flower shop or a restaurant after she came to the United States. People discouraged her from the restaurant business. She wanted to see if it would work, she said. Madame Jacqueline took nine months to put together her restaurant concept before she opened the doors. Her concept worked; 27 years later it is still working. Director Phoebe Rubin interviews Chef Jacqueline, her long-time waiter Matthew Weimer, and owners of nearby businesses who have interacted with the chef for years.
Madame Jacqueline provides continuity in a world which is changing constantly. Nothing changes in her world since 1979, when she would pull up in her white Volvo station wagon with flats and flats of eggs, which were carried to her restaurant "like jewel boxes." She is an amazing woman who does one thing in a special way – she makes souffles.
She is described as being steadfast and pure in her aesthetic – just perfect souffles from scratch. Nothing is made until it is ordered by the customer. There is no fast food here. Her souffles are "the ultimate soul food. Her mark and her presence is in every dish, on every plate. She is an artist."
Reference is made to something Randall Jarrell wrote – how people try to recreate the same day every day. It is that way at Café Jacqueline. Get that perfect soufflé from the kitchen to the table, as Matthew Weimer says. It is our life.
Madame Jacqueline said she loves to be read to. It is a link with her waiters. At the end of a shift at the restaurant, they read to her — Dickens novels, especially David Copperfield, and E. M. Forster. A lot of reading in 20+ years.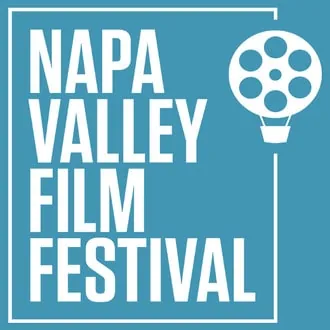 There are so many layers and depths to the experience of dining at Café Jacqueline. When you go there, you enter into her world. Madame says couples fall in love at the Café, come back as marrieds, return after having children. "Peace, health and love are in my heart." She is magical. So is her café.
Madame says couples fall in love at the Café, come back as marrieds, return after having children.
Rubin began her career in 1996, writing and directing Women Who Cry in Restaurants. For eight years she put everything on hold to raise a grandson, then returned to making short documentaries. She created an autobiographical performance program for teenage students, called "I Came to Live Out Loud." Rubin holds an MA in psychology, with a concentration in drama therapy.
Eleanor Burke created the sketches in Perfect Note, Perfect Taste. "With love and gratitude from Jacqueline" appears at the end of the film credits.