Some indie film news out of San Francisco today. Peter Farrelly's Green Book has taken home the audience favorite award at the Mill Valley Film Festival (MVFF).
Starring Academy Award nominee Viggo Mortensen (A History of Violence, Far from Men) and Mahershala Ali (Moonlight, Crossing Over), the comedy-drama continues to receive universal acclaim. The film currently sits at 8.1/10 on the IMDB film review web site, and hold a perfect 100% approval rating on Rotten Tomatoes.
Green Book centers on a New York night club bouncer who forges an unlikely friendship which takes him into the deep south, where he navigates racial tension.
Universal Pictures distributes, and the film received its premiere at the Toronto International Film Festival (TIFF) earlier this year. U.S. release is scheduled for November 21, 2018.
Mill Valley Film Festival 41 ran from October 4 through October 14 just North of San Francisco in Marin County.
Other favorites at MVFF included:
US Cinema
The Hate U Gave (Gold Award)
Boy Erased (Silver Award)
US Cinema Indie
Collisions (Gold Award)
Saint Judy (Silver Award)
World Cinema
Capernaum (Gold Award)
Becoming Astrid (Silver Award)
World Cinema Indie
Sir (Gold Award)
The Silent Revolution (Silver Award)
Valley of the Docs
Free Solo (Gold Award)
The Biggest Little Farm (Silver Award)
Viva El Cine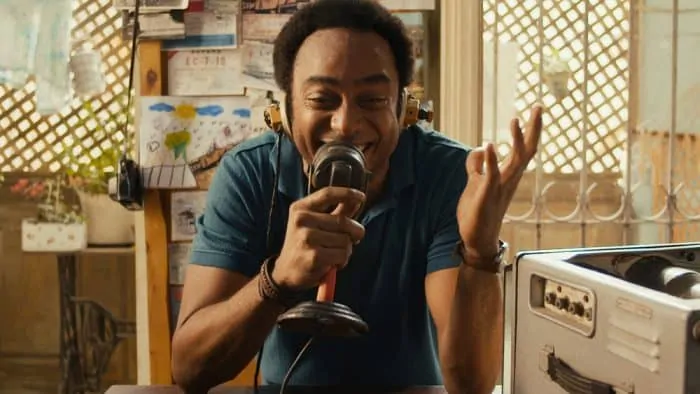 Sergio and Sergei (Gold Award)
Active Cinema
Who Killed Lt. Van Dorn? (Gold Award)
Music Films
Holly Near: Singing for Our Lives (Gold Award)
Mill Valley Film Festival, now in its 41st year, is run by the non-profit California Film Institute.
This year the festival welcomed over 200 filmmakers from more than 50 countries. Director and actors in attendance this year included Mahershala Ali, Rosamund Pike, Matthew Heineman, Peter Farrelly, Paul Dano, Carey Mulligan, and Timothée Chalamet.