Stark Insider is a West Coast Adventure. A Lifetime in the Making. Join Loni Stark as she experiences the arts, film, tech and wanderlust as seen through the lens of Clinton Stark.
Filmmaking is a chance to live many lifetimes.
– Robert Altman
Waking Up the Vatican. David Lynch and the Festival of Disruption (Los Angeles). And 3 Days in Sonoma.
We're rolling up the latest short films produced here on Stark Insider in 2018.
Presented of course in uber 4K ultra incredible resolution, with the most astounding colors and sound imaginable. (ymmv)
See below for all the video embeds. And don't forget to subscribe to the Stark Insider YouTube channel. That way, you'll get email notifications when new short films, docs and travel videos are published. Besides, it's just the cool thing to do.
For new readers and viewers, Stark Insider is based in San Francisco and has been publishing articles videos about the arts & culture scene here (and around the Bay Area and West Coast) since 2006 when the site was founded by Canadians Clinton and Loni Stark.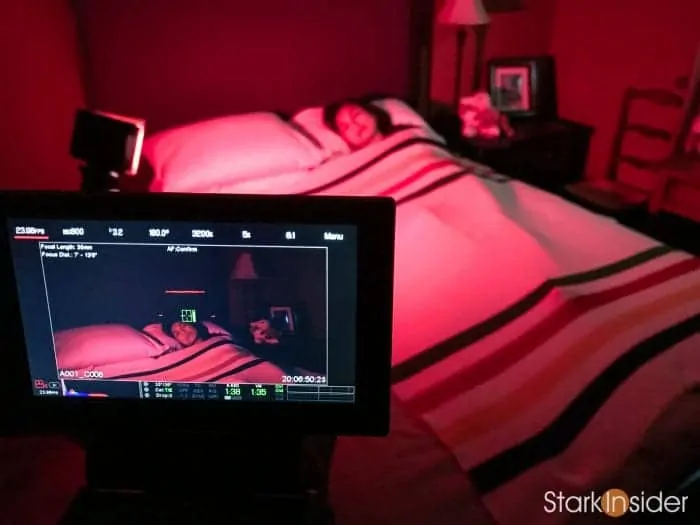 In 2017, Clinton and Loni released their first collection of short films, Who is Stark Insider?. Their art & film work can also be seen at Atelier Stark.
Follow along as the adventure continues…
Waking Up the Vatican
Poetry. Philosophy. Justice. Theology.
Loni Stark heads to Rome, discovers epic art within the walls of the Vatican. Experience what it's like to wake up the Vatican with the clavigero (key keeper) and his collection of 2,797 keys. To see such a vast collection of artifacts spanning centuries of humanity is a spiritual experience that's out of this world.
David Lynch // Festival of Disruption
Fire is coming! Fire is coming!
David Lynch. Bill Hader. Sheryl Lee. Twin Peaks Red Room. Join Loin Stark as she heads to the Festival of Disruption, hosted by legendary filmmaker David Lynch, and experiences transcendental meditation, the iconic Red Room from Twin Peaks, and an unexpected and historic reveal from the history of film. Plus: Bill Hader shares an entertaining Eraserhead story.
Anytime we do something to someone else, we are, in effect, doing the same thing to ourself.
– David Lynch
(in order of appearance)

David Lynch
Bob Roth
Pete Holmes
Bill Hader
Kristine McKenna
Sheryl Lee
Sabrina Sutherland
Peter Deming
Gary D'Amico
Dean Hurley
Duwayne Dunham
Rebekah Del Rio

Voiceover & drawing of David Lynch by Loni Stark
Shot and Edited by Clinton Stark
3 Days in Sonoma
A woman in wine country. A woman in trouble. Again.
When a cameraman forgets to push record and mercilessly gives her impossible direction, Loni Stark plans an epic ESCape to wine country.
A short film by Clinton and Loni Stark. Shot on location over 5 years with 9 different cameras in and around Sonoma County. Locations include: Osmosis, Magical Redwood Retreat, Healdsburg, Taste of Sonoma, La Paulée Dinner at DeLoach, downtown Sebastopol, Napa Gras at Raymond Vineyards, Wild Flour Bread, Petaluma, Santa Rosa, Broadway Under the Stars (Transcendence Theatre Company at Jack London State Historic Park), Bradford Brenner B2 Gallery at Healdsburg Square, and many other beautiful spots around Sonoma wine country.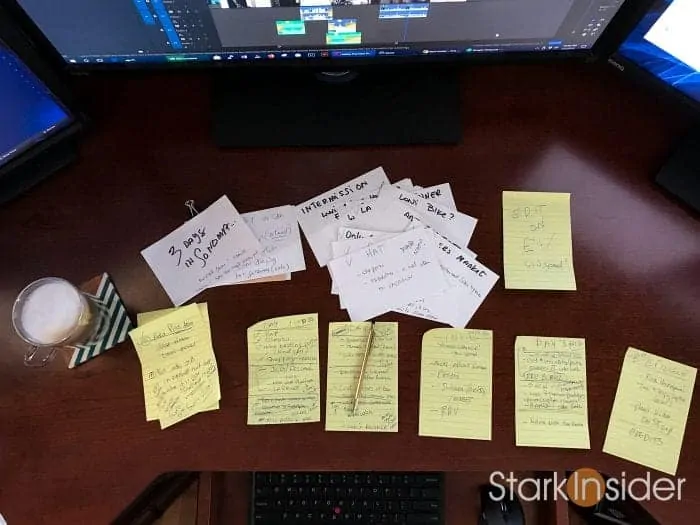 Don't forget to push record.
– Clinton Stark