Sunday in the Park with George is a musical about the struggle to make art. That's enough. It has little interpersonal drama. Crowd scenes at the park dominate the first act, punctuating the painter George Seurat and his mistress Dot's breakup story. The second act, about George's and Dot's great-grandson one hundred years later (also named George), hardly has a plot at all. Merely watching both Georges work is engrossing. Whether they're sacrificing relationships ("Finishing the Hat") or schmoozing for patronage ("Putting it Together"), there's a heart-breaking underlying obsession. They can't not create, whatever the cost.
The score gives the show its emotional power, playing with rhythms, intervals, and words in Sondheim's distinctive style. Quick, repeated notes during George's painting are sonic pointilism. Overlapping snippets of dialogue and melody for the ensemble scenes create the bustling atmosphere of the park. "It's Hot Up Here" (in which the characters complain about being stuck in Seurat's painting) has crisp, humorous efficiency; "Move On" (in which Dot advises the younger George) has soaring, wrenching gravity. At San Francisco Playhouse, the six-person orchestra sounded larger. They rendered Sondheim's score with great texture, led by keyboardist and conductor Dave Dobrusky.
Everything is as charming as a painting, and then suddenly you have tears in your eyes without quite knowing why.
Sunday in the Park with George depends on a strong pair of leads, and San Francisco Playhouse found them. John Bambery's George projected an air of utter absorption in his art. He maintained a strong stage presence even when staring at his sketchbook. Long phrases sung with warm, lively sound belied the coldness other characters accused him of. As Dot, Nanci Zoppi sang in a belt sometimes nasal, sometimes sugary, but always heartfelt. She displayed just the right mix of insecurity and determination. (Zoppi also recovered gracefully, with appropriate ad-libbed lines, from an onstage tumble.) The rest of the large ensemble made harmonious contributions, with particularly delicious character bits from Maureen McVerry as the Old Lady, Ryan Drummond as Jules, and Abby Haug as Yvonne.
This spectacular cast shone in a drab setting. Obligatory projections of George Seurat's paintings provided context. There wasn't even a half-hearted attempt to show interesting artwork by the younger George – his Chromolume #7 resembled a brief, bad music video. The production's biggest disappointment was Abra Berman's distractingly bad costuming. This 1880s Paris was home to shiny poly satin, daywear-inappropriate cuts and trims, and a scandalous shortage of petticoats. 1980s America read as a parody, all big hair, shoulder pads, and tight neon dresses.
IN PHOTOS: Sunday in the Park with George @ San Francisco Playhouse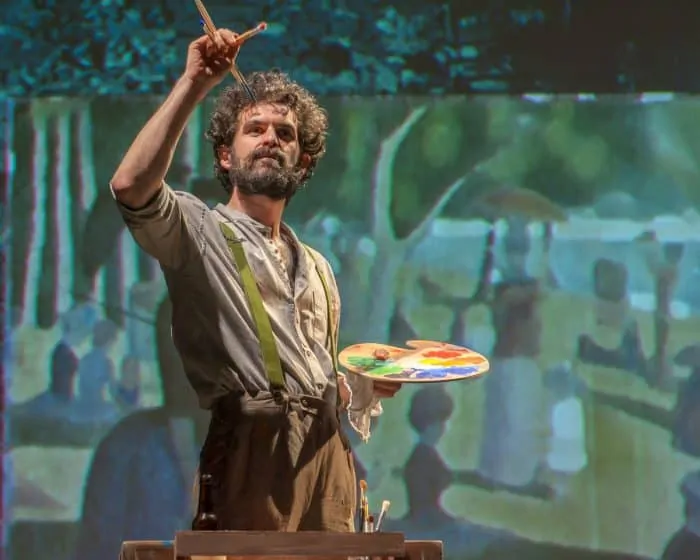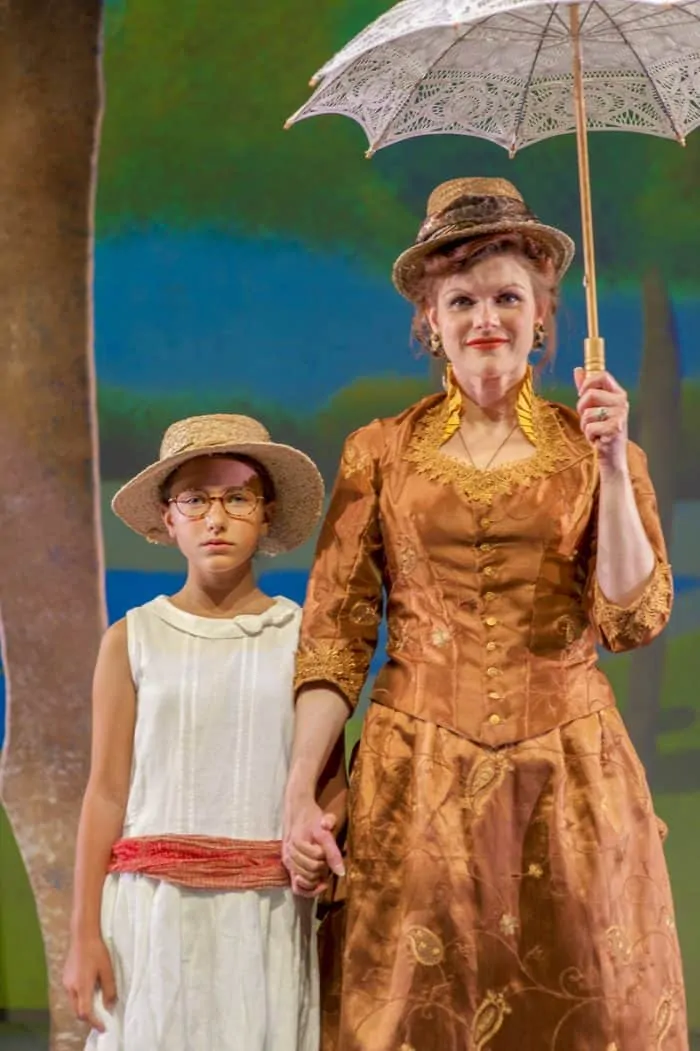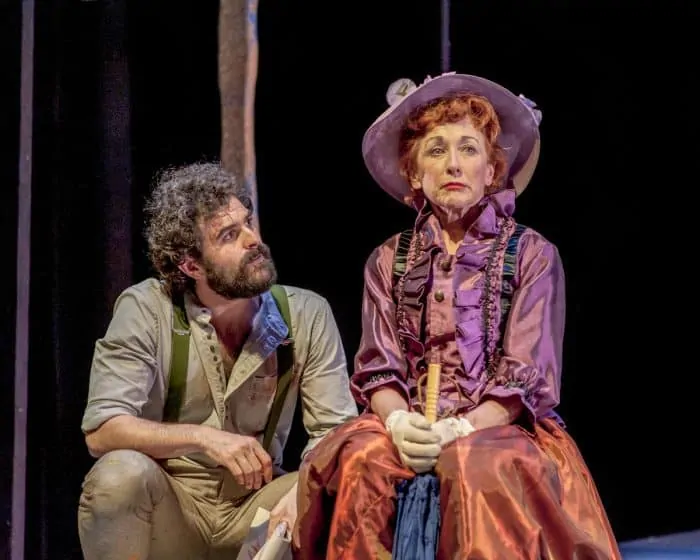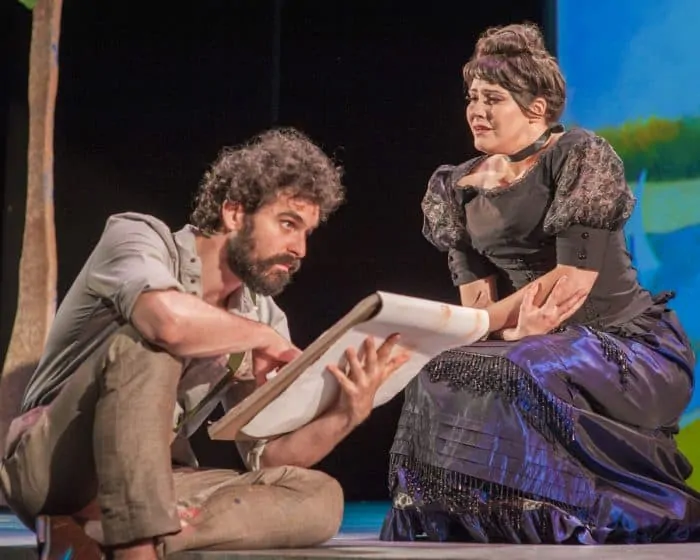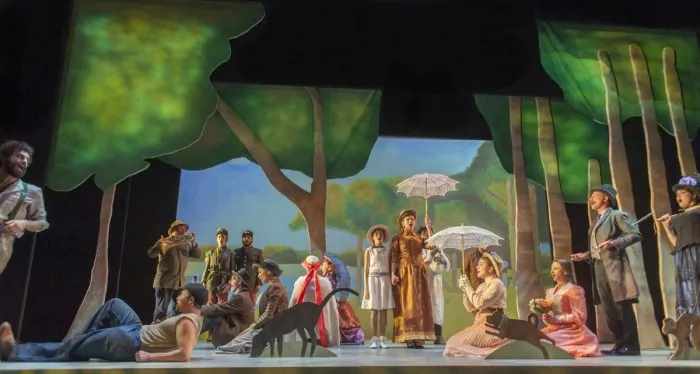 This musical creeps up on you. Everything is as charming as a painting, and then suddenly you have tears in your eyes without quite knowing why. While the visuals of San Francisco Playhouse's production are lacking, the music provides beauty enough. Sondheim and this cast have seen to that.
Sunday in the Park with George
San Francisco Playhouse
4/5
Photos by Ken Levin.