In case you missed it, Wagner's Ring is in town. San Francisco Opera is staging the German composer's epic work, The Ring of the Nibelung, once again. Given the buzz, it seems the show is one of the year's biggest and not-to be-missed.
Director Francesca Zambello recently sat down with Loni Stark of Stark Insider to talk about her vision for the production. Plus, Zambello gives first time viewers a sense of what the story — and that ring — is all about.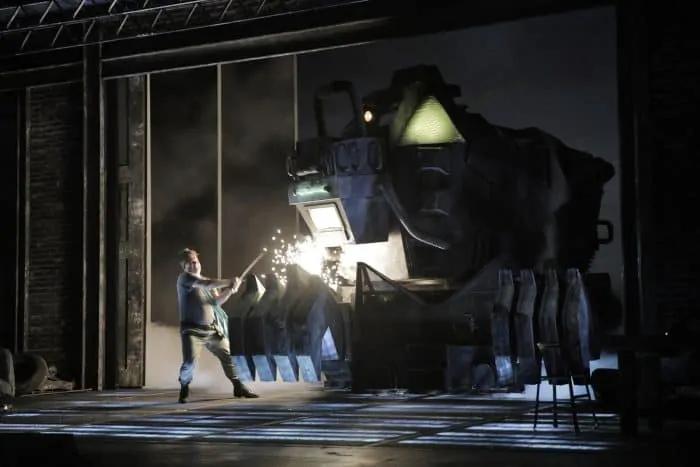 Recently appointed (2016) director general Matthew Shilvock also makes an appearance in this Stark Insider video segment. A father of a four-year-old daughter, many of the scenes take on new significance. Watch the video below to learn more.
Notices have been strong.
San Francisco Examiner called the production "triumphant" in its review.
Over at the Mercury News, Georgia Rowe wonders if the timing of The Ring is prescient:
Has there ever been a better time for the "Ring"? With its themes of rapacious greed, environmental destruction and patriarchy run amok, Wagner's "Der Ring Des Nibelungen" (The Ring of the Nibelung), first unveiled in 1876, speaks eloquently today.
Check out the backstage video at SFO, with Francesca Zambello and Matthew Shilvock below.
WATCH: Inside The Ring at San Francisco Opera
With Loni Stark contributing from San Francisco.