Turns out you don't need to break the bank to get a decent pair of wireless headphones these days. In fact, far better than decent. Case in point, these racy things — red trim and all — from a company called iDeaUSA: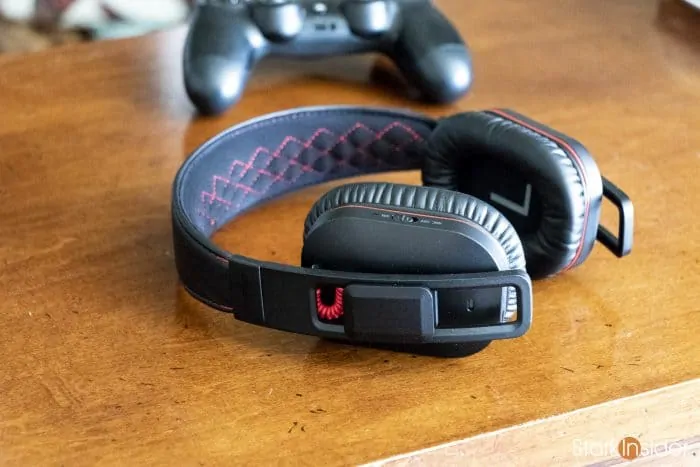 For only $99 (USD) you get quite a bit of bang for the buck: active noise cancellation (which can be toggled off); apt-x Bluetooth for high quality music streaming; a built-in mic for taking calls from your phone; long battery life (built-in, rechargeable); and the headphones come with a convenient, zippered carrying case.
Best of all, though, is the audio quality. In a word, it's outstanding. Deep bass without getting mushy. Detailed and clean highs. Volume levels are impressive, and it takes a lot to introduce distortion — levels that would not be safe for long-term listening anyways.
Charging is via a micro-USB port located at the bottom of the right phone. This may or may not be a good thing depending on where you currently find yourself in the migration to the newer USB-C style. Chances are you've got old cables lying around. In case you don't iDeaPLAY (iDeaUSA) include one so you're covered, and they store easily in the case.
In our tests here on Stark Insider the V207 headphones paired easily. We tried an iPhone 7 and an Android-based Pixel XL in addition to some older tablets. At initial power the led alternates blue and red indication pairing mode is active. Find them under Bluetooth settings on the phone and as you'd expect they pair like any other Bluetooth device. The experience was intuitive. I especially appreciate the voice prompts confirming various statuses, e.g. "Pairing mode active". Note that this model is capable of pairing with multiple devices, which is a nice touch for today's world of oh-so-many gadgets in oh-so-many places.
Comfort is definitely a strong point. Padding is of surprising quality given the price point. Slide either left or right side to adjust length. When storing them, simply fold in the arms and place in the case, it's pretty self explanatory and everything feels very solid and works as advertised.
Bluetooth range was on point. Depending on the situation we could get anywhere from 20 feet to about 30 feet — on par with other headphones we've previously tested.
Anything we threw at the iDeaPLAY V207 wireless headphones sounded crisp, and full. Lady Gaga. Taylor Swift. Imagine Dragons. Soundtracks by Vangelis. Metallica. Linkin Park. New age. We ran the gamut, ensuring several of us had a chance to stream our favorite tunes over the course of a few weeks of testing. No one returned them disappointed.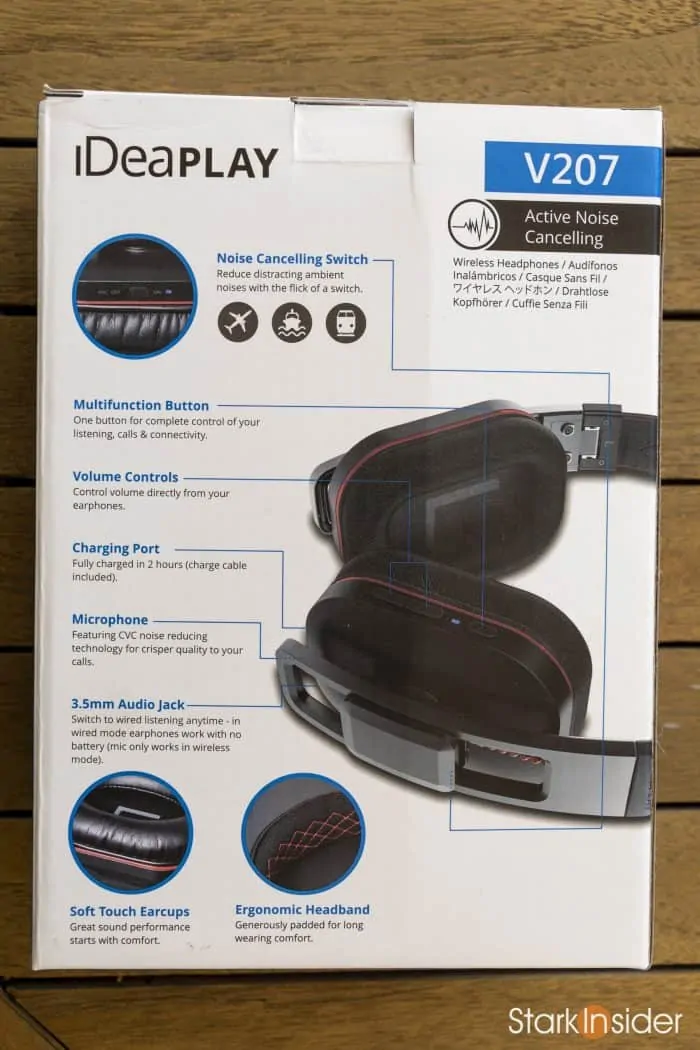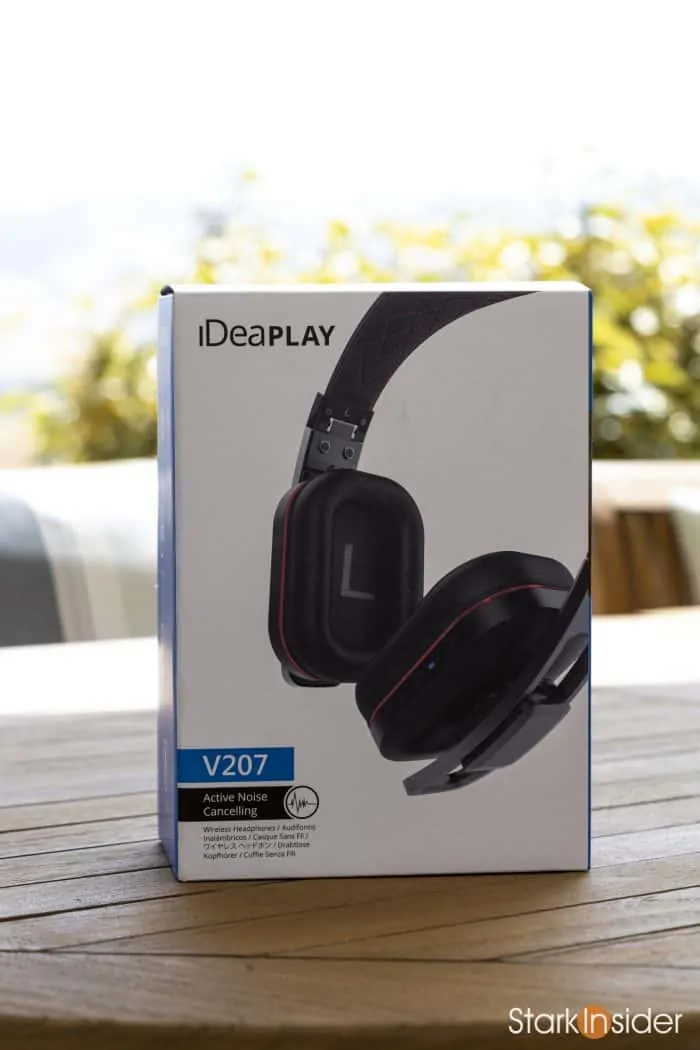 You can spend a lot on wireless headphones.
Beats can cost up to $249. Sony has pricey models too. And at the top end there's Bose.
I won't deny that if you have the money they might be worth it. But in some non-scientific comparison tests there was little real world difference in the listening experience.
Price-wise the situation is perhaps a case of branding and name recognition. Most know Beats, Sony and Bose. But iDeaPLAY? Well, that's a plus because, ultimately, at under $100 these headphones are an exceptional value. Our little secret. Highly recommended.
iDeaPLAY V207 Wireless Bluetooth Headphones

5 out of 5 stars

Buy: Amazon