A Waking Dream of Mexico.
It's called Luzia — in Spanish, "light" and "rain". Cirque du Soleil's spectacular show is now touring the country, and in this video Stark Insider goes backstage under the Big Top to learn about the magic behind-the-scenes.
Once again, there's plenty of acrobatics, incredible soaring stunts, juggling, and acts that are as equally beautiful and artistic as they are daring and jaw-dropping in execution. But! But this time there's something never before scene on a Cirque stage.
A rain curtain.
A massive rain curtain.
Although past Cirque shows have featured water on stage, none have had a rain curtain that extends from top to bottom.
Luzia uses the spectacle to its advantage. Early on, for example, a clown is teased by the rain, as if being the subject of a joke by the weather gods. Look later in the show for "water art" — kind of like streaming emojis, falling from the clouds above.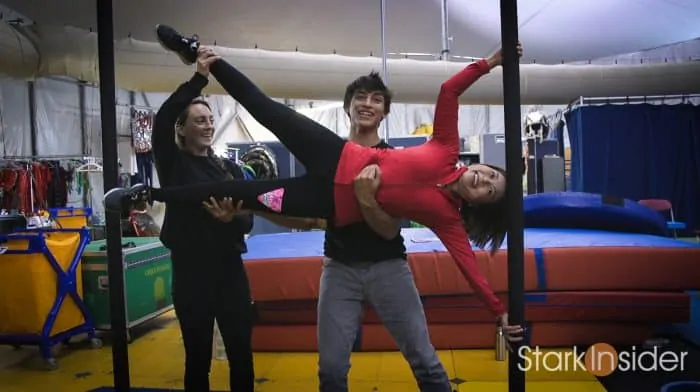 Tickets start at only $36 USD, so Cirque's Luzia is a family friendly outing that should be fairly reasonable on the pocketbook.
Reviews of Luzia have been generally positive to date.
In their 4-star review, the L.A Daily News said, "Ever since that first visit, Cirque du Soleil has dazzled us with stagings that are stunning to the eye, and "Luzia" certainly is that. But the real wonder of Cirque is its never-ending celebration of what the human body is capable of."
The Washington Post notes in its review that the "athleticism and timing have to be honed to world-class levels, and they are."
And from our very own Stark Insider review of Luzia: "What motivates this remarkable company with performances all over the world is 'the profound influence of live theatre on the audience.'"
Meantime, see for your self, and watch the Luzia experience in this Stark Insider BTS video…
Backstage Video: Touring LUZIA by Cirque du Soleil