Travel writer Janice Nieder shares her experience traveling across Costa Rica. Read on for travel tips and advice, plus a surprise or two as Janice's adventure begins on Stark Insider …
Bookended between Costa Rica's Caribbean and Pacific coasts, visitors will find some of the world's most immaculate beaches, volcanoes, dramatic waterfalls, and dense rain forests brimming with exotic flora and fauna. Amazingly, this teeny country (about the size of West Virginia) is home to approximately two-thirds of all living animal and plant species on the planet!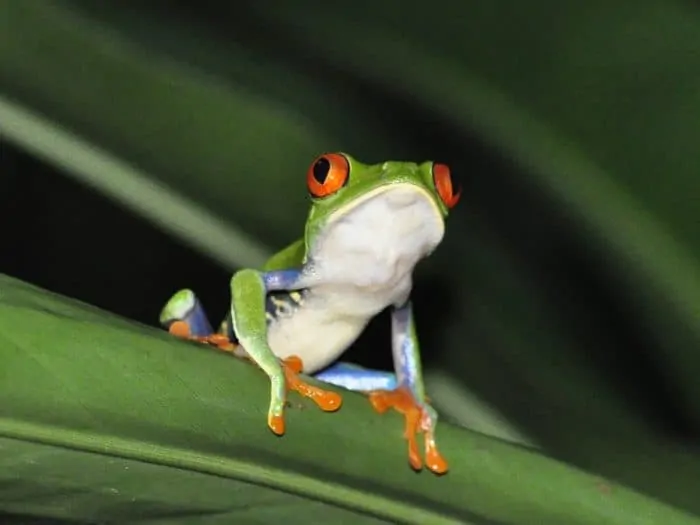 Costa Rica has long been a leader in green travel, emphasizing eco tourism, sustainability, environmental and social responsibility. While these are extremely important, note-worthy causes, they often were relegated to backpacking and budget hostel stays, which so is NOT my thing. That is why I was thrilled to discover Small Distinctive Hotels, a group of eight privately owned boutique properties sprinkled throughout the country so you travel forest-green without sacrificing style or comfort. Since most are within a two-hour drive of each other you can easily plan your trip by hopscotching between these unique properties making it easy to experience "Pura Vida" (the pure way of life) in high style!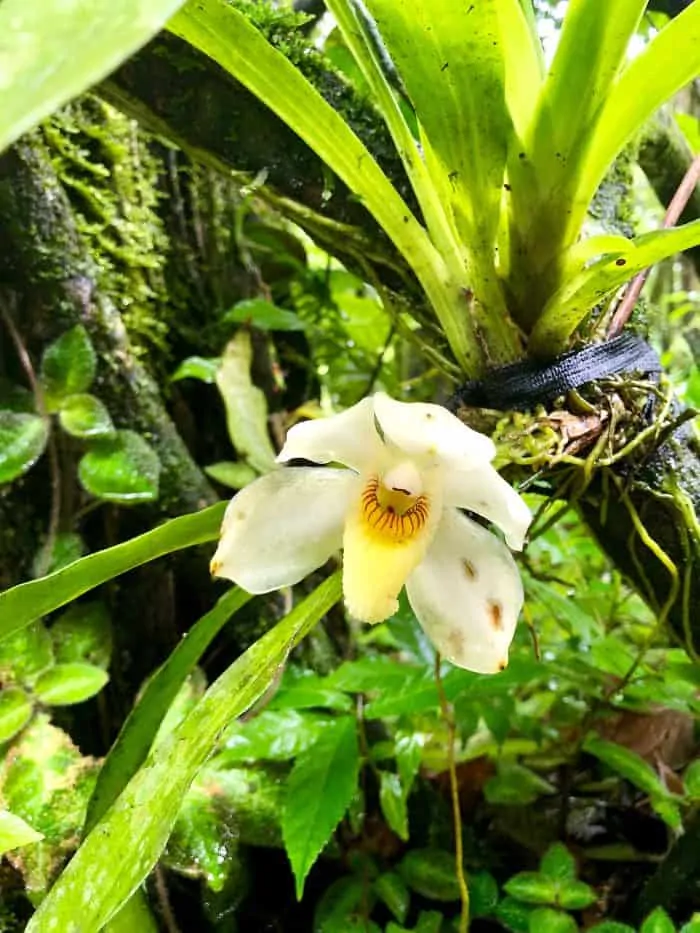 Inclusion in the upscale Small Distinctive Hotel group is akin to receiving "The Good Housekeeping Seal of Approval" for luxury hotels in Costa Rica. After staying in five SDH properties, I can attest that each property is considered one of the best in their geographical area, with less than 60 rooms, has a hands-on owner (which accounts for the excellent, highly professional service I received at each one) and has received a "Certification of Sustainable Tourism."  These unique hotels can be found perched on majestic volcanic mountaintops, nestled in dense rain forests and national parks, or hidden on secluded beaches, where the sound of crashing waves lulls you to sleep.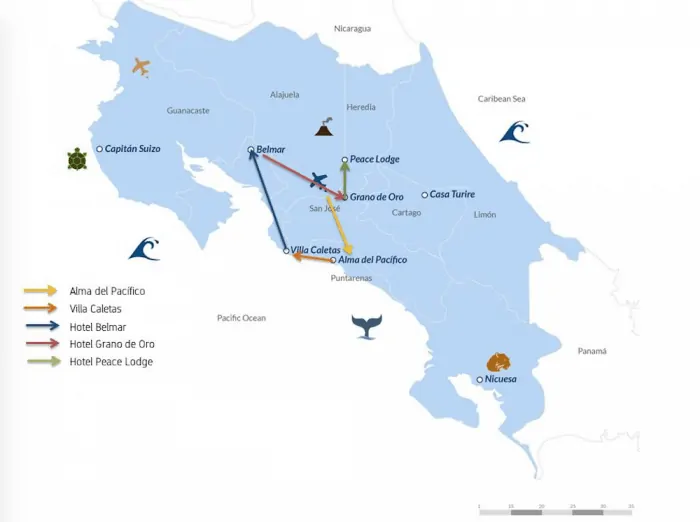 Hotel Grano de Oro: From warm private home to welcoming hotel
If you're flying into Juan Santamaria Airport (SJO) about 30 minutes from downtown San Jose, you'll probably want to spend a night or two, exploring this historic capital. Hotel Grano de Oro, conveniently located on a quiet side street in the heart of the city, provides a welcome respite from the city's non-stop energy.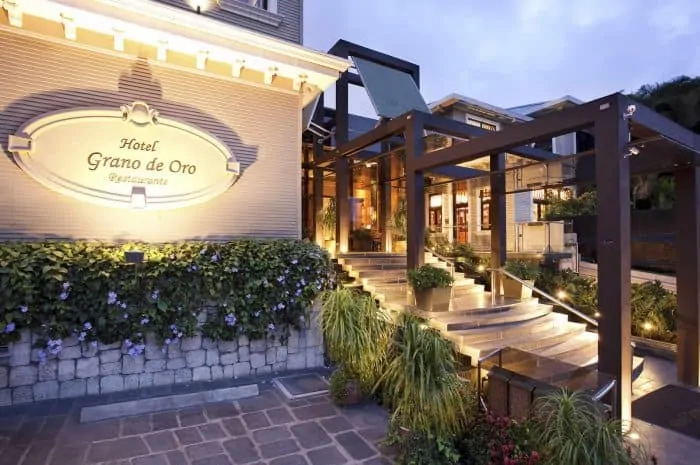 Once the home of Felipe Pozuelo, who owned the country's largest cookie company in the early 1900's, this tropical Victorian mansion is now a rambling 40-room boutique hotel with polished wood, antiques, striking stained glass windows, Italian-tiled bubbling fountains, indigenous plants and dramatic floral arrangements.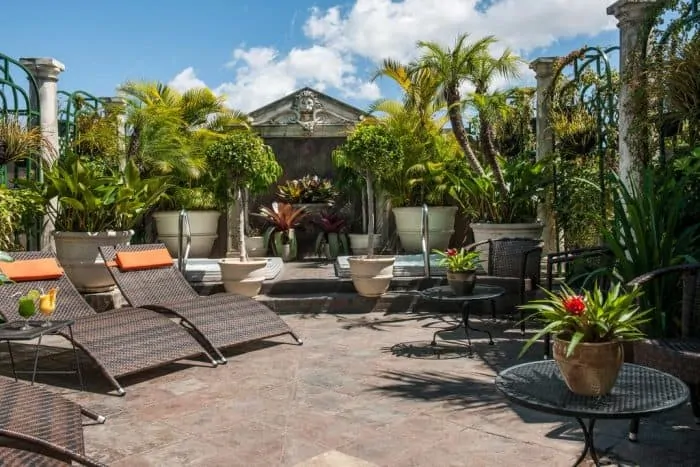 Search out the rooftop Jacuzzi terrace snuggled in between the turrets for some primo relaxing while taking in the city view. To fully appreciate the character of this heritage hotel, take time to explore the many nooks and crannies lined with photos of old San Jose.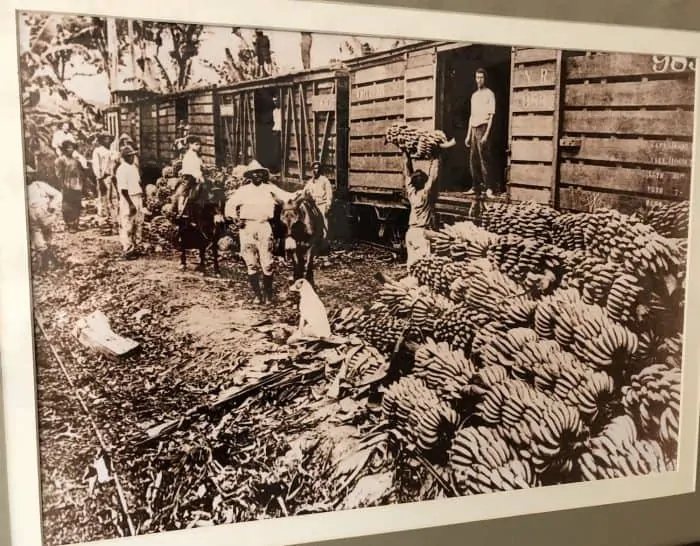 No two rooms are the same although they all feature a relaxed, old-timey elegance with wrought-iron beds and handcrafted fabrics, mixed with modern amenities including free Wi-Fi, air conditioning, flat-screen TVs and comfy pillow-top mattresses with 300 thread-count linens.
Lucky for us Elden and Lori Cooke, a Canadian couple that had fallen under Costa Rica's spell during frequent vacations, decided to leave snowy Calgary for sunny San Jose.
Lucky for us Elden and Lori Cooke, a Canadian couple that had fallen under Costa Rica's spell during frequent vacations, decided to leave snowy Calgary for sunny San Jose. There weren't any upscale boutique hotels here in the early 90's so they bought the Pozuelo mansion, transforming it into the world-class, Hotel Grano de Oro.
In a twist on "the chicken or the egg" debate one could argue which is most touted, the Hotel or the Restaurante Grano de Oro. I didn't care which won since I was delighted that I could just trundle downstairs for a memorable meal.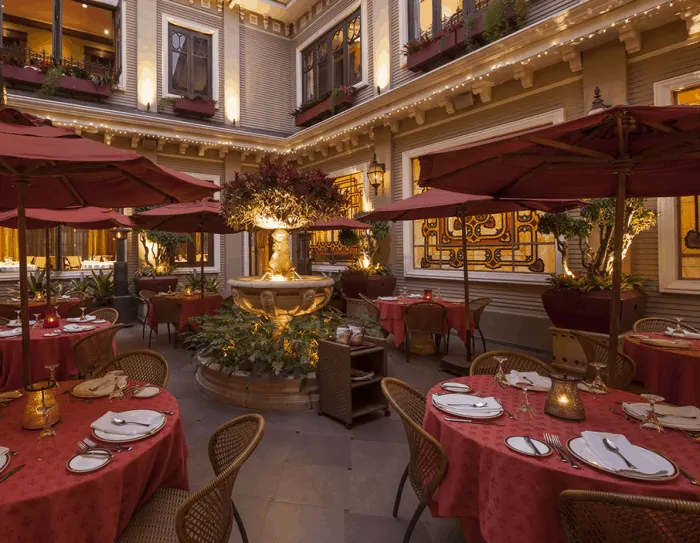 Francis Canal, the French chef whose cooking offers a refined European twist on Costa Rican classics, has wowed both local and international foodies for over two decades. I bypassed the elegant dining room for a seat in the enchanting open-air, palm-filled courtyard.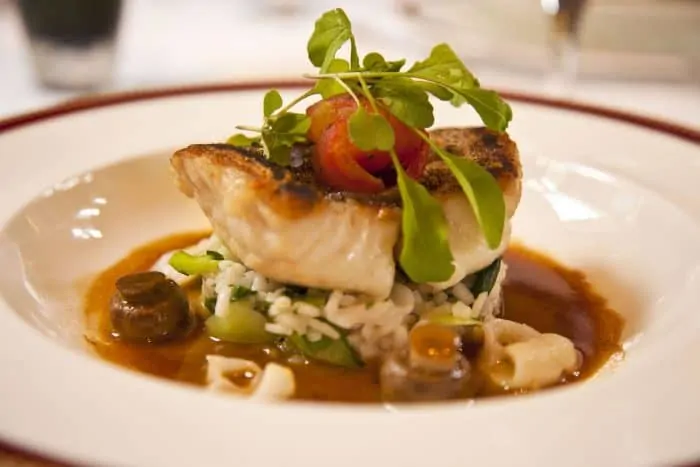 The menu changes often but since I'm a rabbit lover I opted for the locally raised, rabbit redux, – starting with homemade rabbit ravioli, napped with mushrooms, carrot foam, and rabbit jus, followed by a roasted saddle of rabbit stuffed with a mousseline, which both made me very hoppy, although my neighbor's fish looked pretty tasty also.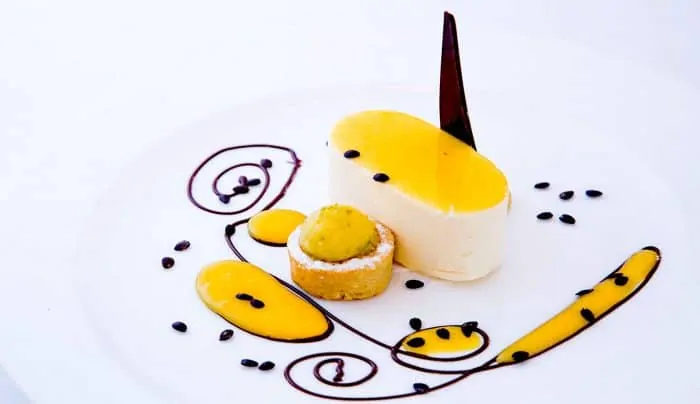 This would not be the place to skip dessert since menu enticements include a decadent Marquise de Chocolate – dark chocolate marquise, red wine poached pear, sweet Gorgonzola and an airy Tres Leches three-milk cake, a traditional Costa Rican dessert. Restaurante Grano de Oro also houses an award-winning wine cellar, with many fine wines available by the glass.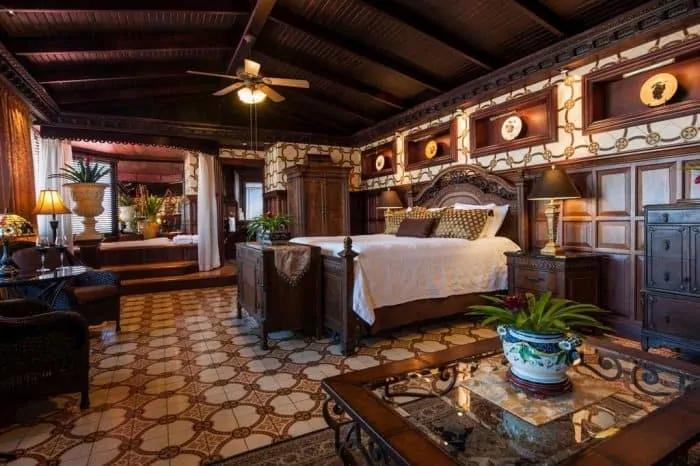 I returned to the charming courtyard to start my day with a scrumptious breakfast and a steaming pot of Costa Rica's finest coffee. Although an elegant dish of eggs poached in truffle cream was tempting, I opted for the traditional Tico (native Costa Rican) breakfast of gallo pinto (rice & black beans) eggs, fresh cheese, tortillas and plantains.
Inside tip:

Splurge a bit and reserve the immense Vista de Oro Suite, which can only be reached by a private staircase. Highlights include dramatic wood-paneled walls, gorgeous antique furniture, and a hot-tub with panoramic city views.
Travel writer Janice Nieder's adventure across Costa Rica continues with Part 2…