A new Stark Insider video is here!
Filmmaker David Lynch (Twin Peaks, Mulholland Drive, The Elephant Man) hosts a bi-annual arts & music fest held in Los Angeles (October) and Brooklyn (May) each year called Festival of Disruption.
Lynch curates the line-up himself which features artists, musicians, actors, and others who have been involved in his films and the television series Twin Peaks. Over the weekend the schedule features panel discussions, whimsical exhibits, galleries (typically including Lynch's very own work), on-stage interviews, film screenings, short films, and, of course, lots of memorabilia and, as they say, merch.
RELATED: 'Twin Peaks' Cosplay and Lots of Meditation: 20 Things We Learned at David Lynch's Festival (Rolling Stone)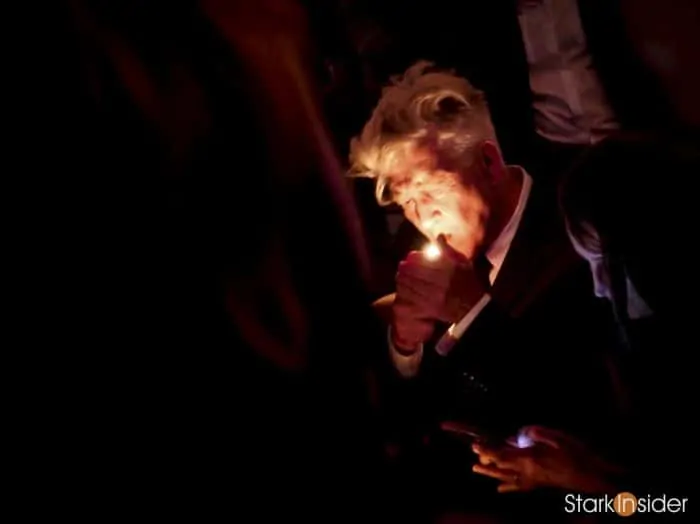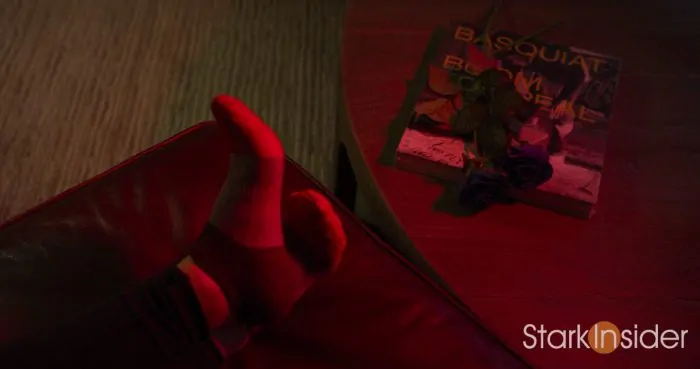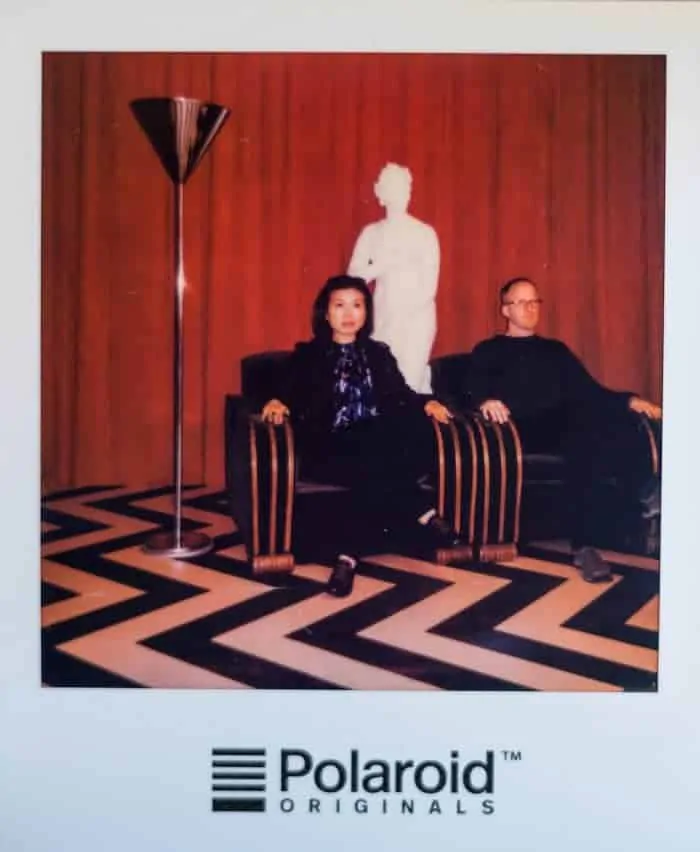 Proceeds benefit the David Lynch Foundation. Also, given David Lynch's passion for transcendental meditation and, in particular, bringing the idea — which encourages moments of quiet reflection — into disadvantaged schools in L.A. and New York, there's discussions on the topic led by the foundation's CEO, Bob Roth.
Any thing we do to someone else, we are, in effect, doing the same thing to our self.
— David Lynch
So here we go…
Join Loin Stark as she heads to David Lynch's Festival of Disruption and experiences transcendental meditation, the iconic RED ROOM from Twin Peaks, and an unexpected and historic cinematic milestone.
Plus: Bill Hader shares an entertaining Eraserhead story.
Surreal we go…
WATCH: David Lynch's Festival of Disruption Experience — with Loni Stark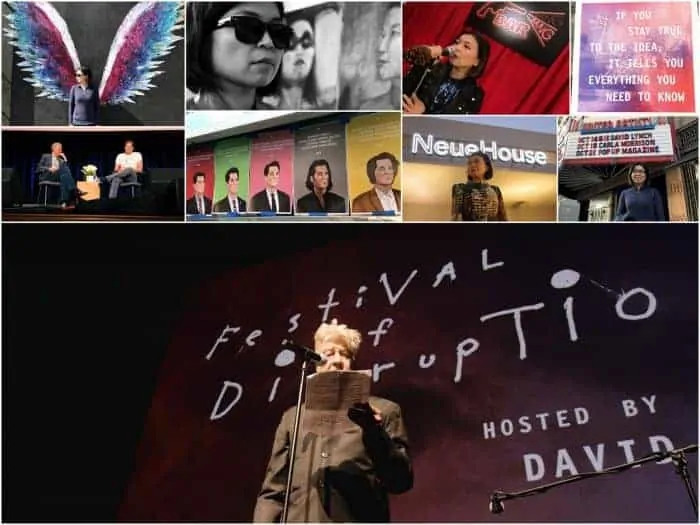 FESTIVAL OF DISRUPTION 

In order of appearance:

David Lynch
Bob Roth
Pete Holmes
Bill Hader
Kristine McKenna
Sheryl Lee
Sabrina Sutherland
Peter Deming
Gary D'Amico
Dean Hurley
Duwayne Dunham
Rebekah Del Rio

Voiceover & drawing of David Lynch by Loni Stark
Shot and Edited by Clinton Stark
Stay tuned to Stark Insider as Clinton Stark shares his experience attending Festival of Disruption and what to expect should you decide to go.