San Francisco Conservatory of Music (SFCM) announced that the groundbreaking for its new building will begin summer 2018.
Located in San Francisco's Civic Center, the $185 million project is slated to open fall 2020 and aims to "transform students through the study of music at the highest level."
"This project will fuel the unlimited potential of this institution and serve as a beacon for the innovative artists who will lead the next generation," says SFCM President David H. Stull. "Bill Bowes believed that music and beauty are essential to life and that education offers the best promise for tomorrow. I am profoundly grateful to both Bill and Ute for their inspiring investment and their transformative impact on our school. We miss Bill very much and none of this would have been possible without him."
Per the press release, the name of the building will be the Ute and William K. Bowes, Jr. Center for Performing Arts (The Bowes Center). The name of the building is in honor and recognition of a financial gift of $46.4 million from the William K. Bowes, Jr. Foundation, which is the largest single gift ever made to a conservatory or music school for a new facility.
The Penthouse Recital Hall on the eleventh floor will seat more than 200 people. Floor-to-ceiling glass walls will extend up through the twelfth floor, offering views of Van Ness Avenue and the Civic Center at large, including a spectacular vista of City Hall, Davies Symphony Hall, the War Memorial Opera House, and other landmark buildings. Outside the Penthouse Recital Hall will be a large reception area.
Mark Cavagnero Associated designed the 12-story building which will provide housing for 420 students and accommodate two concert halls — 90% of which will be free and open to the public.
Renderings of The Bowes Center
Organization: San Francisco Conservatory of Music
Building: Ute and William K. Bowes, Jr. Center for Performing Arts (The Bowes Center), 12-story, 2 concert halls, housing for 420 students
Location: San Francisco's Civic Center
Budget: $185 million
Groundbreaking: Summer 2018
Opening: 2020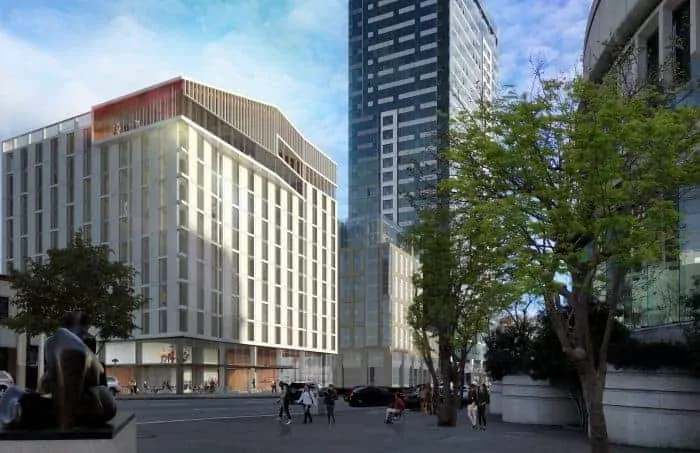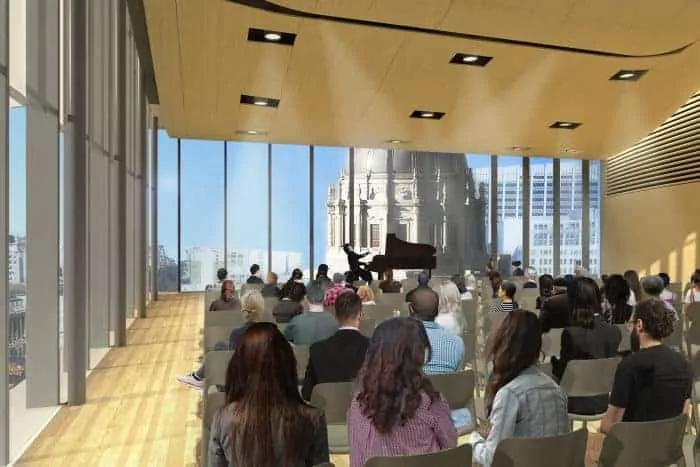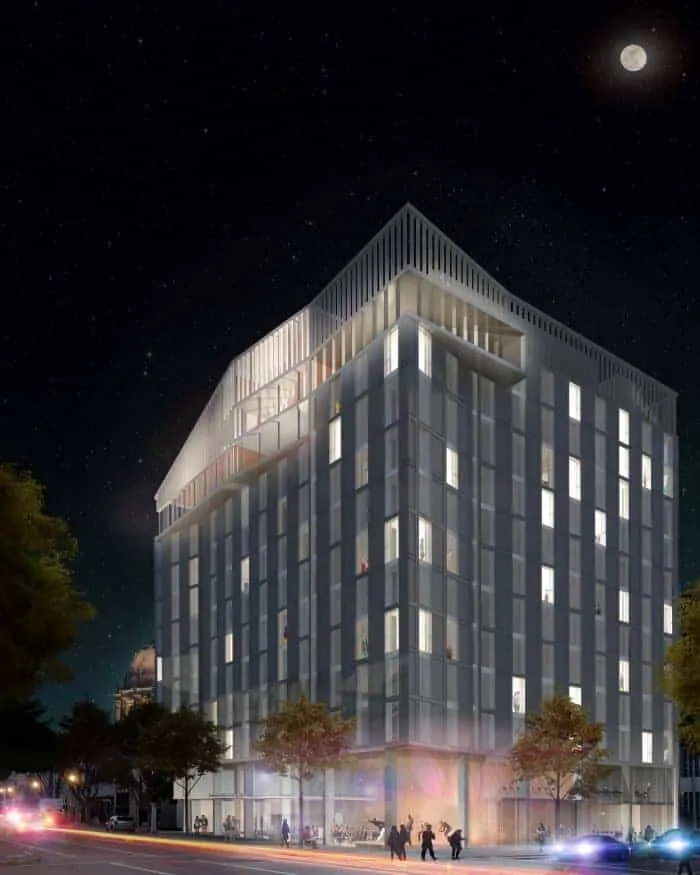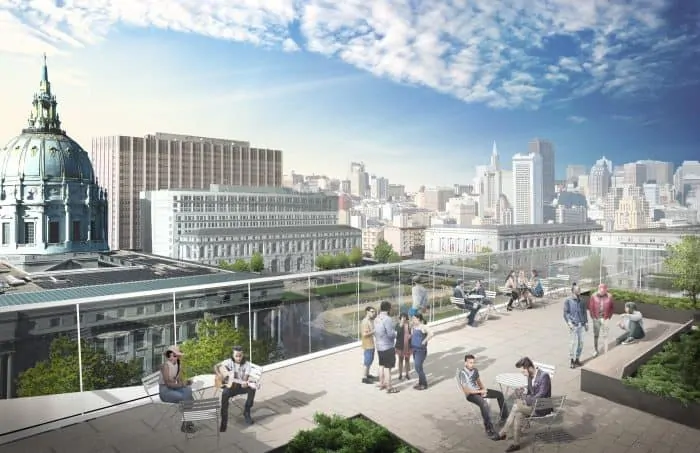 "The new building on Van Ness Avenue for the San Francisco Conservatory of Music has been a singular and exemplary effort in many ways," says Mark Cavagnero. "It will provide a completely integrated environment where students will live, learn, rehearse, perform, socialize, and engage the larger community. There has been extraordinary attention paid to detail and the craft of building, to materiality and light, as these will inspire each student in different ways at different times. This building, this organism, will be alive 24 hours a day, filled with the sights and sounds of music and people, propelling the Conservatory forward for generations to come, in the very heart of the San Francisco Performing Arts District."