The San Francisco International Film Festival (SFFILM) continues to impress as it celebrates 56 years of presenting innovative documentaries and extraordinary films over a two-week period.
As part of this annual celebration of film, actress Charlize Theron was honored at the Castro Theater in San Francisco before the showing of her new film, Tully.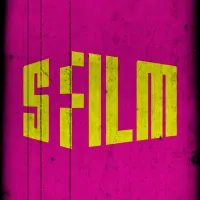 Arriving 30 minutes late due to a "wardrobe malfunction," she was welcomed with enthusiasm and answered questions from an interviewer as well as the audience. You will see pregnancy and childbirth in a different light after viewing this film. Look for the full review of Tully soon on Stark Insider.
QOTD: "Dream big motherfuckers. That's the lesson." @CharlizeAfrica #SFFILMFestival @akstanwyck pic.twitter.com/JrEWCLMn07

— SFFILM (@SFFILM) April 9, 2018