Although Burger King may have coined the "Have it your way" slogan some 40 years ago, The Twelve Apostles Hotel & Spa (fondly referred to as the 12A) really personifies the phrase. By offering a myriad of choices at every turn your stay can be personalized completely to your liking. This is just how they roll here since 2002 when the hotel became a member of Red Carnation Hotels, a collection of family owned 5-star boutique luxury properties famed for exquisite fine dining, leading spas, sumptuous surroundings as well as their outstanding service.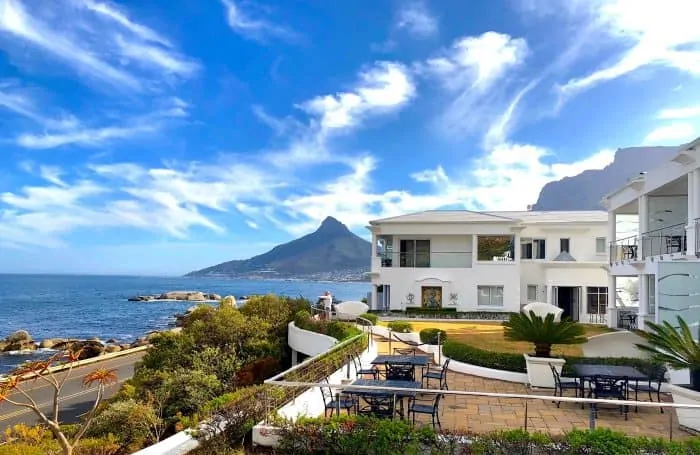 This attention to detail starts with your room selection. 12A is a shimmering white, homey, Dutch-style, historic building dramatically perched (all by itself) above the coastal road connecting Cape Town's Camps Bay and Hout Bay. Some rooms face the rugged Twelve Apostles mountain range which embraces the property from behind, or you can watch whales breeching and dolphins cavorting in the turquoise waves from the front rooms. You can choose your picture perfect vista, although watching the sun set over the Atlantic Ocean is hard to beat.

Note:

If you're really torn between the two, choose the exquisitely appointed Presidential Suite where sweeping views of both are offered from the private wraparound terrace, the bedroom or even the carved antique marble bathtub!
While the 55 deluxe guest rooms and 15 relaxed luxury suites are individually decorated in soothing pastel sea colors with plush canopy beds, they share a unique blend of contemporary African style mixed with elegant European touches,bathed by the sunlight streaming in through the floor to ceiling windows.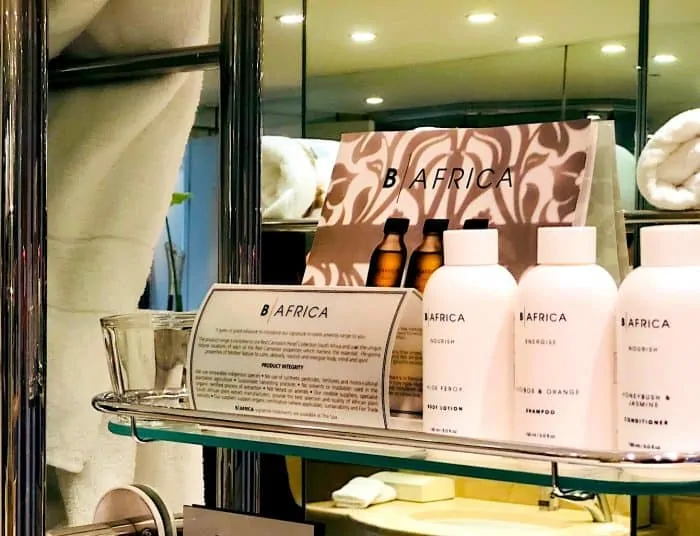 For more individualized comfort, look over the soap and pillow menu which features different scented and styles of pillows and about a dozen soap selections. Further room amenities include 24-hour room service, assorted snacks, an entertainment center, complimentary Wi-Fi, newspaper delivery, plush robes and slippers, exclusive B | AFRICA bath products, a bidet and heated towel rail.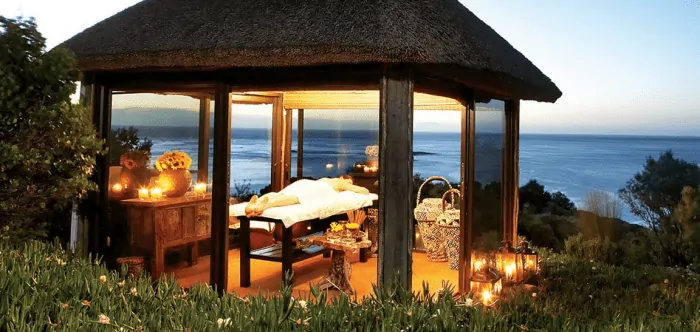 The personal touch began at the check-in desk, where I was warmly welcomed with a glass or two of sparkling wine–the only way one should fill out a hotel form!
I was then given a tour of the property sprinkled with inviting spots perfect for relaxing, such as the hammocks scattered throughout the secluded grounds, two pools- an infinity pool overlooking the Ocean and a small mountain side rock pool and Jacuzzi, an intimate 16-leather-seat cinema with a varied selection of films and (again) your choice of complimentary goodies, including popcorn, hot chocolate, milkshakes and candy. Or you can retreat to the exquisite spa, where you can while away the afternoon happily alternating between the hydrotherapy pools, the salt water flotation pool (the prefect jet-lag antidote), and the Rasul Chamber-for a traditional Arabic cleansing. Further pampering is available by choosing from the roster of holistic treatments and signature massages, perhaps The Apostles Touch utilizing hand- picked Table Mountain stones and ocean shells. Nature lovers can book a treatment in one of the two outdoor, glass-enclosed, thatched-roof gazebos.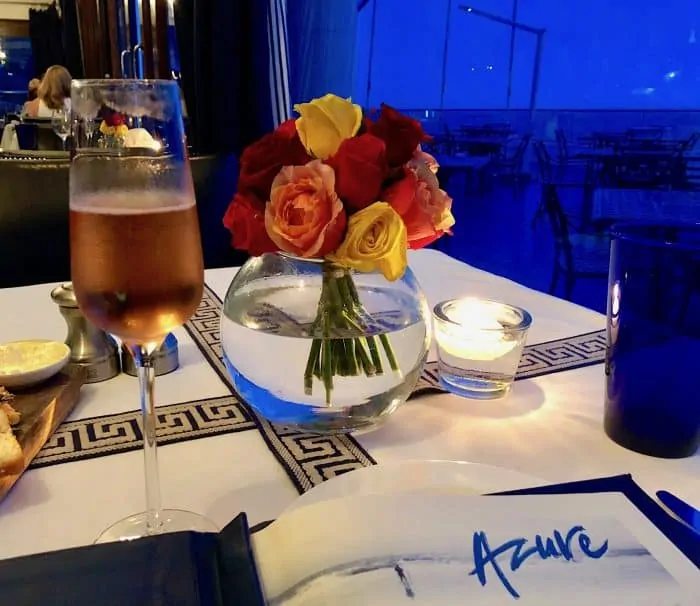 Head downstairs for A12's crown jewel, their award winning Azure Restaurant, for contemporary French cuisine coupled with incredible views. Executive Chef Christo Pretorius, another proponent of "having it your way" has designed four very special tasting menus (Taste of the Sea, Taste of the Earth, Taste of Nature, or a conglomeration of his favorites on Chef Christo's Menu) or you can order ala carte. Meat-eating heathen that I am, I was still sorely tempted to go with Taste of Nature, a creative vegan menu featuring ingredients picked fresh from their garden. The salt-baked barbequed beetroot was appealing, but after watching the ocean waves roll in I couldn't resist the Sea option. It opened with a rousing Yellowfin tuna dish with dashi custard and soy jelly followed by tender baby calamari doused in a refreshing smoked buttermilk cream on top of a garden pea risotto.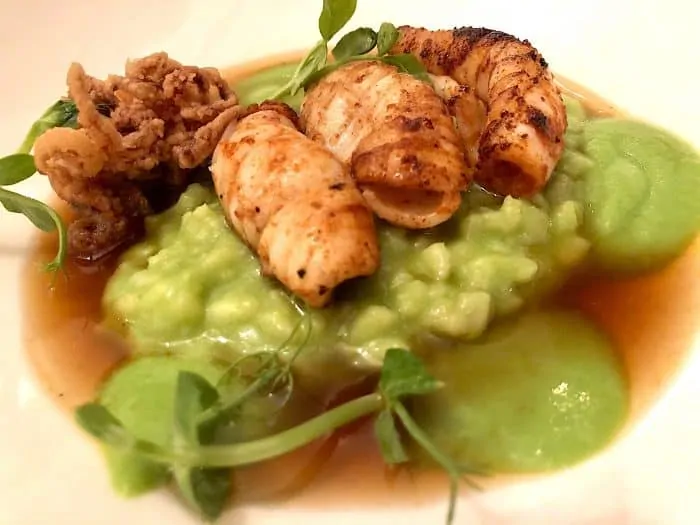 I had really been looking forward to the wine pairings since the South African in-flight magazine had just run a very flattering feature on their Head Sommelier, Gregory Mutambe, but unfortunately, it was his day off.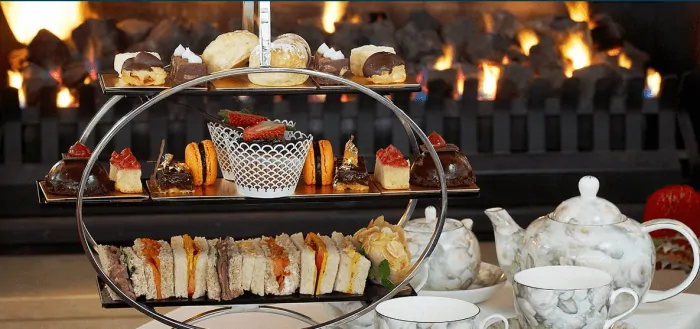 Check out their monthly calendar for some tempting culinary specials. If I had more time I might have tried the 'Tea by the Sea' for some hot flakey scones spread with thick cream and home made jams, finger sandwiches, and other fresh-baked sweeties. I definitely would have gone for the Gin Tasting Experience, a flight of three local gins paired with three different kinds of tonic water. You can even craft your own gin in The Gin Lab using a variety of locally foraged botanicals. How cool is that?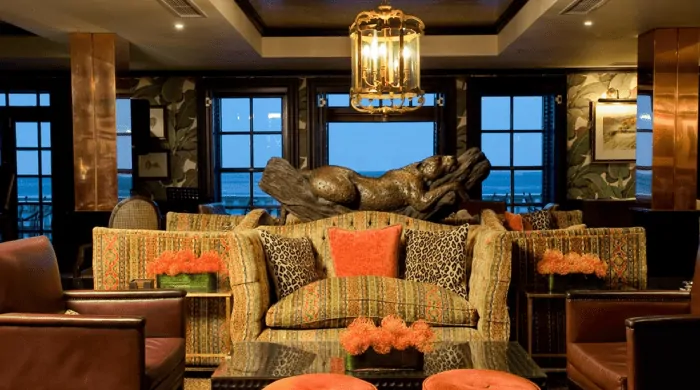 Luckily I managed to fit in a legendary sunset cocktail at The Leopard Bar as well as the sunny breakfast buffet on the deck. I overdid it a bit on the bubbly and freshly shucked oysters so barely had room left for the Salmon Eggs Bennie. I slurped down one final oyster before racing to my Uber, heading to Stellenbosh, South Africa's wine and gourmet capital.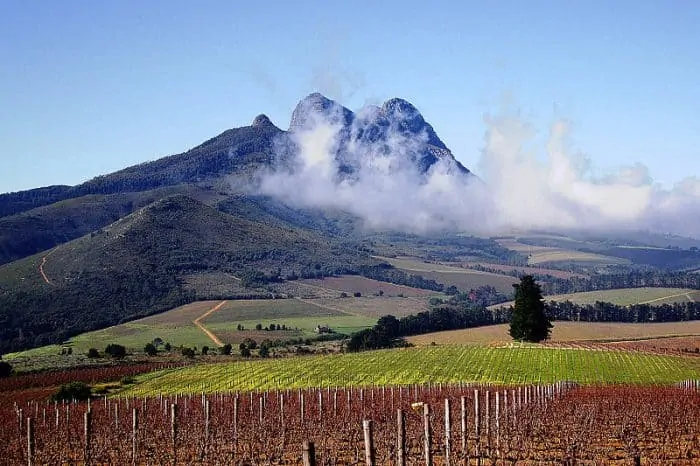 Whether you visit Stellenbosh for the day or a week -and with 200 wine producers in this region, wine aficionados can easily fill a delightful week here- you should book a dinner at Rust en Vrede, a Stellenbosch wine estate that has been producing exquisite red wines for over 300 years!
How good are they?
They are soooo good that President Nelson Mandela chose them to be served at the Nobel Peace Prize dinner.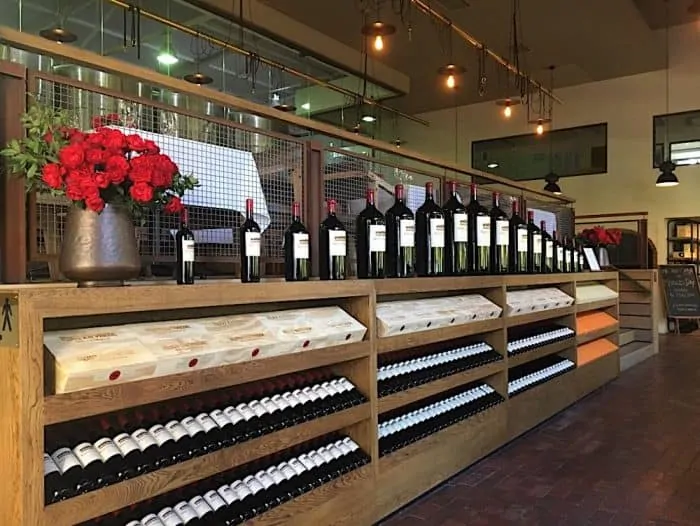 The name means 'rest and peace' in Afrikaans which perfectly describe how I felt, sitting on the terrace overlooking the brilliant green vineyards during a guided tasting of their full-bodied reds, culminating with their flagship, Rust en Vrede Estate, a blend of Shiraz, Merlot, and Cabernet Sauvignon, which has been a contender for the 'world's best wine'. As famous as this family-owned farm is for their wines, it also has an excellent reputation for its namesake restaurant deservedly snagging Top 100 status for both their winery and restaurant in 2010.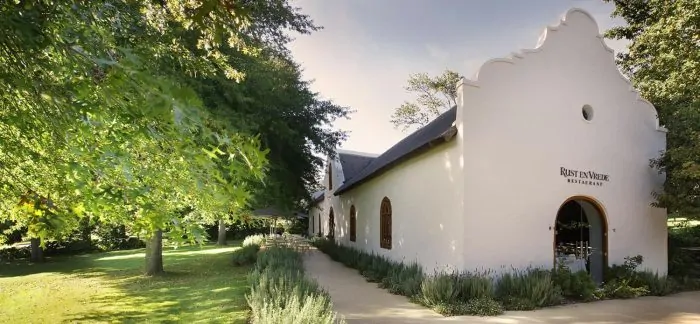 The atmospheric, stone walled, timber-ceiling dining room was once the original cellar, a National Monument built in 1785, so the rustic handcrafted pottery, created by David Walters, seems right at home next to the Riedel stemware. Service was efficient yet very friendly, and even the chef took time to stop and chat with all the guests.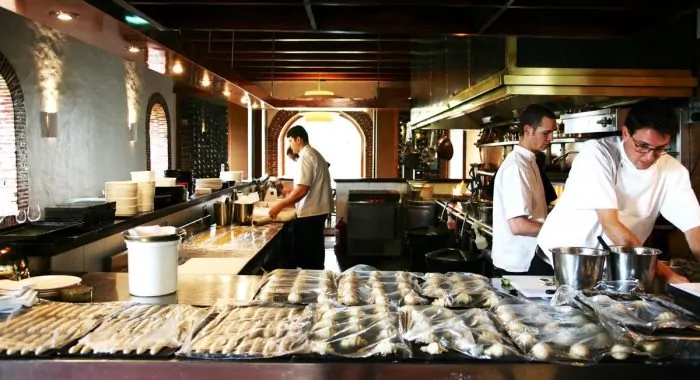 They serve four- to six-course menus, but for epicureans who really want to gild the lily, the Estate Experience, a "four to five hour long gastronomic journey" with a special surprise menu unique to the diners' tastes, carefully planned and crafted by the restaurant's head chef, Fabio Daniel, provides a world-class dining experience.
Charismatic Chef Daniel makes use of his Brazilian and Italian heritage (which might account for his passion and enthusiasm) combined with serious skills he honed while working in kitchens around the world, to add a creative flair to the contemporary French cuisine.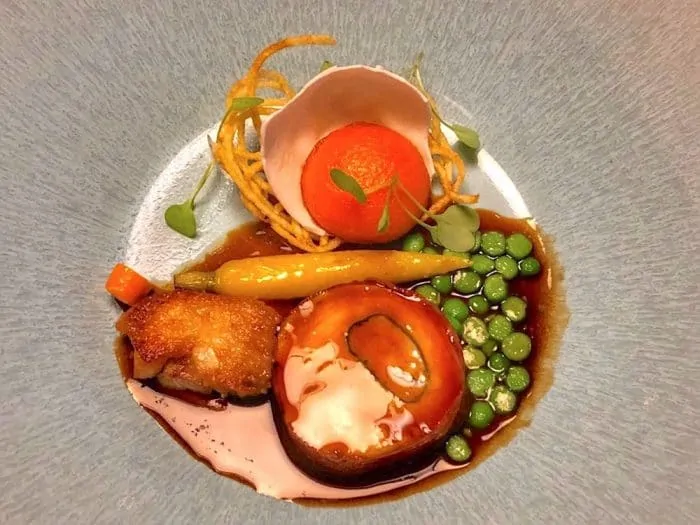 The menu changes frequently to showcase the freshest ingredients, but a few of the stand-outs from my dinner were "Sweets of the Earth", a simply stunning salad and "The Chicken or the Egg?' an original tarragon chicken mousse and pancetta with a carrot egg yolk. We had only a teeny bit of room left, but I'm glad we decided to order the optional cheese board- the perfect backdrop for finishing off our last sips of wine.
Note: We had a few problems connecting with Uber in the area so I'd recommend that you leave it all in the capable hands of Colin De Wet, who works at Zorgvliet wine farm. He's totally in the know and passionate about arranging tailor made food and wine tours throughout the Cape Winelands. Contact Colin on Facebook.
The Twelve Apostles Hotel & Spa

Victoria Road, Camps Bay Cape Town, Western Cape, 8040, South Africa

Rust en Vrede Wine Estate

Annandale Road, Stellenbosch, 7600, South Africa

To whet your appetite, watch this video.