Harry Potter fans, here's an amazing way to watch one of your favorite films.
Symphony Silicon Valley today announced that it will perform Harry Potter and the Goblet of Fire as part of the Harry Potter film concert series.
Per organizers, "on Saturday, April 7 and Sunday, April 8, Symphony Silicon Valley and SSV Chorale will perform the magical score from Harry Potter and the Goblet of Fire while the firm plays in high-definition on a 40-foot screen."
Dreams do come true apparently.
SSV Chorale will join SSV for all three performances.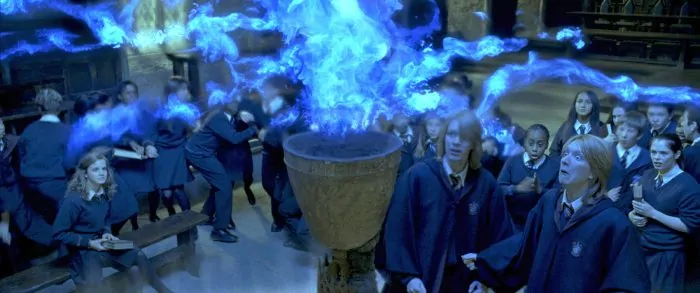 The International Film Music Critics Award (IFMCA) and ASCAP Film and Television Music Award are among high profile organizations that have awarded the Goblet of Fire score. Composer Patrick Doyle's score has "brought fresh emotional gravitas with darker melodic undercurrents as Harry Potter, Ron, and Hermoine face exceptional challenges, new adventures, and come close to falling into Lord Voldermort's grasp."
Harry Potter and the Goblet of Fire with live performance by the Silicon Valley Symphony will take place at the San Jose Center for Performing Arts.
Tickets range in price from $45 to $95 and are available now at the SSV web site.
Trailer: Harry Potter And The Goblet Of Fire in Concert