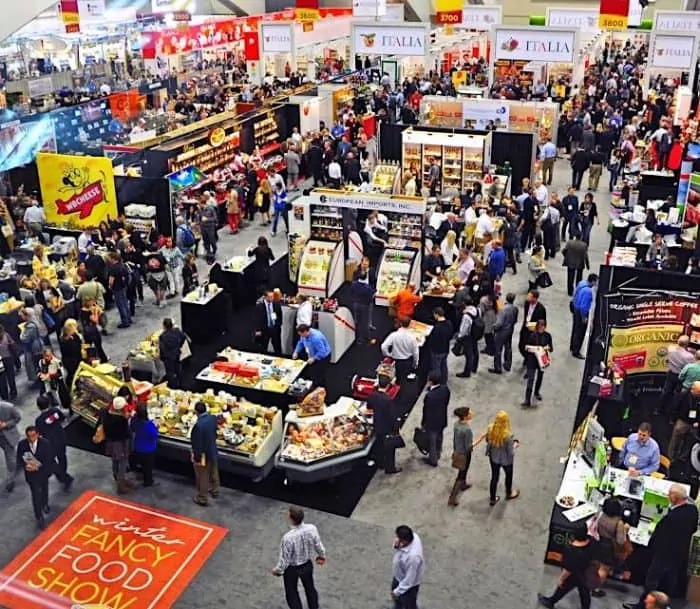 Between San Francisco's Good Food Awards ceremony and marketplace which honors outstanding American food and drink crafters and farmers who provide us with tasty, authentic and sustainable product, and the opening of the Specialty Food Association's Winter Fancy Food Show, which features over 180,000 products (being the delicate creature that I am I only had room to taste about 35,048 of them!) I was literally in foodie heaven.
The up and coming food trends for 2018 were firmly anchored in the healthier category, with booth after booth showcasing plant-based snacks such as pickled veggies, vegan jerky and cheese, and a variety of veggie chips and puffs- many were so overly processed they had nary a vitamin left in them! There were endless drinkable vinegars,shrubs, and elixers, lots of bone broths, some fun cocktail mix alternatives and move over ginger, because it's all about turmeric now!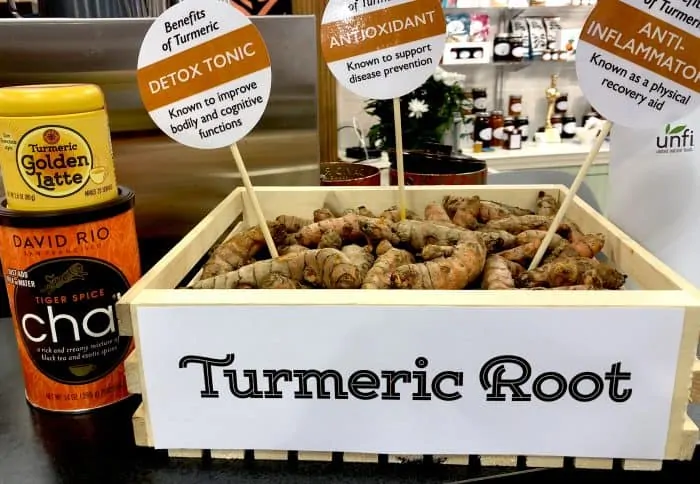 Here are my Top 10, very biased, favorites: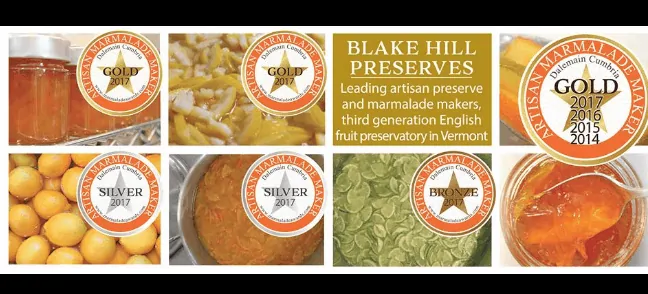 1. Blake Hill Specialty preserve makers have a sophisticated cheese pairing collection of fruit forward preserves, creatively blended with spices, herbs and toasted seeds. Their award winning Mission Fig with Pear & Honey is the perfect enhancement for an aged cheddar or creamy blue cheese. Don't skip over the wonderfully, clean NAKED line of no-sugar-added, 100% pure fruit jams or their Quintessential Marmalades, which have scored seven Gold wins!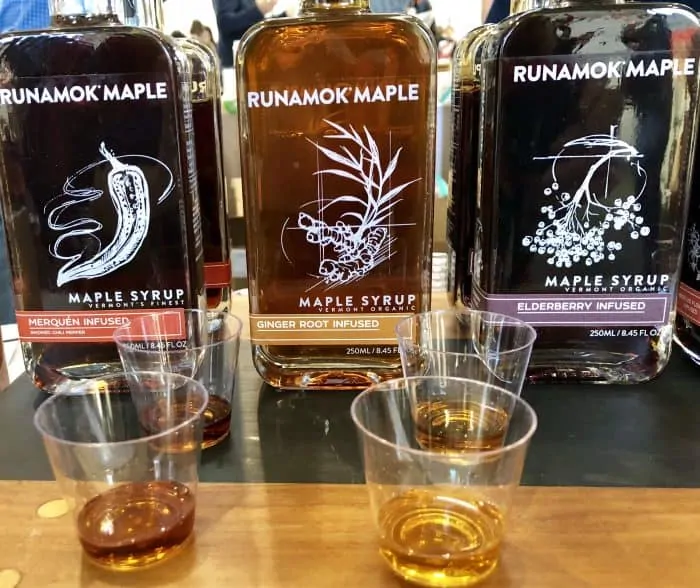 2. Runamok Maple Syrup from (no-duh) Vermont was voted an Oprah's fave in 2016. She went with a trio of organic maple syrups that included one aged in bourbon barrels, another infused with hibiscus, and a third with cinnamon-vanilla accents. But I'm hooked on their Pecan Wood Smoked Maple Syrup, which would be perfect for christening some thick-cut bacon and their delicate, infused Makrut Lime-Leaf Maple Syrup.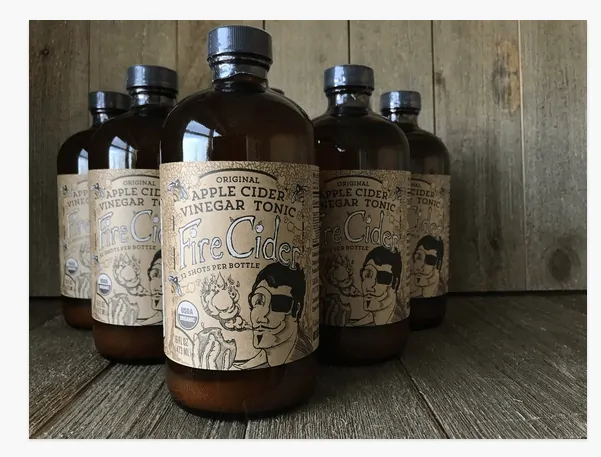 3. There is a glut of zingy shrubs and sweetened drinking vinegars this year, a but the one that standouts for me is the original Fire Cider, a  feisty "mother" of vinegar tonics made from apple cider vinegar, oranges, lemons, onions, ginger, horseradish, garlic, turmeric, habanero pepper and no sweetners! Research shows that vinegar has antioxidants, which slow premature aging and reduce the risk of cancer, and after a few gulps I certainly felt peppier!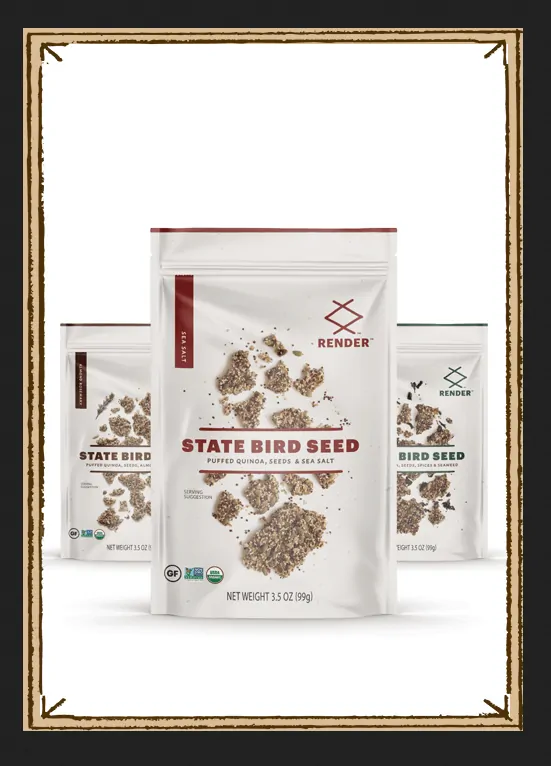 4. An exciting new food company is Render, which offers "Food For People Who Love Food". Render collaborates with acclaimed restaurant chefs to package their creations for your buying pleasure.  First up is State Bird Seed, a savory crunchy bird seed snack made for humans that was developed by James Beard award-winning, Michelin-starred chefs Stuart Brioza and Nicole Krasinksi, co-owners of the restaurant, State Bird Provisions in San Francisco. Perf as a salad topper, yogurt enhancer or airplane snack, S.B.S. comes in three flavors: Almond Rosemary, Sea Salt, or Furikake.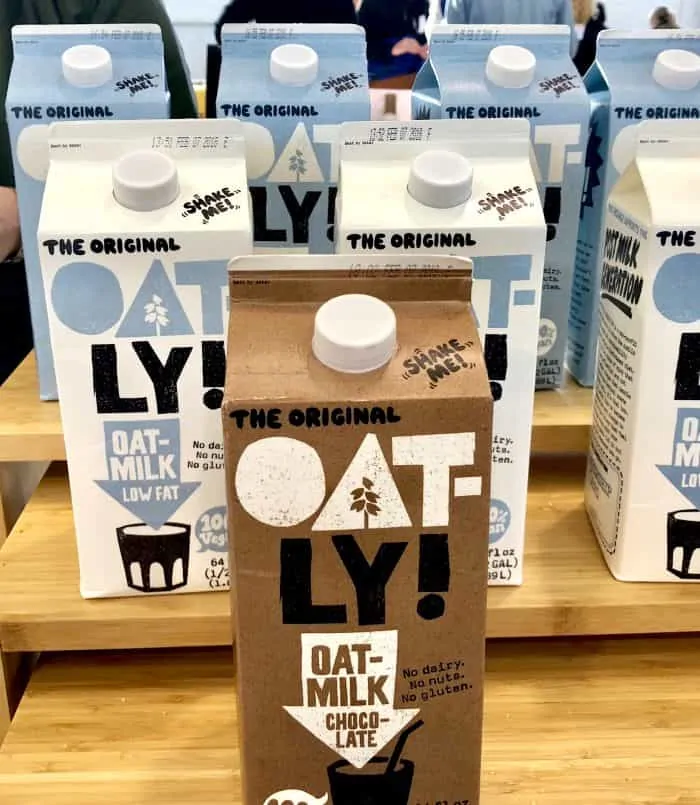 5. The Original Oatly is a something old/something new product that is a tasty alternative to milk that was created by a Swedish company back in the 90's and is finally available in the states. The Swedes developed a technique for turning fiber-rich oats into a healthier, plant-based, no-cow for miles, "milk". It's available in regular, low-fat or chocolate flavors. It slightly thicker texture is reminiscent of drinking the milk at the bottom of your cereal bowl.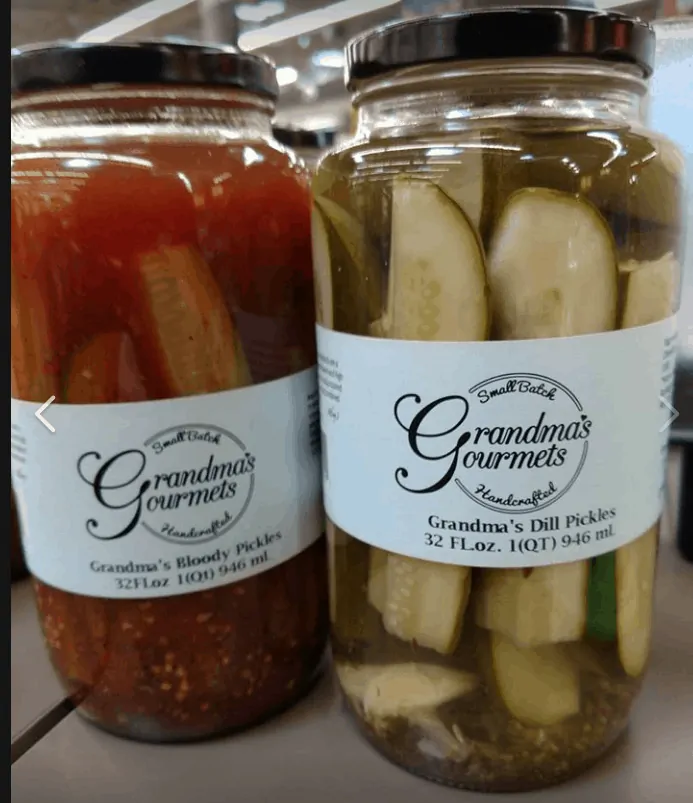 6. Grandma's Bloody Pickles, just one  in the line up of Grandma's Gourmets products, was a Good Food Award Finalist 2017. 
They describe it as a pickle with everything that you love about a Bloody Mary (with all the spice and tomato goodness) except the vodka. I say, "Who are you kidding? We all know granny poured in some hootch when the kids weren't looking!"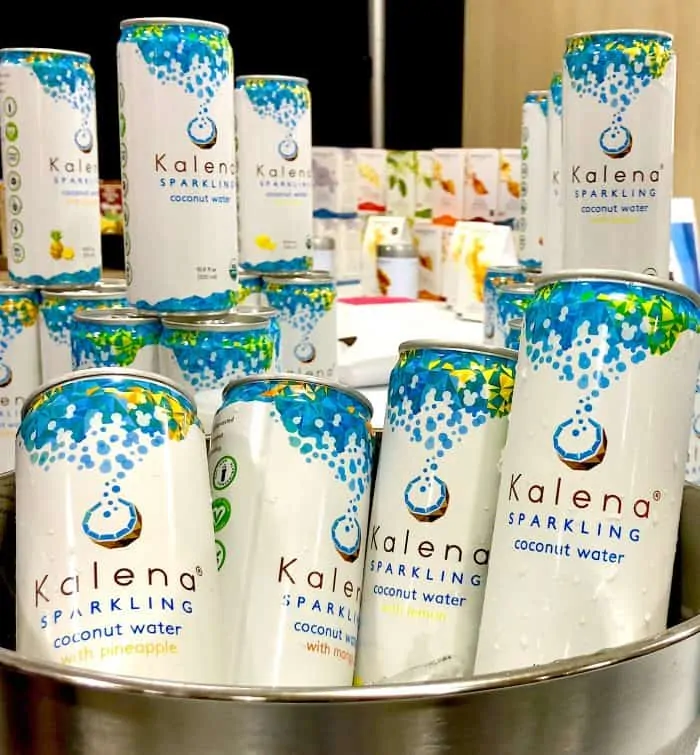 7. Kalena Sparkling Coconut Water is the cleanest, freshest tasting coconut water I've ever tasted, with just the right touch of fizz. It's all natural, made from responsibly grown and harvested coconuts with no added sugar and is oozing with coconutty flavor!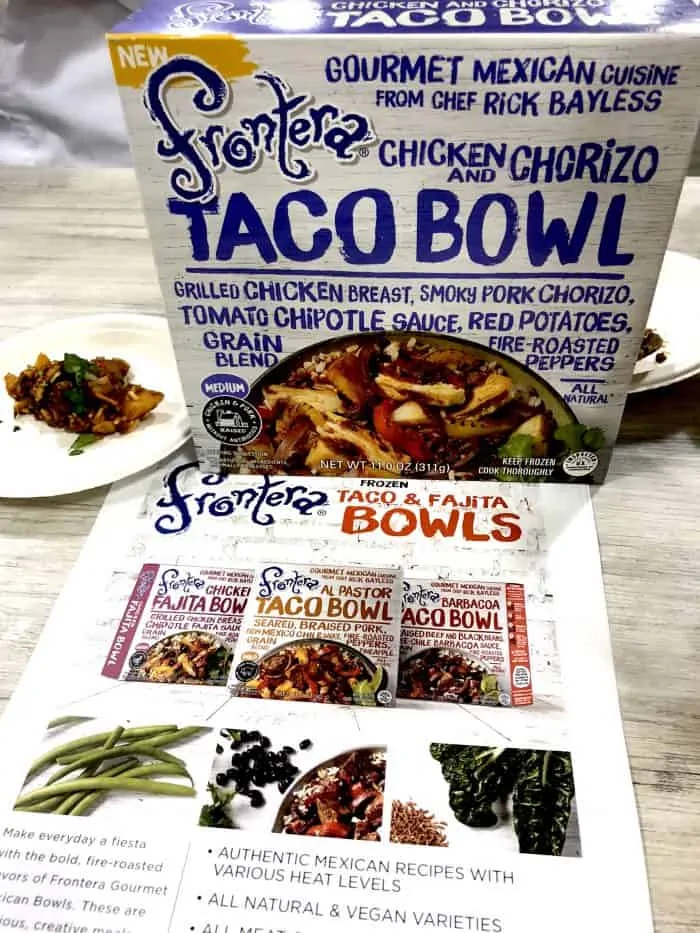 8. Frontera Frozen Taco & Fajita Bowls created by acclaimed Chef Rick Bayless, have it all going on! They are scrumptious, convenient, made from authentic Mexican recipes with quality ingredients, surprisingly low in calories and come in compostable plant-fiber bowls. Whether you choose the Tinga Taco Bowl, the Chicken Fajita Bowl or the Carnitas Taco Skillet you'll be yelling "Ay, caramba!"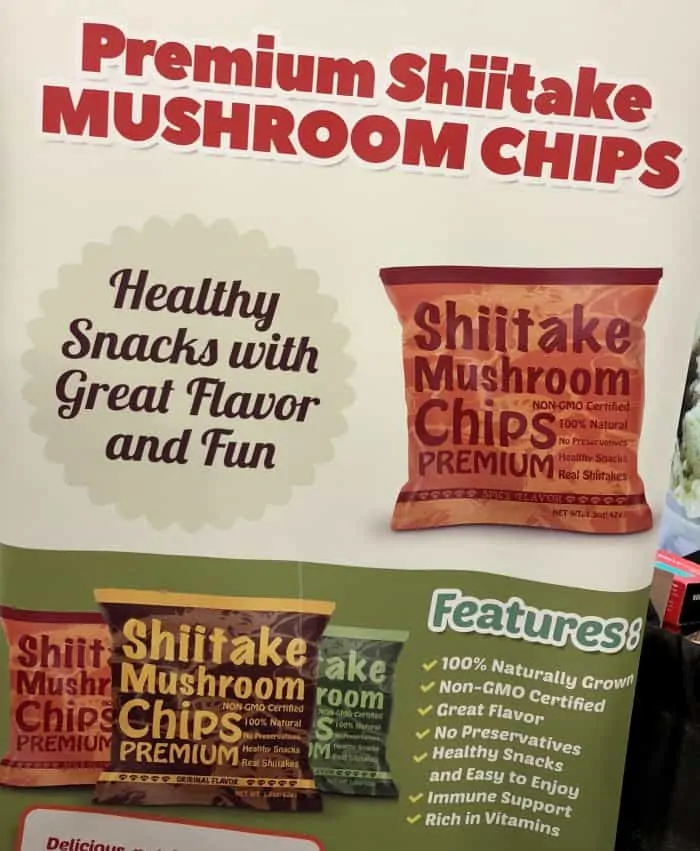 9. Yuguo Farms Shiitake Mushroom Chips really blew me away. Although they didn't look ( or sound) all that appealing this paleo-friendly snack had me hooked after the first nibble. Simultaneously chewy and crunchy, loaded with a haunting umami flavor, these high quality 'shrooms  are grown in Dahonhshan, a remote region in China where Yuguo provides local farmers with the training and funding necessary to grow the highest quality shiitakes. Currently there are three flavors: Original, Spicy and Wasabi.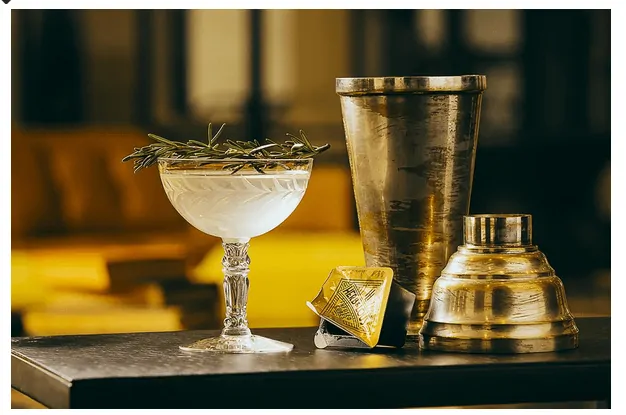 10. Herb & Lou's Infused Ice Cubes will turn you into a mixologist-
extraordinaire in seconds, by providing you with all the essential ingredients premixed and portioned in individual ice cube squares that you simply put in the freezer. When you're ready for a drink, peel back the foil and pop out a cube. Your choice if you want to drop the cube right into your spirit of choice or shake everything together to mix it up fast for a frozen cocktail.Then, sit back, SIP and enjoy. My fave flavor was The Clyde, which is magically transformed into a Peach Cosmopolitan with Benedictine Inspired Herbs & Artisanal Bitters.