If Paul Revere was a foodie he'd surely be sounding the call for the upcoming Tastemaker Collective being held in San Francisco, September 26 – October 1.
This culinary extravaganza is the latest creation from Taste Festivals. Also known as "The World's Greatest Restaurant Festival" the first event was held in London in 2004 before they started hop-scotching their way around the world to popular food-centric destinations ranging from Dubai to Dublin.
After a very long wait, the Tastemaker Collective has finally landed in the U.S., holding their "coming-out" party in San Francisco, the eatingest city in the country!
I'd strongly suggest you clear your schedule for this two-part event, starting with a mind-blowing Dinner Series running September 26-October 1, featuring five of San Francisco's most celebrated chefs: Daniel Patterson, Gabriela Cámara, Evan Rich, Chad Robertson and Dominique Crenn, who will be partnering up with an international culinary superstar to bring you a dining experience that previously existed only in your dreams!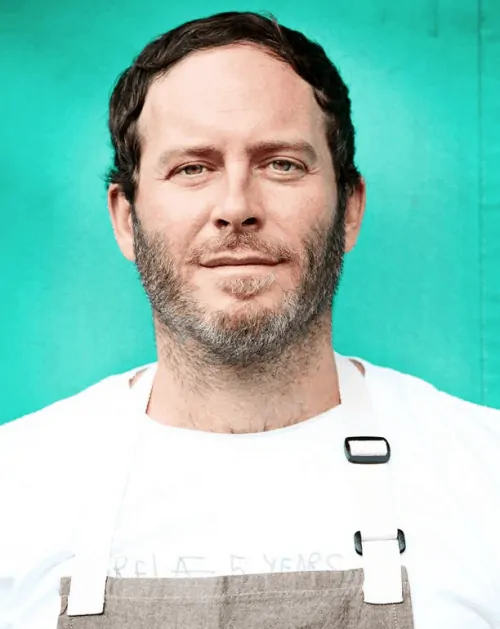 It's almost impossible to pick from this embarrassment of riches, but after some serious soul-searching (and also because I was busy the other nights) I opted for the Tartine Manufactory dinner where baker extraordinaire, Chad Robertson, will be joined by one of London's most exciting Michelin-starred chefs, James Lowe of restaurant Lyle's ranked #54 of the World's Best.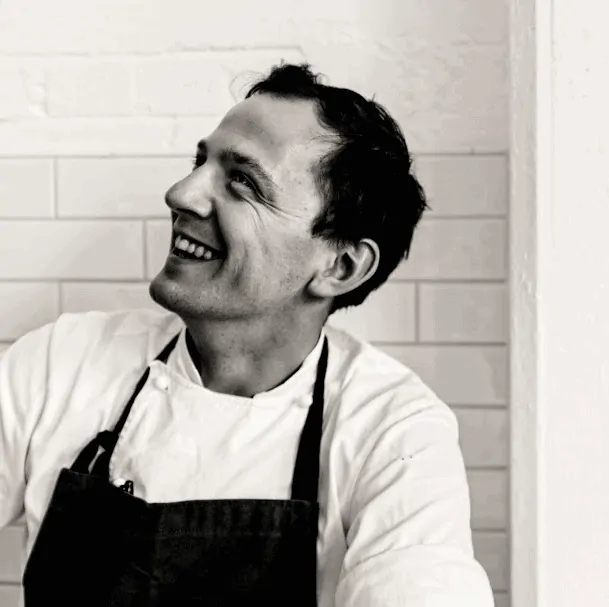 Mums mostly the word on what this dynamic duo will be serving for their delectable dinner except I did manage to scope out one course which will be a twist on a dish from his sell-out London Game series at Lyle's. James Lowe revealed that "Chad has already sourced some stunning quail, which we have ageing in hay and herbs, ready to be grilled for the dinners. I'm really looking forward to all the stone fruit, we're going to have peaches and plums alongside the savory dishes and I'm also going to be making black pudding when I get there." Yummers!
Inside Tip:

These exclusive dinners are selling out faster than Mr. Holmes cruffins, so you'd better hurry and buy your tickets if you want to take part in this unforgettable experience.
Part two is a Nightclub for Food Lovers, an uber-cool, creative gourmet food & cocktail party held at San Francisco's historic Fort Mason, on Saturday, September 30, 9:00PM-1:00 AM.

We're talking the party to end all parties, featuring "mini-me" signature dishes from celeb chefs, paired with hand-crafted cocktails created by World Class mixologists, an interactive Bartender Battle, live music, interactive Master chef demos with special guest appearances by Dominique Crenn (Atelier Crenn, SF), Mark Rosati (Shake Shack, NYC), Matt Abergel, (Birdyard, Hong Kong), James Lowe (Lyle's, London) Rafael Gomes (Grand Coeur, Paris) and many others.
Tastemaker Collective
San Francisco

September 26 – October 1. 2017

Dining Series

Tuesday September 26th

Daniel Patterson with Mandy Aftel at COI

Wednesday September 27th

Gabriela Cámara with Rafael Gomes & Juan Arbelaez at Cala

Thursday September 28th

Evan Rich with Matt Abergel at Rich Table

Friday September 29th

Chad Robertson with James Lowe at Tartine Manufactory

Sunday October 1st

Dominique Crenn with Sven Chartier at Atelier Crenn

Nightclub for Food Lovers

Saturday, September 30th from 9PM – 1AM

Festival Pavillion, Fort Mason, 2 Marina Blvd. San Francisco, CA
To learn more and get your tickets for all the events head straight to Tastemaker Collective.