Measure for Measure is famously a "problem play," often dismissed when companies are programming Shakespeare. It's neither tragedy nor comedy, but its defiance of genre is the least of its issues. Bewildering politics of sex and morality (especially to modern audiences) and a confused, troubling ending pose greater challenges for directors. At California Shakespeare Theater, Tyne Rafaeli tackles these problems boldly and directly. The result surpasses the traditional choices suggested by the script, even if it isn't entirely convincing.
In Measure for Measure, the Duke of Vienna announces he is departing on a diplomatic mission. (In fact, he remains in Vienna to observe what happens in his supposed absence.) He leaves his deputy Angelo, a man with a reputation for strict virtue, in charge of the city. Angelo immediately moves to enforce long-ignored statutes against fornication, closing brothels and sentencing Claudio (who has impregnated his girlfriend) to death. Claudio's sister Isabella (a nun-to-be) goes to Angelo to plead for her brother's life. Angelo is immediately smitten with the virtuous novitiate and agrees to spare Claudio—if Isabella will give up her chastity and sleep with Angelo. Through the interference of the Duke (disguised as a friar) and outlandish machinations including both a bed trick and a severed head trick, all ends with weddings rather than funerals.
Can pre-marital sex be considered such a dreadful sin? Can virginity possibly be more valuable than a sibling's life?
At Cal Shakes, both the levity and the seriousness of the script were apparent. Lots of laughs were derived from the endearing awkwardness of the Duke (Rowan Vickers), the saucy banter of Lucio (Adam Schroeder), the malapropisms of Elbow, and the sheer madness of Barnadine (both Annie Worden). Even dark moments had touches of humor: Angelo's struggle to pick the right background music for his sexual blackmail of Isabella was a highlight. But the show's weight comes from the characters' moral fire and failures. This Isabella (Lindsay Rico) was neither naïve nor shrinking, but strong and eloquent in her convictions. Her confrontation with Claudio (Kevin Matthew Reyes)—his sudden plea for his life, her angry condemnation, and his subsequent guilt—was heartbreaking. Angelo (David Graham Jones) avoided one-dimensional villainy, with a stumbling descent into sin and an affecting show of remorse in the finale.
The moral issues at the core of Measure for Measure can be hard for a modern audience to find compelling. Can pre-marital sex be considered such a dreadful sin? Can virginity possibly be more valuable than a sibling's life? These questions are especially strange when the show is set in modern times, as at Cal Shakes. The sheer energy of the performances was all that persuaded me of the urgency of the ethical dilemmas. That same unyielding urgency makes the show exhausting—a two-hour sprint with little space to breathe.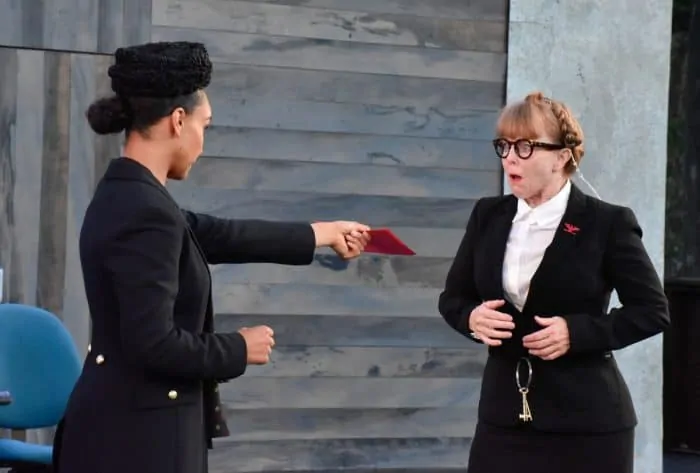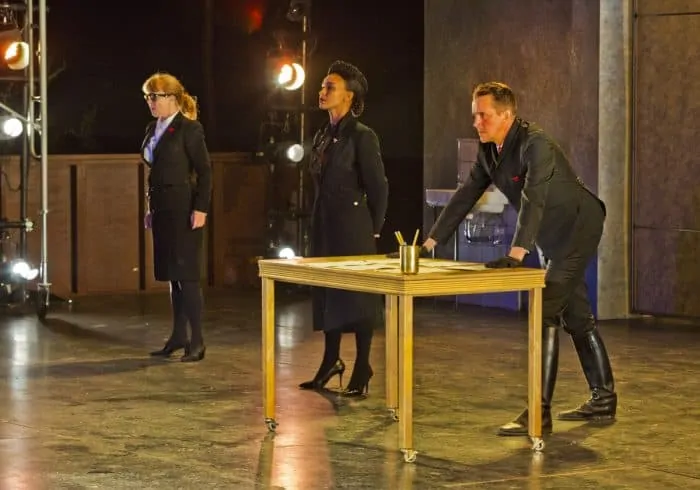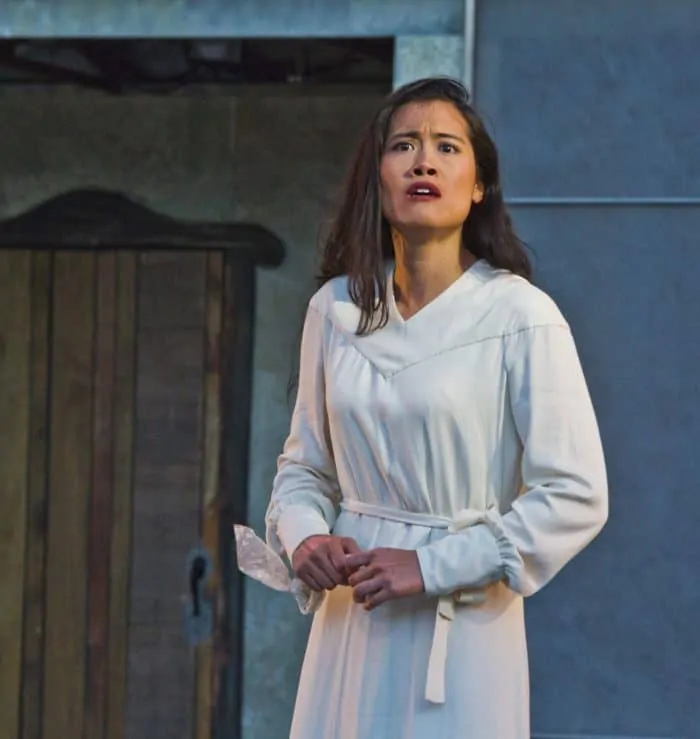 Rafaeli gives careful attention to the play's biggest problem: its ending. Typically, after Isabella spends an entire show using words to fight for her purity and religious commitment, the Duke asks her to marry him. She silently agrees. Here, Shakespeare's original lines are plausibly reinterpreted. Instead of taking Isabella to wife, the Duke offers her his throne. It's a dénouement with fewer anti-feminist implications than the original, but it's equally depressing. Isabella's rhetoric and chastity have been proven, but those are hardly sufficient qualifications to lead a city. The Duke wants out of the responsibilities of leadership, and he throws them at the first person he finds who seems virtuous. He has learned nothing from the painful events of the play.
Measure for Measure
Cal Shakes
4/5