Stark Insider presents a backstage look at Cirque Du Soleil's newest artistic creation, Luzia.
LUZIA is now in Atlanta. Cirque's "waking dream of Mexico" features everything we've come to expect from the spectacle: beautiful costumes, astonishing acrobatics, dancing, singing, audience engagement, and, overall, fine entertainment. But LUZIA has a unique and nifty little trick up its sleeve…
For the first time ever, a Cirque du Soleil show is employing a massive water feature at its centerpiece.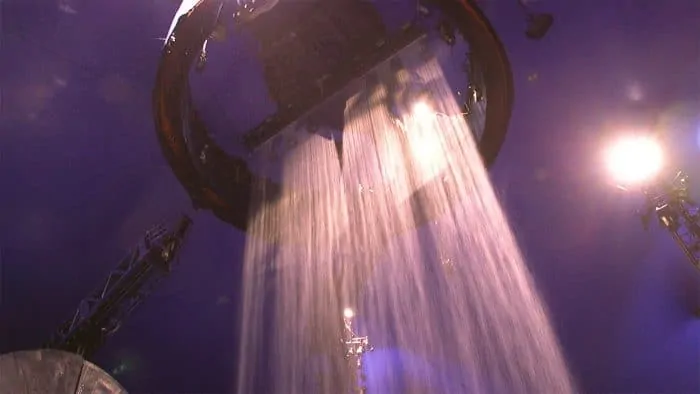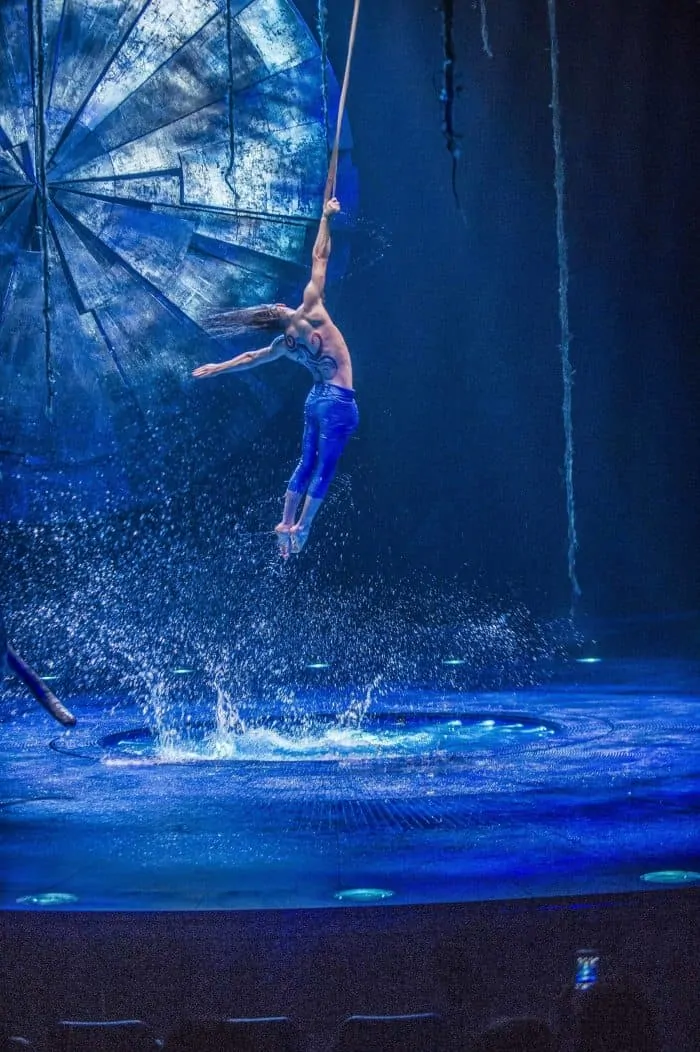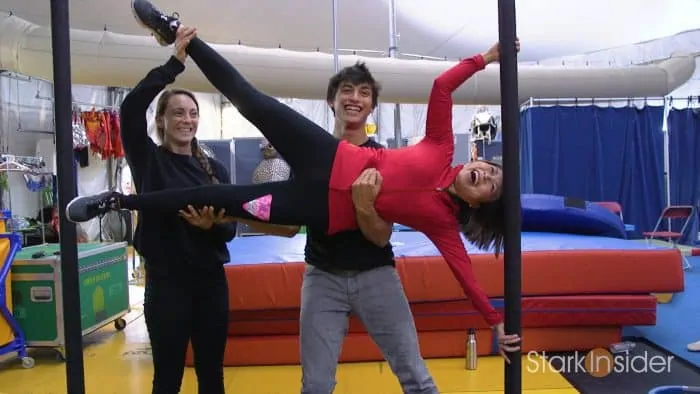 Cirque calls it a "rain curtain". As you can see in this special Stark Insider backstage video segment below with Loni Stark it's quite impressive. Note too that it's not only used artistically throughout the show, but it also provides some of the shows memorable moments of comic relief.
"Mother Nature is metaphor as the evening opens to a lovely monarch butterfly running on a treadmill, with her long wings flowing. As her wings spread, the running woman personifies the legendary speed of the fleet-footed Tarahumara people. These indigenous people call themselves the Raramuri and live in and above the canyons of northern Mexico's Sierra Madre Occidental. According to a National Geographic article by Cynthia Gorney, these people are extraordinary endurance runners, and have a strong attachment to spiritual obligations and other matters of the soul."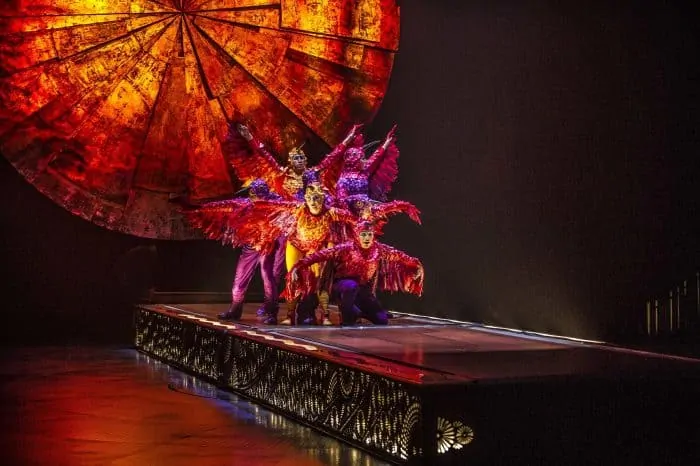 You can read the full LUZIA review here on Stark Insider.
LUZIA runs in Atlanta from today through November 19, 2017. The White Top then hits the road where it will land in Costa Mesa, California before continuing the tour with a stop in Los Angeles.
WATCH: LUZIA Backstage – A Waking Dream of Mexico by Cirque du Soleil