Step is an amazingly uplifting documentary which chronicles the senior year of members of a high school step dance team against the background of inner-city Baltimore. Amanda Lipitz is the director; she has known the girls since they were age 11. Selected for the Sundance Film Festival, the documentary has become a phenomenon. Former first lady Michelle Obama has tweeted about these remarkable youngsters.
First, a definition. Traditionally step is dance in which the steps are the most important characteristic. However, African American "stepping" is unique in that it is "a form of percussive dance in which the dancer's entire body is used as an instrument to produce complex rhythms and sounds through a mixture of footsteps, spoken word, and hand claps," according to one site. Stepping generally is performed by groups.
The step-dancing is fascinating, and infectious.
For their entire high school career (9th to 12th grade), the "lethal ladies of BLSYW" have never won or even placed in city-wide competition. Now they have a dual priority – become champions in the ultimate step contest during their senior year and gain admission into college. Most of the girls do not have any college graduates in their families. Money is tight. And the city is in racial turmoil.
These dedicated students in an all-girls charter school are making their way during difficult times. Freddie Gray dies in police custody in the spring of 2015, and the City of Baltimore erupts in protest. Three of the students are featured in Step. Blessin Giraldo's mother is unable to work due to a chronic condition. Cori Grainger's mom and stepdad have several children in the family and are facing financial difficulties. Tayla Solomon's single mother is in law enforcement and has high standards for her beloved only child; her mom also is a fiercely loving den mother for the entire team.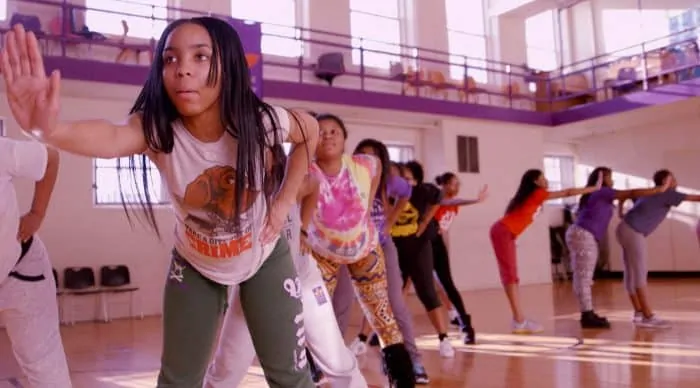 Equally astonishing are the school's college counselor, Paula, and the step team coach, Gari. Quiet and focused on their goals, they encourage, admonish, discipline and love their charges. Failure for their girls is never an option. Watching these "lethal ladies" walk across the stage at graduation, with their families cheering from the audience, brings tears of joy. Every one of the girls gets into a college or university. And Tayla is the class valedictorian.
The step-dancing is fascinating, and infectious. Training is rigorous but the results are absolutely gorgeous. Blessin is the team's founder and the visionary; she is magic on the dance floor. The soundtrack will have you bouncing in your seat. And there is the buildup of tension as the girls train for the ultimate step competition, which includes attending a master class in step.
See this documentary; it will restore your faith in the human spirit.