As an international travel writer I receive a range of invitations for some fabulous press trips featuring wellness and spas, the culinary scene, girlfriend getaways, luxury accommodations, etc. but I've never been invited on a trip that specializes in horticulture– probably because I've managed to kill off even supposedly indestructible cacti!
However, since I have the utmost appreciation for anyone with a green thumb, when I received an invite to join a group of international garden writers to tour the great gardens of Northern Ireland I decided to tag along and see just "how their garden grows." It turned out that they grow quite nicely indeed since coupled with all those Irish green digits, Northern Ireland also boasts one of the best gardening climates in the world producing some of the most spectacular gardens in Europe. They run the gamut from classic formal, gardens filled with carefully clipped topiary and manicured lawns to untamed naturalistic gardens left to run a little wild.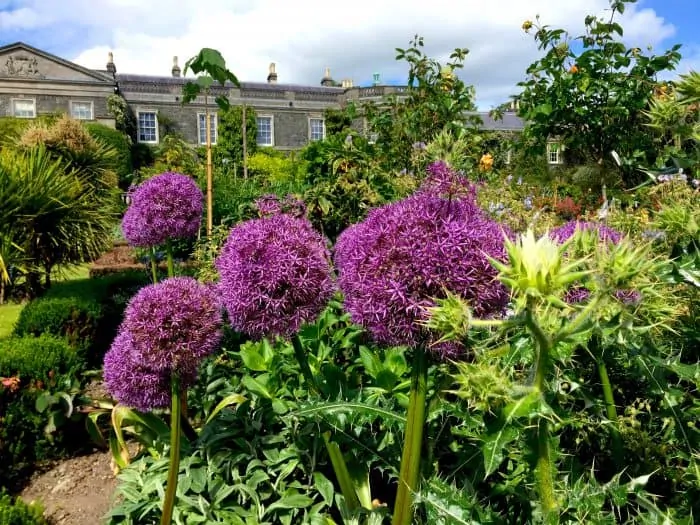 Many are located on grand estates which and offer guided tours of historic houses and well-preserved castles, while others feature butterfly houses, strutting peacocks, pottery studios, challenging mazes, and authentic tea rooms.
 You can easily cluster a few visits in a day since they all are located within about a half-hour drive from Belfast.
Tours are usually available and are led by exceedingly entertaining, enthusiastic horticulturalists and curators, eager to share their expert knowledge as well as some highly entertaining "dish" on the upstairs/downstairs antics of past generations.
Have a look at my faves below to get you started, keeping in mind that this comes from a card-carrying, brown- thumber. Each of my selections has that little spark of magic that is hard to describe yet provides an enchanting escape. You can easily cluster a few visits in a day since they all are located within about a half-hour drive from Belfast.
Rowallane Garden: Saintfield, County Down
Rowallane is a National Trust property which is a UK conservation charity protecting historic places and significant gardens, opening them to the public.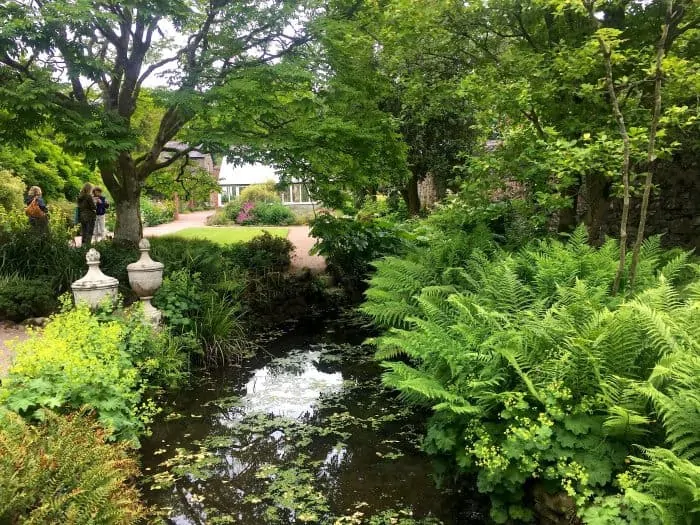 The 50-acre garden was started in the mid-1860s by the Reverend John Moore and features a walled garden, a natural Rock Garden Wood, wildflower meadows, a Farmland and Woodland Walk and is particularly noted for its extensive collection of azaleas and rhododendrons.
Don't miss the Handkerchief Tree, which when grown from seed takes 20 years before it flowers! It's also called the "Ghost Tree" because it looks like spirits are floating overhead.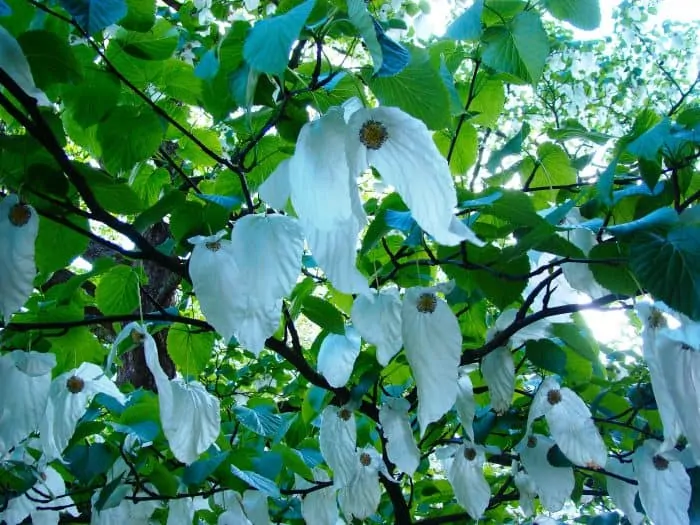 Their beautiful Himalayan blue poppies are also quite unusual because they start out as a strange green color plant with hairy leaves and buds that magically open overnight producing brilliant blue flowers.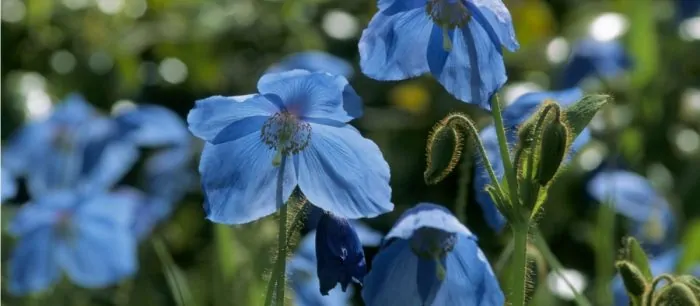 Pop into the pottery studio where you'll find Matt Liddle working on his wheel, throwing magnificent smoke fired, ash glazed stoneware pottery that is available for sale.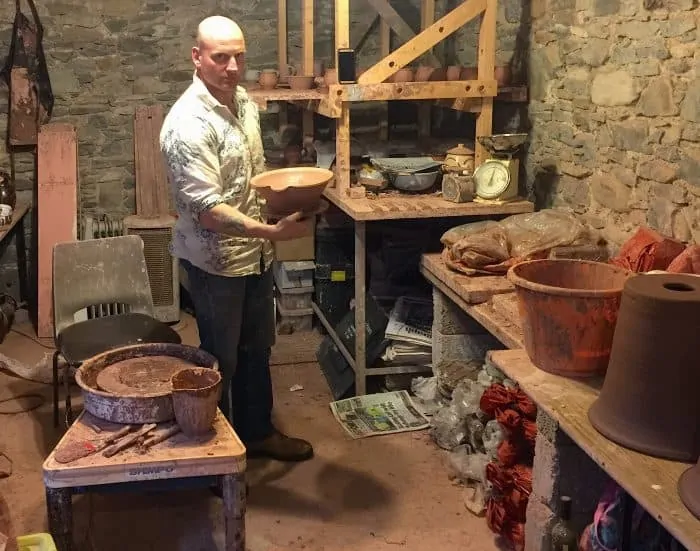 Afterward, head to the charming café in the old farm stable, for a spot of tea and scrumptious handmade scones.
FYI: I learned here that you never cut a scone in half with a knife. The proper way to eat one is to break off a small, bite-sized piece, slather it with jam and butter, eat and repeat.
Hillsborough Castle and Gardens:

Main Street, Hillsborough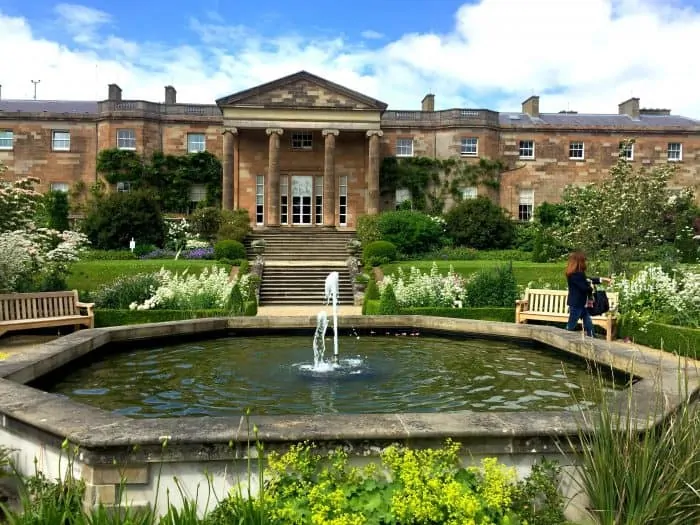 As you wander the 100 acres of gorgeous ornamental gardens and woodlands discovering endless hidden delights including the impressive 150 year old Lime Tree walkway, Quaker burial ground, Ice House (from pre-fridge days) the Greek Temple and the tranquil lake surrounding the Hillsborough Castle you'll soon understand why Her Maj The Queen chose this to be the official residence of the Royal Family when they are in Northern Ireland. If the walls of this grand family home, built in the 1770s by Wills Hills, Ireland's largest landowner, could talk, you'd hear how Benjamin Franklin's five-day stay here was filled with such animosity between the Hills and him that it sparked the American War of Independence!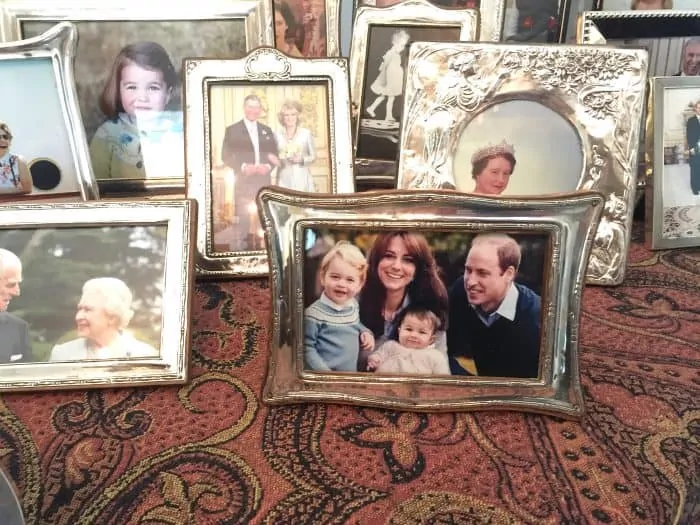 During your guided tour of the castle, through the magnificent State Rooms, elegant dining room and the majestic Throne room, take time to examine the photographs lining the wall, dating back to 1895, including many notable visits by The Queen Mother, Princess Di, Prince Charles, Margaret Thatcher, and meetings between PM Tony Blair and US Presidents Clinton and Bush.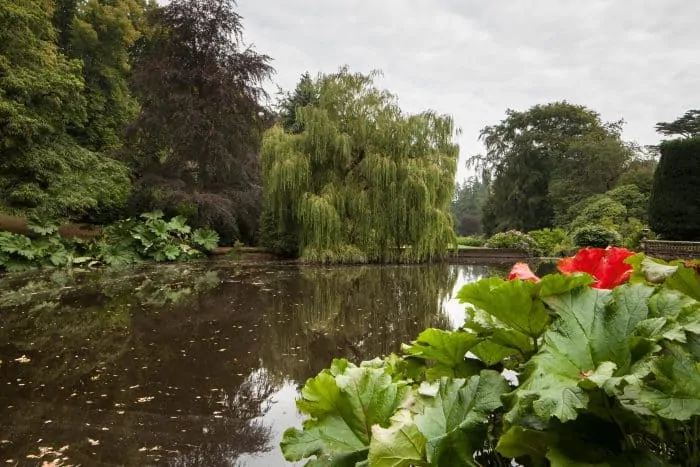 Don't miss the magnificent 'Cornish Red' Rhododendron, which is in the Guinness Book of World Records as being the largest specimen of its type in the world, though supposedly it was recently bumped to number two.
Seaforde Gardens and Tropical Butterfly House: 

Seaforde Demesne, Seaforde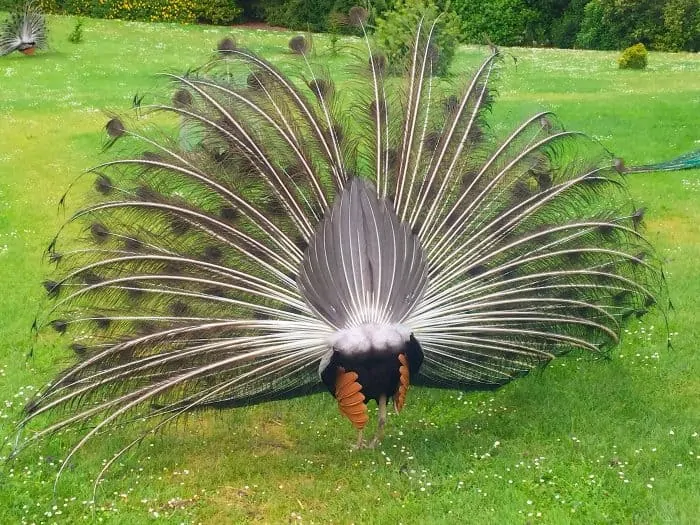 There's nothing same ol' same ol' about Seaforde Gardens and Tropical Butterfly House which becomes readily apparent when you are greeted by the raucous screech of the proudly preening iridescent-blue peacocks that freely roam the grounds.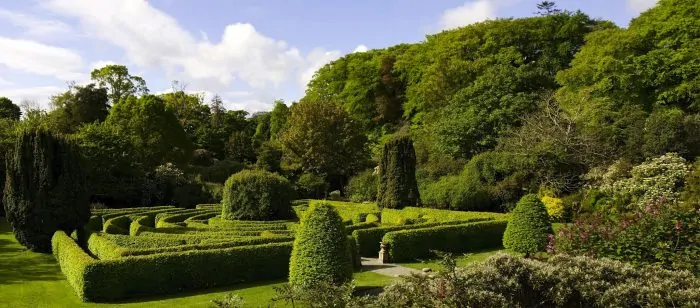 Climb the spiral stairs to the top of the Moghul Tower, an ideal spot for viewing the formal ornamental flower garden and the colorful collection of flora in the walled garden, which formerly was the kitchen vegetable garden for the Forde family home which has resided in Seaforde for over 400 years.
While you're up there have a quick peak at Ireland's oldest maze, for a wee bit of help in finding your way out of this climbing rose-capped labyrinth.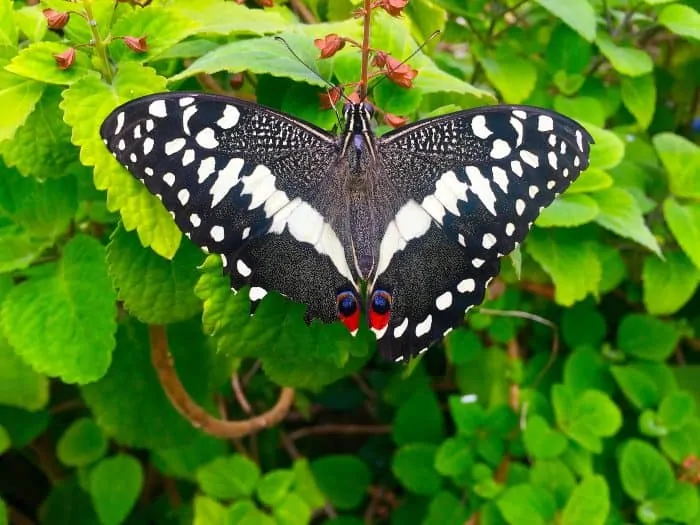 Due to the mild climate many semi-tender plants thrive here as well as a variety of rare plants collected from the Far East, however, the real showpiece is the Tropical Butterfly House, a steamy jungle-like glass house filled with hundreds of free-flying exotic butterflies, along with an assortment of parrots, reptiles, and tropical insects.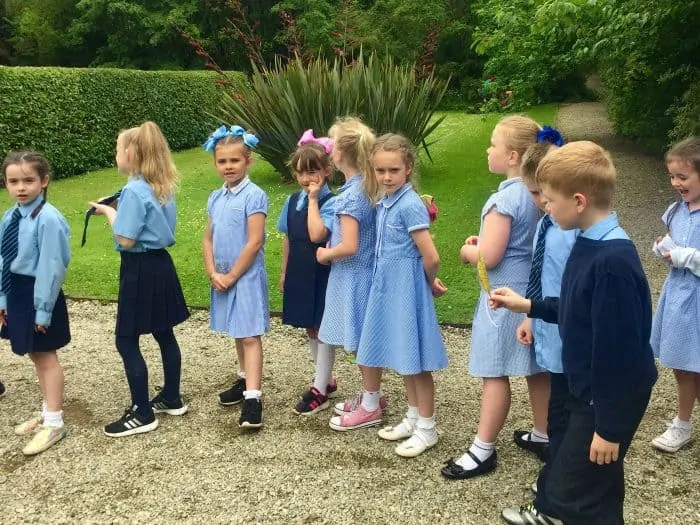 Castlewellan Forest Park

and Peace Maze, The Grange, Castlewellan
Whether you choose to explore the unspoilt beauty of this eighteenth-century forest park by bike, kayak or by foot, you'll be captivated by the shimmering lakes (the largest is about one mile long and well stocked with trout for fishing), the enchanting Victorian Castlewellan Castle built in 1856 by William Richard Annesley, and the dramatic beauty of the outstanding tree collection found in their National Arboretum.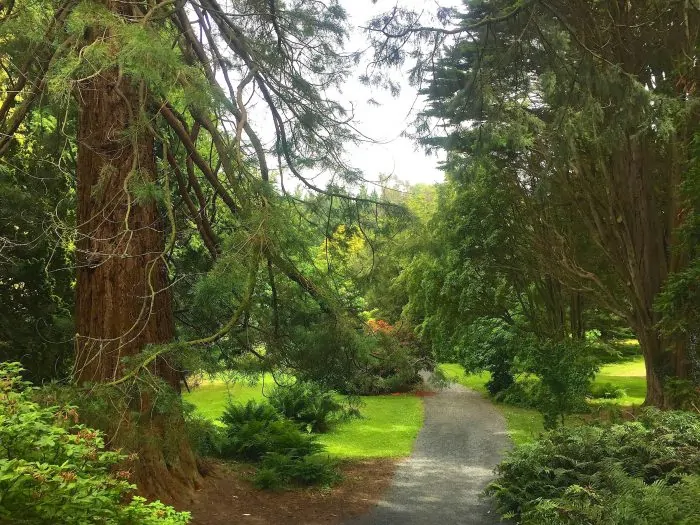 The planting of the walled Annesley garden, the focus of the arboretum, began in the 1850s although later rare conifers and maples were brought in from Japan, as well as Chilean eucryphias, Australian athrotaxis and Chinese rhododendrons. The arboretum is filled with trees achieving record heights in the British Isles, such as this monstrous California Redwood.
Another record breaker is the humongous 3.5 km. Peace Maze, which once was the world's largest permanent hedge maze. In 2001 over 4000 school children and other volunteers, gathered to plant the 6,000 yew trees that form the maze, representing the path to a peaceful future for Northern Ireland.
Mount Stewart:

Portaferry Road, Newtownards
Possibly the best known of the bunch, Mount Stewart, another National Trust property, has been rated as one of the top ten gardens in the world, according to The Telegraph. It has also been nominated for a potential UNESCO World Heritage site as 'one of the most spectacular and idiosyncratic gardens of Western Europe and universally renowned for the 'extraordinary scope of its plant collections and the originality of its features, which give it world-class status'.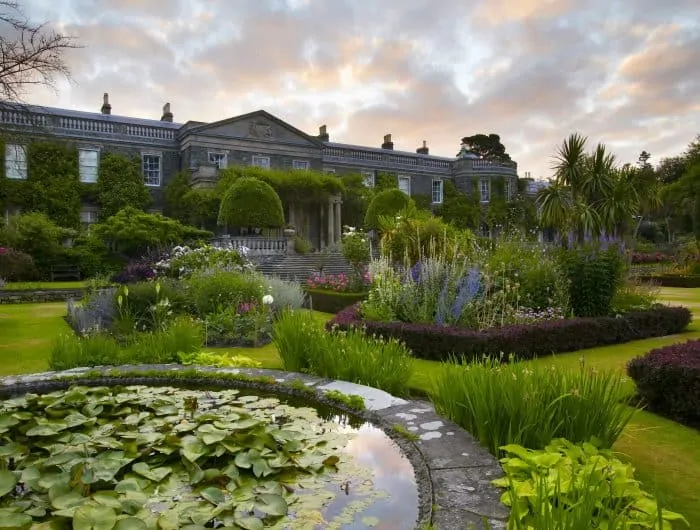 These imaginative, whimsical gardens, were planted between the 1920s- to 1950's by Lady Edith Vane-Tempest-Stewart, Marchioness of Londonderry, a remarkable woman of tremendous wealth, a highly influential social hostess, a published author, and head of the Women's Volunteer Reserve (WVR), a volunteer force of women replacing the men who went to the Front during WWI. A trendsetter ahead of her time, her long dresses hid a daring snake tattoo running up the entire length of her leg. Lady Londonderry's close friendship with Prime Minister Ramsay Macdonald (said to be strictly platonic) was a source of much gossip in her time although it actually was her husband who was a serial adulterer, which hurt Edith deeply. She coped with it by working in her garden creating such delights as the Shamrock Garden, with a nod to Irish mythology, the Spanish Garden with a small hut, the comparatively simple Peace Garden, the theatrical Dodo Terrace in the Italian Garden, and family's private burial ground, Tir N'an Og, "Land of the Ever Young" in Gaelic among others.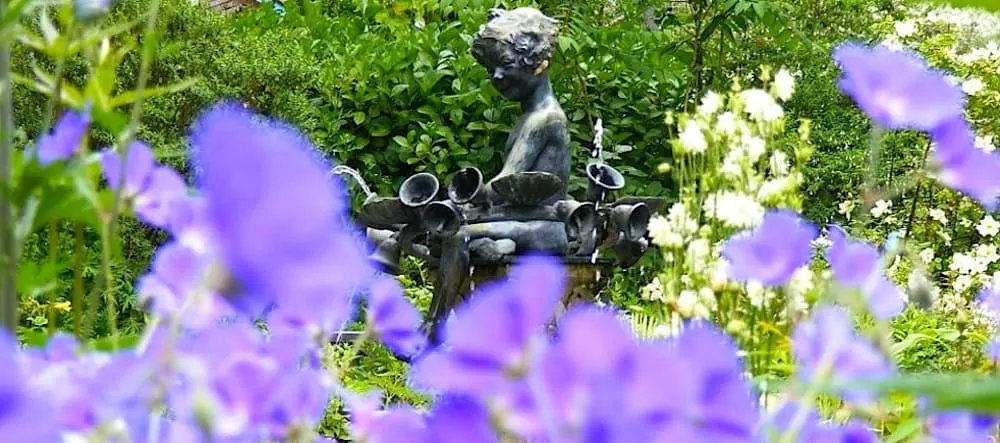 To commemorate the birth of her daughter, she designed Mairi's Garden, around a marvelous 'Mary Mary, Quite Contrary' statue, which is circled by silver bells and cockleshells.
You can easily fill an afternoon touring the grounds and the vast family mansion (there are at least 20 bedrooms) which was recently reopened after a long restoration project. The opulent rooms are filled with family memorabilia including paintings, ceramics, furniture and porcelain brought back from the family's travels. Don't miss the luxurious dining room where the couple frequently hosted dinner parties entertaining royalty and leading politicians including Prime Ministers Winston Churchill, Stanley Baldwin, and Neville Chamberlain.
Grey Abbey House and Gardens: 

Greyabbey, Newtownards
For a completely different, "lived-in" look at estate life, visit Grey Abbey House and Gardens, home to the Montgomery family since 1607. William & Daphne Montgomery, a lovely, eccentric couple who reside there graciously open their home and gardens for historical and horticultural groups by appointment.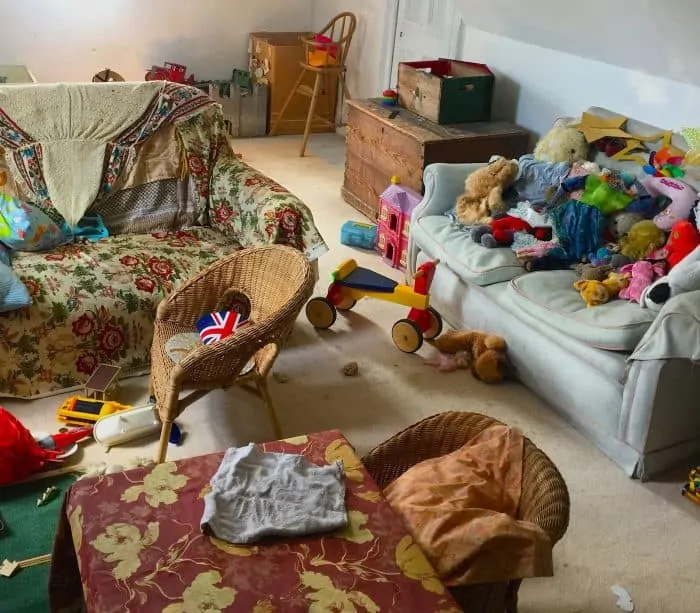 When we visited, Daphne warned us that the house (considered to be one of the finest Georgian country houses in Ireland) was a bit of a mess since a bunch of their grandkids had come for a sleepover, adding with a shrug, "But I can't expect the children to come to a home with no soul. We're just not into bling!"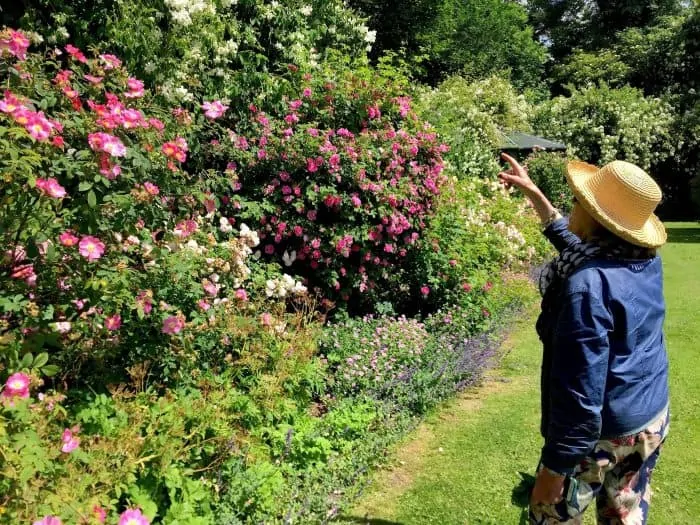 Daphne took us on an extensive tour of the landscaped park, believed to be the first in Ireland, proudly pointing out their unique Southern Hemisphere collection with plants from Tasmania, New Zealand, South Africa, Argentina and Brazil, some of which have been collected by the present owners on their travels. There is also a Walled Garden, a Vegetable Garden, orchards filled with Victorian fruit trees, a late Summer border and Shrub Rose border.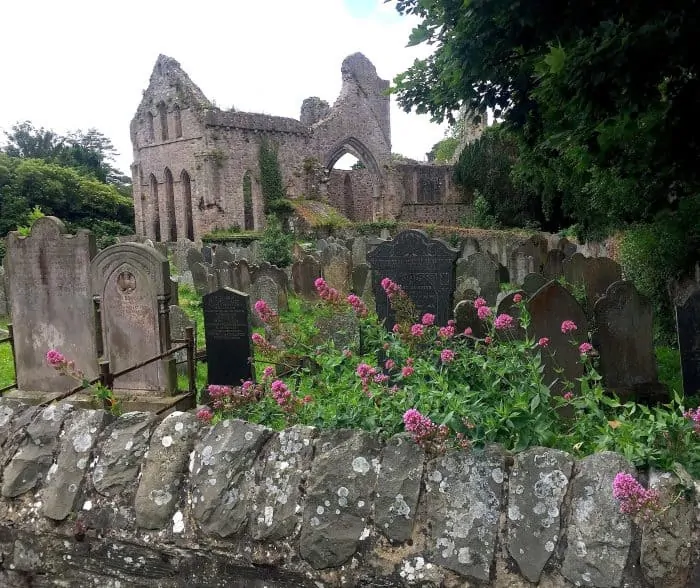 The immense park also has a slate quarry, a lake filled with otters and swans, a granary, stable, and the atmospheric ruins of Grey Abbey itself, built in 1193, and the site of several TV productions such as 'The Frankenstein Chronicles'.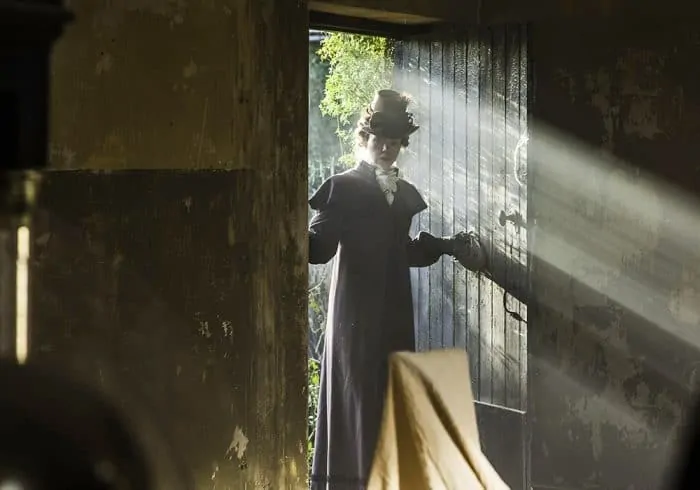 After seeing all these memorable gardens, and picking up a few tips from the professionals, I'm tempted to give it another try.