In this Stark Insider video Loni Stark heads to Pebble Beach Food & Wine to interview Food Network Chef Graham Elliot.
"I always loved, 'the weirder the better.'"
Chef Graham Elliot walks the talk. During an entertaining demo at the Pebble Beach Food & Wine festival, Elliot had the audience in the palm of his hands. It didn't hurt that Billy Harris was along to MC, and attempting in earnest to explain what it means to spatchcock a chicken.
You may recognize Graham Elliot from any of his numerous Food Network TV appearances, or perhaps from the cover of his new cookbook, Cooking Like a Master Chef: 100 Recipes to Make the Everyday Extraordinary. As he notes he's been clocking plenty of air miles. Lucky for us he was able to pop in to the 10th anniversary of PBFW. There he demo'd his killer Chicken Tom Kha Gai recipe.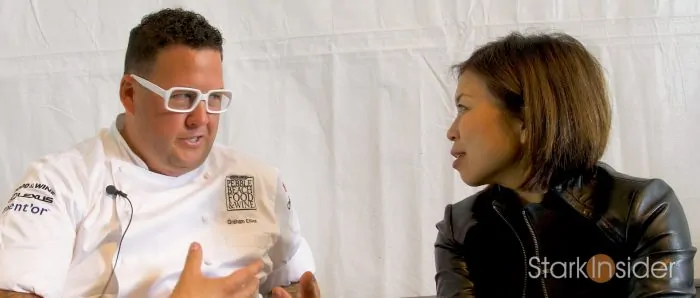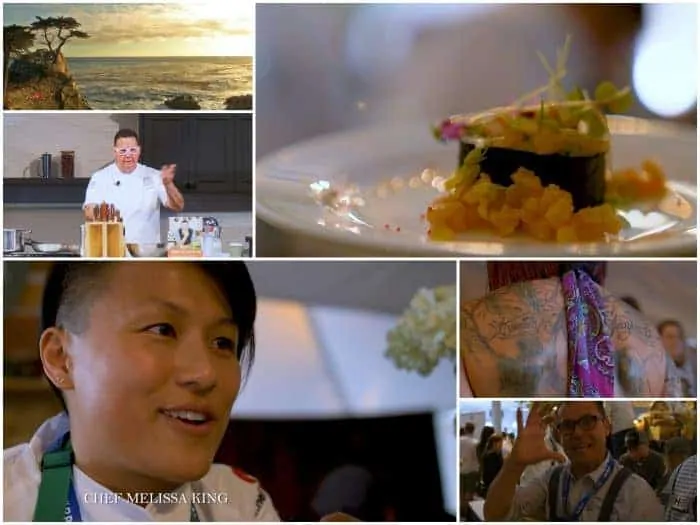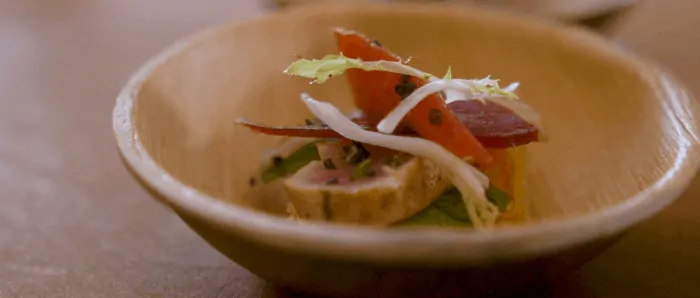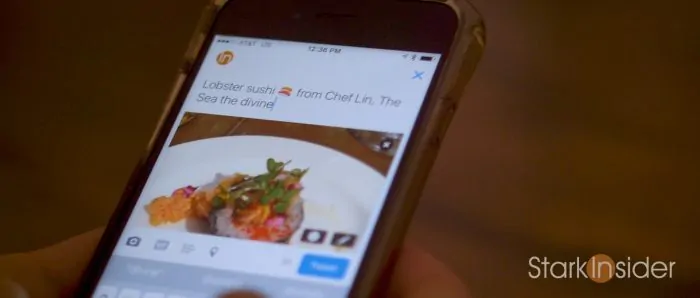 Elliot's presentation, along with a few pours of wine, was a fitting start to a day filled with culinary indulgence — one that soon found thousands savoring a ridiculous array of scrumptious dishes being served up at the event's hallmark "Grand Tasting."
In this Stark Insider video I head to Pebble Beach Food & Wine and catch up with Chef Graham Elliot and learn that avocado can mean more than avocado toast (imagine that!).
Pebble Beach Food & Wine
10th Anniversary Video

Chef Graham Elliot (Graham Elliot Bistro, Primary Food & Drink)
MC Billy Harris
Brian Malarkey (Herringbone)
Melissa King (Whole Foods Market, Elle Café)
William Burns (Moody's Bistro)
Ted Hopson (The Bellweather)
Yu Min Lin (Alexander's Steakhouse)
Safe to say, there was a dreamy vibe on this (decadent) day in sunny Pebble Beach.
Oh, also, don't be surprised if at least one glass of wine shatters…
WATCH: Pebble Beach Food & Wine X with Chef Graham Elliot