San Francisco Symphony have taken the wraps off their annual Summer with the Symphony concert series. Stark Insider has the complete line-up — see below for all the details.
Running July 4-29, the series features a variety of events including several film screenings accompanied by live scores, in addition to outdoor concerts and special visits from orchestras from outside the U.S.
Summer with the Symphony kicks off on July 4th in celebratory fashion with a Fourth of July concert and fireworks display at the Shoreline Amphitheater in Mountain View.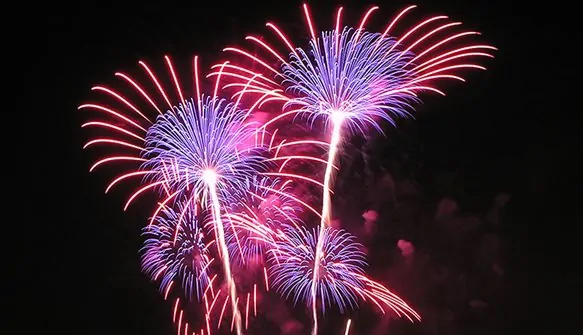 The Music of John Williams returns as well this year. You may want to mark your calendar July 13-14 for the screening of Steven Spielberg's seminal Jaws. SFS will live score. In addition. Pixar in Concert will feature beloved Pixar films.
Two free outdoor concerts are scheduled; July 9 at Stern Grove Festival, and July 23 at Pier 27 along the Embarcadero in San Francisco.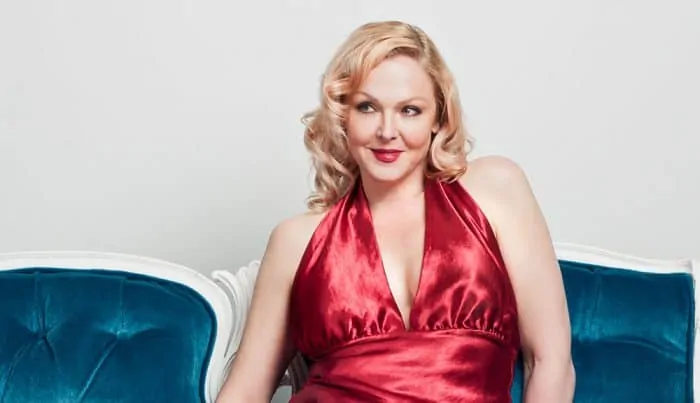 Scheduled to appear this summer include the Jalisco Philharmonic Orchestra of Mexico, musician Rhiannon Giddens, rock piano sensation Ben Folds, vocalist Storm Large, Women of the SFS Chorus, pianist Orion Weiss, conductor Juraj Valčuha and Edwin Outwater (in his final year as director of the summer concerts).
Tickets are now on sale and are priced $15-$140.
Stark Insider hopes to see you out on the town, across the Bay Area, enjoying these performances!
Let the show begin…
SUMMER WITH THE SYMPHONY

San Francisco Symphony
July 4-29, 2017

ANNUAL FOURTH OF JULY FIREWORKS SPECTACULAR with the SAN FRANCISCO SYMPHONY

Tuesday, July 4 at 8 pm
Shoreline Amphitheatre, Mountain View

Edwin Outwater conductor
Storm Large vocalist
San Francisco Symphony

Program to include a special tribute to the 50th anniversary of the Summer of Love by composer Nicole Lizée with vocalist Storm Large, as well as film music of John Williams and patriotic American favorite hits, with a special fireworks celebration to close the evening.

THE MUSIC OF JOHN WILLIAMS – FROM STAR WARS TO JURASSIC PARK

Thursday, July 6 at 7:30 pm
Friday, July 7 at 7:30 pm

Edwin Outwater conductor
San Francisco Symphony

Program to include selections from John Williams's scores to favorite films such as Jurassic Park, Harry Potter and the Sorcerer's Stone, E.T. the Extra-Terrestrial, and the Indiana Jones films, as well as a special 40th anniversary celebration of the Star Wars universe.

Please note there are no film clips accompanying this performance.

A NIGHT AT THE MOULIN ROUGE featuring STORM LARGE

Saturday, July 8 at 7:30 pm

Edwin Outwater conductor
Storm Large vocalist

Program to include popular French orchestral works such as Offenbach's Can-Can, selections from the opera Carmenby Bizet, and Ravel's Boléro. Vocalist Storm Large joins the SFS for a tribute to Edith Piaf, along with other songs celebrating the spirit of the Moulin Rouge and its colorful roster of patrons through the years.

FREE SAN FRANCISCO SYMPHONY CONCERT AT THE STERN GROVE FESTIVAL

Sunday, July 9 at 2 pm
Stern Grove, 19th Avenue and Sloat Boulevard, San Francisco

Edwin Outwater conductor
San Francisco Symphony

Program to be announced.

JAWS – FEATURE FILM with LIVE ORCHESTRA

Thursday, July 13 at 7:30 pm
Friday, July 14 at 7:30 pm

Joshua Gersen conductor
San Francisco Symphony

A film screening of Steven Spielberg's Jaws with live orchestral performance of composer John Williams's iconic score.

PIXAR IN CONCERT

Saturday, July 15 at 7:00 pm
Sunday, July 16 at 2:00 pm

Christian Reif conductor
San Francisco Symphony

A musical celebration of the entire canon of Pixar's feature length films, including selections from Toy Story, Monsters, Inc., Finding Nemo, Cars, Inside Out, and more.

JALISCO PHILHARMONIC ORCHESTRA, presented as part of the MEX AM Festival

Sun, July 16 at 8:00pm

Marco Parisotto conductor
Tambuco percussion ensemble
Jalisco Philharmonic Orchestra

REVUELTAS                                        Suite from Redes

MÁRQUEZ                                            Danzón No. 2

Javier ÁLVAREZ                                   Concerto for Ensemble and Percussion

Tambuco

COPLAND                                            El Salon Mexico

GERSHWIN                                          Catfish Row Symphonic Suite from Porgy and Bess

Note: The San Francisco Symphony does not appear in this performance.

The MEX AM Festival is organized by The Ministry of Foreign Affairs of Mexico through the Consulate General of Mexico in San Francisco, with the special collaboration of the State of Jalisco's Secretary of Culture, the Mexican Agency for International Development Cooperation (AMEXCID), ProMexico and the Mexican Tourism Board.

GERSHWIN & BERNSTEIN with the SAN FRANCISCO SYMPHONY, featuring RHIANNON GIDDENS

Thursday, July 20 at 7:30 pm

Edwin Outwater conductor
Rhiannon Giddens vocalist
San Francisco Symphony

Program begins with Edwin Outwater and the SFS performing the American classics An American in Paris by Gershwin and the Symphonic Dances from West Side Story by Bernstein, followed by Rhiannon Giddens with the SFS, featuring selections from her solo albums and other musical narratives of the American south. 

BEN FOLDS with the SAN FRANCISCO SYMPHONY

Friday, July 21 at 7:30 pm

Edwin Outwater conductor
Ben Folds vocalist

San Francisco Symphony

Program to include selections from Ben Folds's own works, as well as selections from the Ben Folds Five.

HOLST'S THE PLANETS with the SAN FRANCISCO SYMPHONY

Sat, July 22 at 7:30 pm

Edwin Outwater conductor
Women of the San Francisco Symphony Chorus

HOLST                                                 The Planets, Opus 32

FREE SAN FRANCISCO SYMPHONY CONCERT at the WATERFRONT

Sunday, July 23 at 12 pm
James R. Herman Cruise Terminal at Pier 27

Edwin Outwater conductor
San Francisco Symphony

Program to be announced.

A BEETHOVEN CELEBRATION

Thursday, July 27 at 7:30 pm

Edwin Outwater conductor
Orion Weiss piano
San Francisco Symphony

BEETHOVEN                                        King Stephen Overture, Opus 117

BEETHOVEN                                        Piano Concerto No. 5 in E-flat major, Opus 73, Emperor

BEETHOVEN                                        Symphony No. 7 in A major, Opus 92

MUSSORGSKY'S PICTURES AT AN EXHIBITION

Friday, July 28 at 7:30 pm
Saturday, July 29 at 7:30 pm

Juraj Valčuha conductor
Benjamin Beilman violin
San Francisco Symphony

GLAZUNOV                                          Concert Waltz No. 1 in D major, Opus 47

TCHAIKOVSKY                                     Violin Concerto in D major, Opus 35

MUSSORGSKY (arr. RAVEL)                Pictures at an Exhibition