It's called the Edge Walk. But it might as well be called The Scariest Thing You'll Ever Do In Your Life Walk.
Despite our best efforts to maintain a calm demeanor and Instagram-ready smiles, I will admit this: walking on the edge of the CN Tower, some 1,100 feet above the ground was officially the most terrifying, most thrilling, most memorable thing I've ever done. And that includes jumping out of a plane, ziplining, and hang gliding. Oh: and I once tried a Grand Slam breakfast at Denny's. Still, out of all that, easily, it's the Edge Walk. You want adrenaline, this is the one.
So if you find yourself in Toronto and are looking for a visceral experience, you absolutely must take on this bucket list gem.
We managed to even convince Clint, who's scared of heights (and elevators!), to join us. After all, what better way to conquer (or attempt to conquer) a fear without addressing it head on?
IN PHOTOS: EdgeWalk at the CN Tower (Toronto, Canada)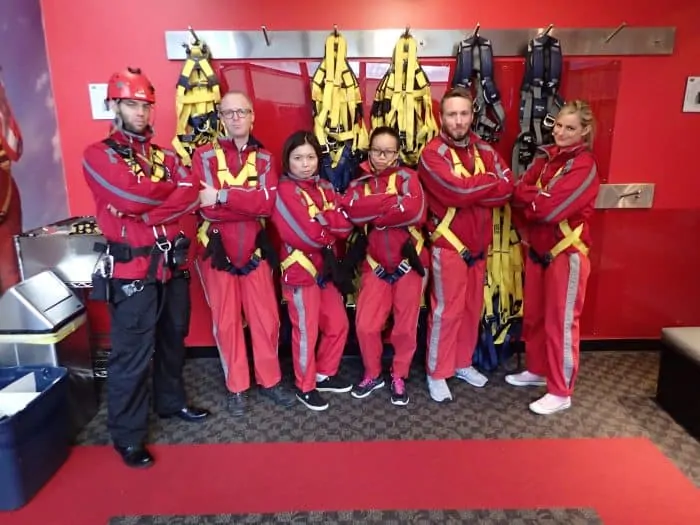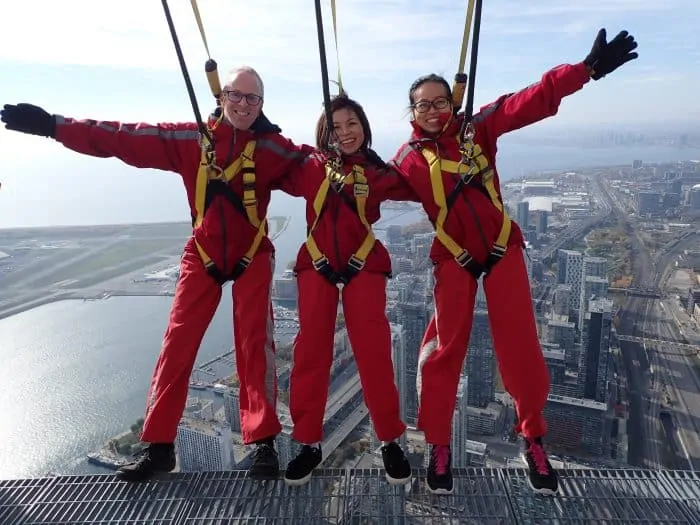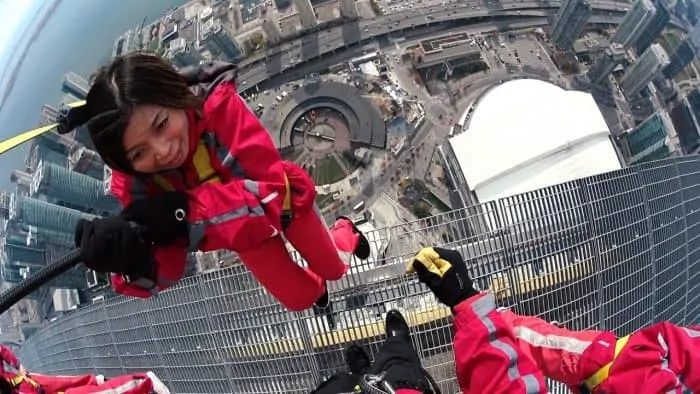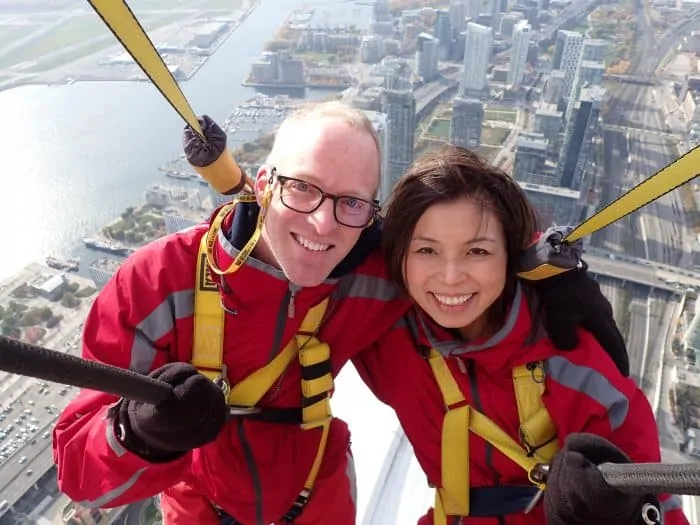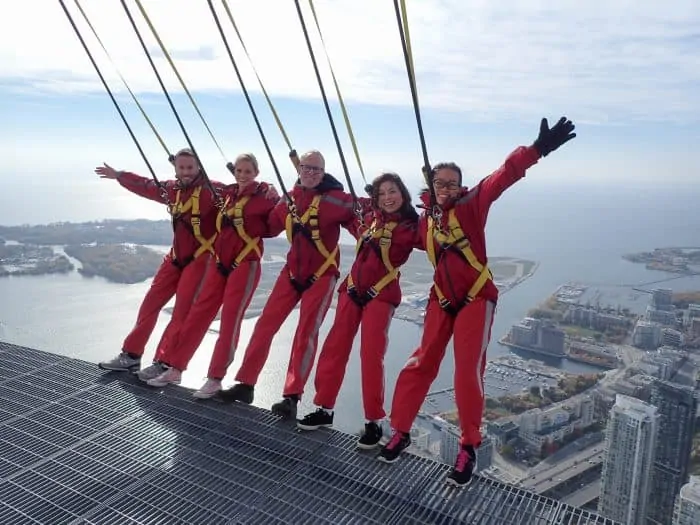 If you do go, arrive early. There's a very — very — comprehensive safety process. If I recall correctly, it takes about 30 minutes. Staff are friendly, knowledgable and the whole time you feel like you're in the hands of well qualified professionals. That's a good thing. Because, underneath the nervous laughter, our hearts were pounding.
Clint even measured his heartrate on his Pebble smartwatch as we walked up to the CN Tower on a pretty spring day in Toronto, and he could see the BPM slowly climb as we approached: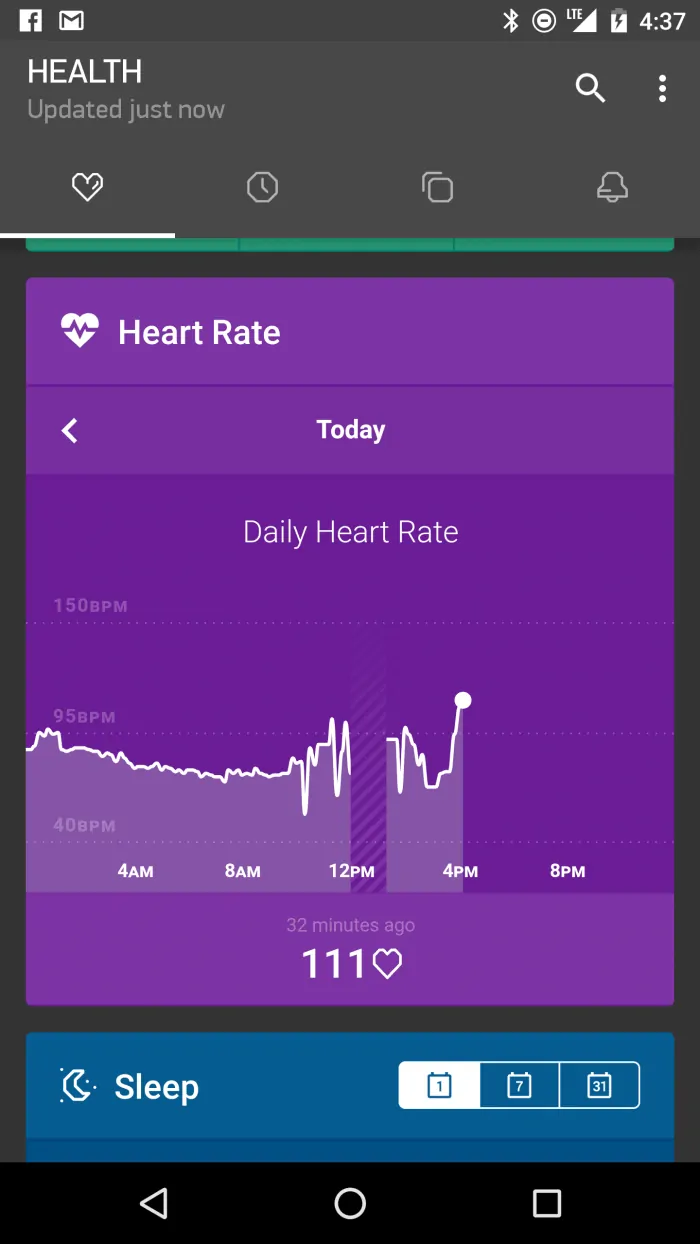 Unfortunately he couldn't measure his heart once we were shuffling along the edge of the tower; all watches and personal effects need to be removed before taking the elevator up. Anything else, like glasses, needs to be tethered.
Once you step out for the first time onto the narrow ledge, your senses are overwhelmed. Magnificently so.
The astonishing view!
The fresh air!
And those tiny cars and people, way, way down there!
You're tethered via two cables. They attach to your jumpsuit, and follow along above on a rail as you move. A guide takes us through a variety of moves, starting simple, and getting more challenging (i.e. nauseating) as we go. The hardest for us was the part where you face the city, lean out and over the edge, and (if you dare) extend both arms to the side, letting go of the ropes. It's quite the liberating feeling. For a moment you almost feel like an invincible Super Hero.
Our guide wore an action cam. Later we received copies of the footage, along with photos — where, again, we were able to, monetarily at least, put our best Instagram selves forward. Clint cut the video into a short piece you can watch above.
Edge Walk at the CN Tower. It was an unforgettable experience to be sure. Best of all: none of us fell off.
That ramen afterwards?
It was the best tasting darn thing I've ever eaten.
WATCH: Edge Walk at the CN Tower with Loni Stark