Cirque du Soleil's newest creation, Luzia — A Waking Dream of Mexico, is now playing Denver (Pepsi Center). In this special episode, Stark Insider goes backstage to explore the show that's all about light ("luz") and rain ("lluvia").
As you'd expect from Cirque, the visuals and acrobatics are, once again, striking and unforgettable. As is the fantastical music and soundtrack. If the goal is to transplant us, to take us to somewhere else, to foster escapism, consider it a resounding success. Watch BTS at Luzia by Cirque du Soleil here on YouTube.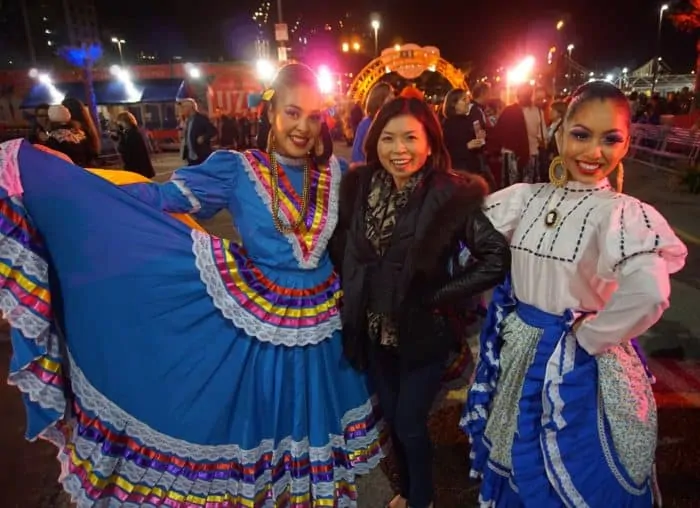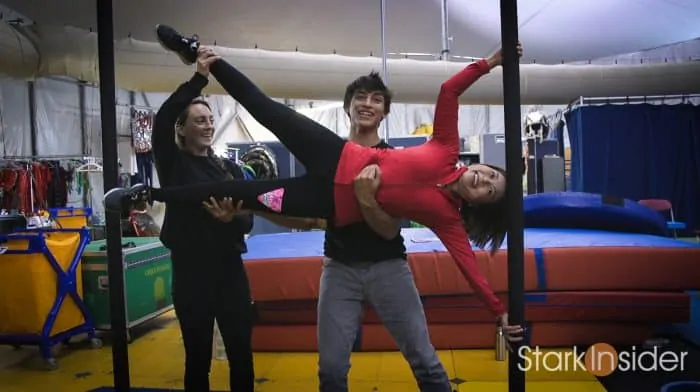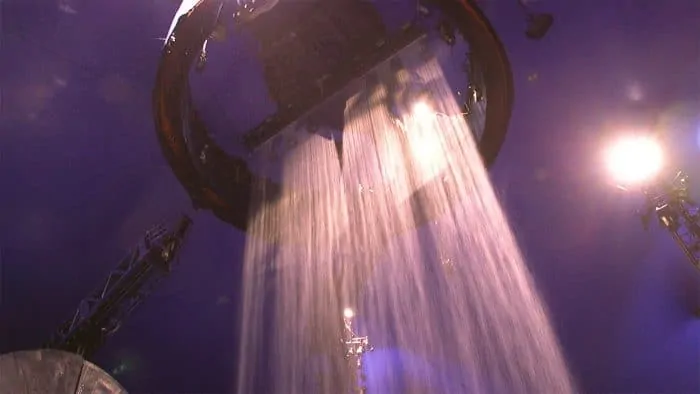 This time, however, things get a little bit surreal. Look for plenty of metaphors (nature), subtle nodes to modernity and "living embodiments of mythology." Yes, there are layers galore in Luzia — and it makes the experience perhaps even more special than past shows.
In the Stark Insider review of Luzia, we called the new show a "mind-bending dream".
Early reviews out of Denver seem quite positive for Luzia:
In the review by 303 Magazine, Lindsay Vandewart wrote, "Cirque du Soleil may very well have topped its own consistently outstanding reputation for delivering the world's best circus show with LUZIA."
She noted the opening night performance was greeted by a standing ovation.
Backstage at Luzia by Cirque du Soleil:
You can check out the Stark Insider Luzia BTS video above. Watch as Loni Stark explores the backstage magic as only Cirque du Soleil can deliver.
Featured acts include:
Rain Curtain
Rising Red Dress
Hoop Diving
Chinese Pole
Adagio
Trapeze
Football Dance
Clown in Rain
Masts and Poles
Swing 360
Straps
Oasis
Juggling
Contortion
Swing to Swing
Plus, in this video we've included bonus footage from the U.S Premiere of Luzia in San Francisco.
LUZIA by Cirque du Soleil Episode Guide:

1:15 – The Big Top aerial view
1:32 – Luzia story explained (Francis Jalbert) and rehearsals
2:10 – Meaning of the word "Luzia"
2:19 – The Rain Curtain
2:45 – Straps (Benjamin Courtenay)
3:15 – Chinese Pole (Maya Kesselman and Dominic Cruz)
5:10 – Rising Red Dress (computer-controlled)
6:50 – U.S. Premiere in San Francisco (footage from opening night with Loni Stark)
Luzia by Cirque du Soleil plays Denver through July 9, 2017. The tour then continues through Chicago and Atlanta.