A mere 10 miles from touristy Branson, Missouri brings you to a distinctly different getaway…the roughhewn, upscale Big Cedar Lodge, tucked inside a remote 4,600-acre Shangri-la, developed by Bass Pro Shops founder Johnny Morris. What began as a modest fishing camp has morphed into a wilderness resort that features beautifully appointed accommodations ranging from private log cabins hidden amongst the trees to tastefully appointed suites at the lodge perched on a hill overlooking Table Rock Lake.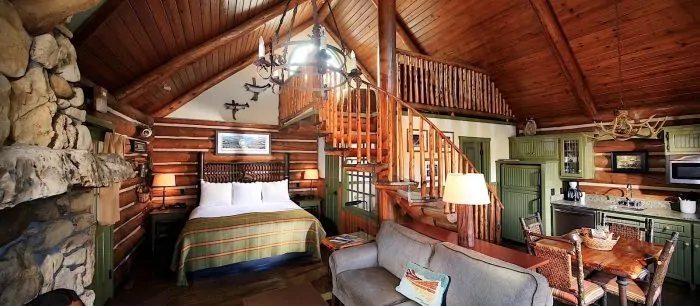 Lodgings include a range of amenities (depending on if you stay in the luxury lodge or a private cabin) such as whirlpool tubs, stone fireplaces, private decks with BBQ's, state-of-the-art fitness center and an exceptional 18,000 square foot spa, perfect for outdoor lovers who are allergic to roughing it.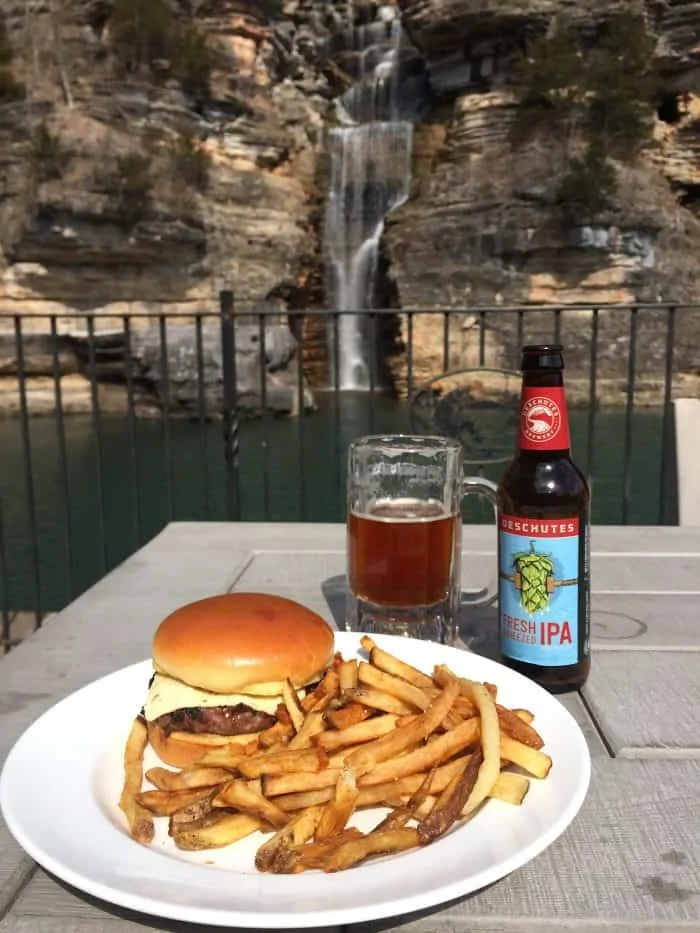 Dining options range from grabbing a local beer and bison-burger for alfresco dining at the lively Buffalo Bar to a romantic dinner at Osage Restaurant (think Buttermilk Fried Chicken or Grilled Rock Bridge Trout) where the gourmet food is paired with breathtaking Ozark Mountain views.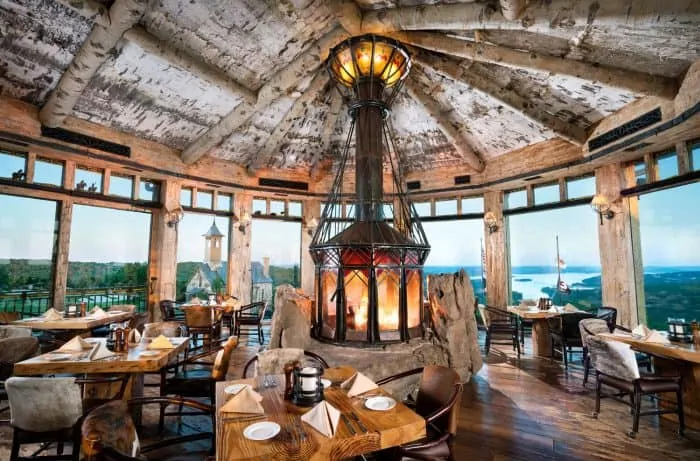 The resort, complete with Top of the Rock and Dogwood Canyon Nature Park, offers a seemingly endless array of activities including boating, horseback riding, fishing, golf, a handful of heated outdoor swimming pools, and a variety of trails for walking, biking, hiking or guided tram tours.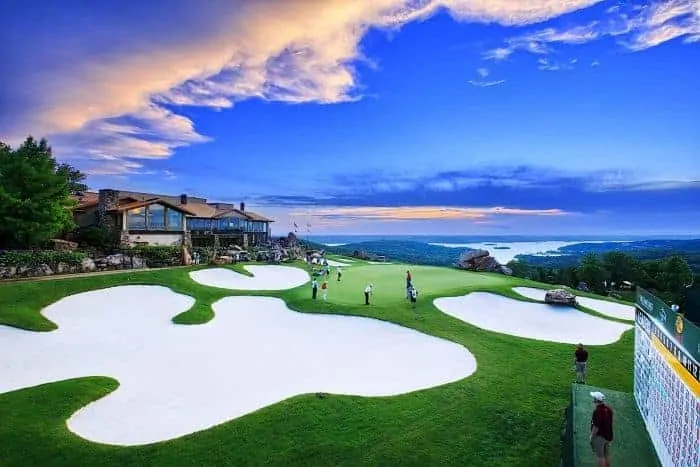 Calling all golfers: Johnny Morris, along with Jack Nicklaus, Tom Watson, and Arnold Palmer, spent almost a decade creating the legendary Top of the Rock, one of the most amazing golf experiences ever developed.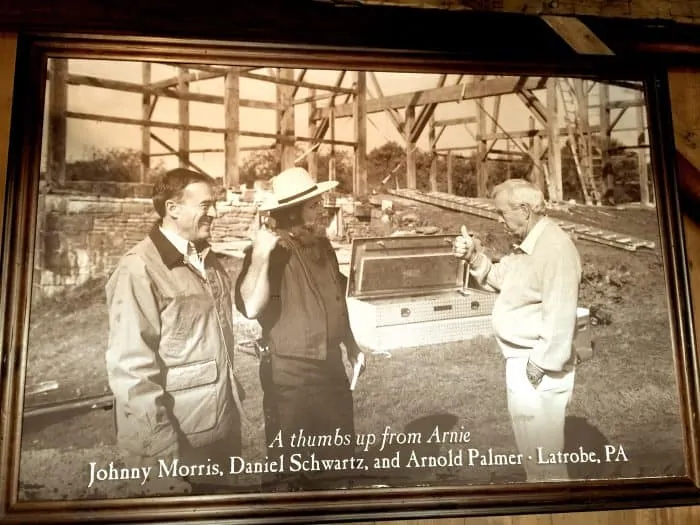 At the full-service marina you can rent boats, water-ski, jet ski, canoe, kayak, fish Table Rock Lake, ranked nationally for its numbers and sizes of bass and crappie, or learn how to fly-fishing, shooting, archery or bow fishing from one of their professional guides.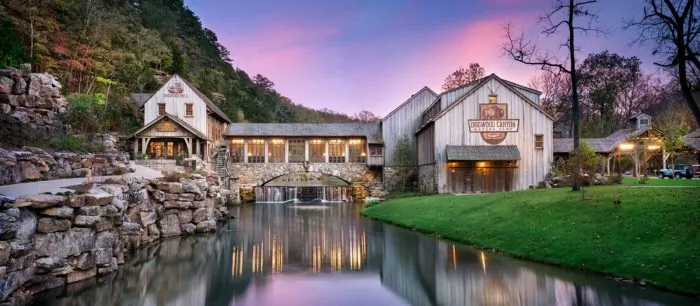 Check out the Ancient Ozarks History Museum, built by Johnny Morris, for an amazing collection of prehistoric animals such as a woolly mammoth, a saber tooth cat, and prehistoric cave bears. Follow the history of the Ozarks through artifacts, photos, and video that lived here over 12,000 years ago up through the Civil War era.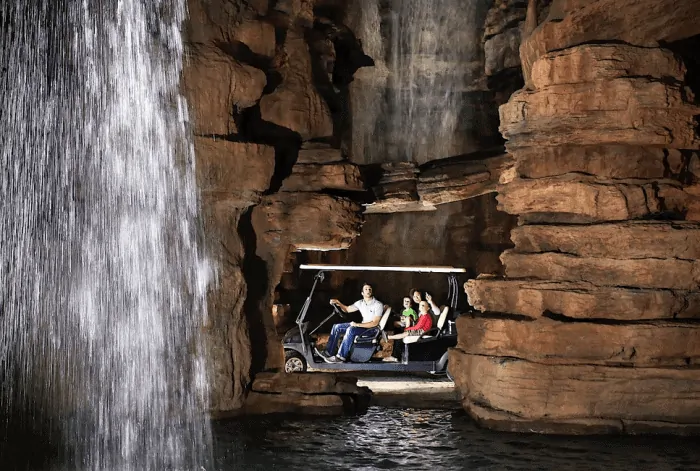 Take a mesmerizing cart ride through the Lost Canyon Cave, a stunning four-story cave with cascading waterfalls complete with a cave bar serving up favorite drinks!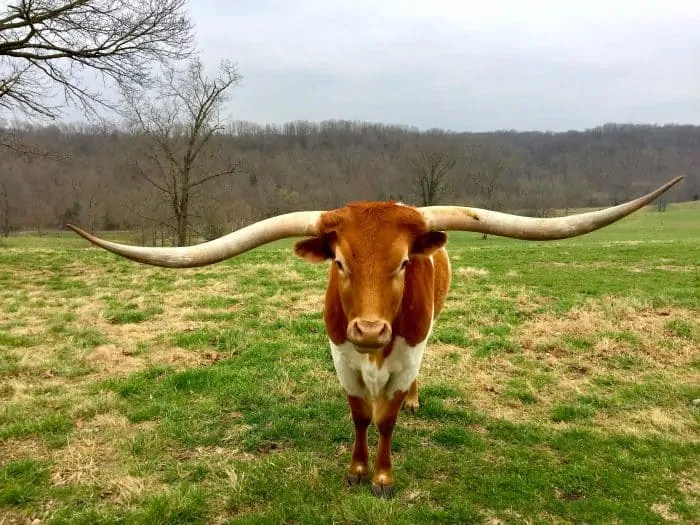 Discover Morris's 10,000-acre "backyard" aka Dogwood Canyon, on a two hour guided tram ride where you'll see tumbling waterfalls, trout-filled streams, Amish bridges, a grist mill, treehouse, as well as herds of bison, elk and Texas longhorns. Johnny opened this canyon to "Preserve, promote, and protect the natural environment of the canyon's wildlife and plant life."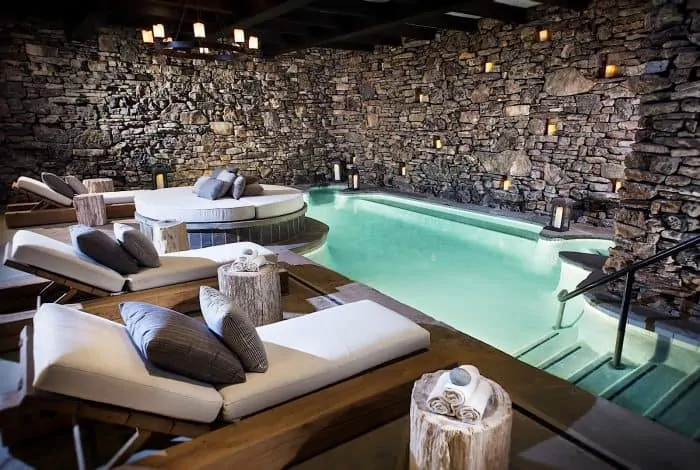 After an active day exploring, take advantage of Cedar Creek's Spa where you can soak in the grotto pool surrounded by candles dotting the rustic stone walls, or completely spoil yourself with their 3-hour Signature Package- a Swedish Massage, Nourishing Wrap & Body Polish which almost guarantees that you'll emerge ten years younger, or at least feel that way!