Light. And rain.
That's the idea behind Luzia, a stunning new touring production by Cirque du Soleil.
After stops in San Francisco and Seattle, the show along with the White Big Top hits the road once again. Look for Luzia next in Denver, Colorado where it will run for about a month beginning June 1, 2017.
Luzia, dubbed "a waking dream of Mexico," has been receiving glowing reviews: Luzia a mind-bending dream from Cirque du Soleil.
Loni Stark of Stark Insider had the opportunity to head backstage. Watch the video above as she learns what it takes to stage a production that features 44 performers from 15 different countries.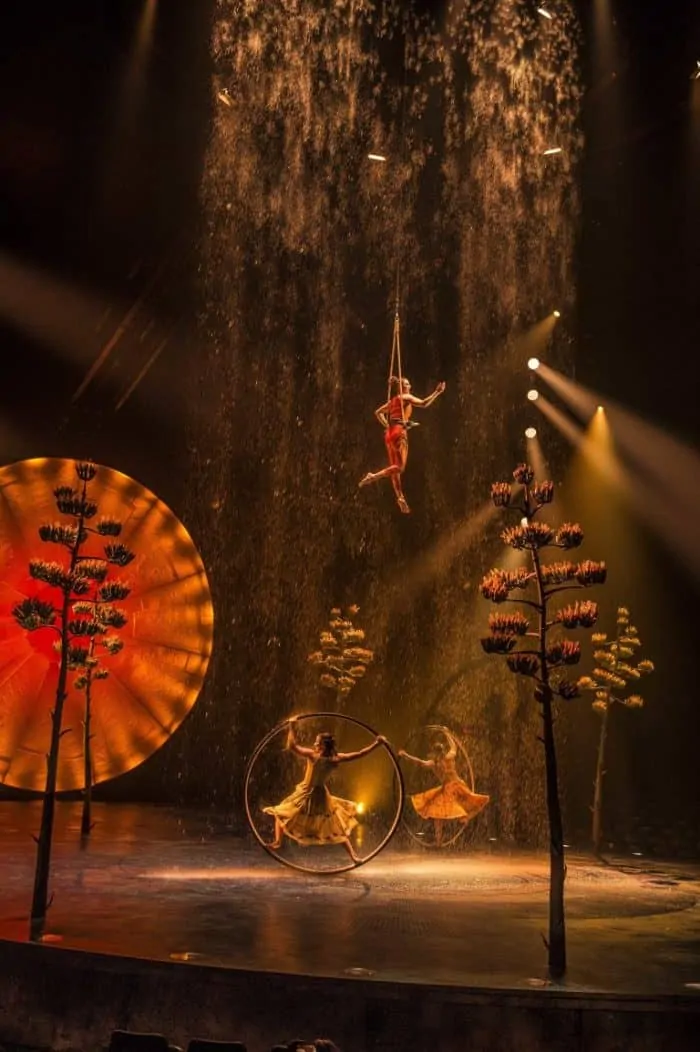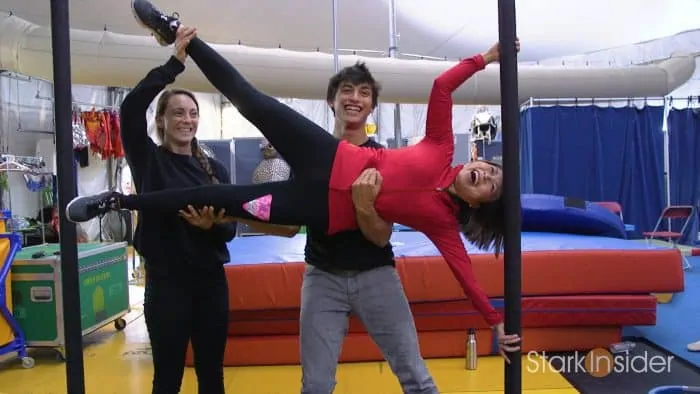 In the segment, Loni learns about the idea behind the show from Cirque's Francis Jalbert (Canada), gets an up-close look at the Straps from performer Benjamin Courtenay (Canada), and tries to "audition" as a Chinese Pole acrobat thanks to training from the wonderful team of Dominic Cruz and Maya Kesselman (USA) as seen in above photo.
WATCH: Backstage at LUZIA by Cirque du Soleil
Loni Stark of Stark Insider heads backstage at LUZIA.
Luzia opens in Denver on June 1, 2017 before heading to Chicago and Atlanta.