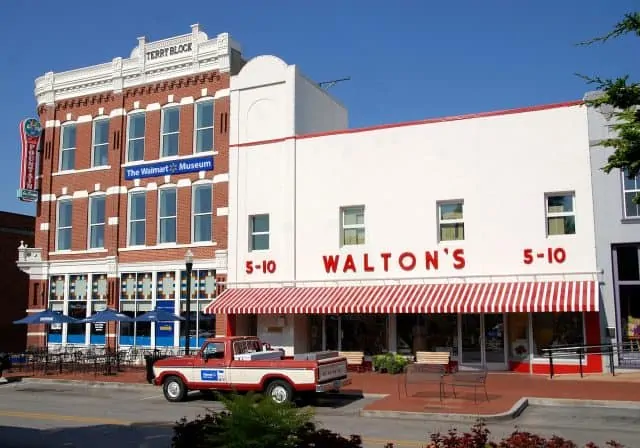 Bentonville's rep used to be a one-trick pony: being the birthplace of Walmart, the world's largest retailer. But over the past few years, it has morphed into one seriously cool city! Bentonville has patiently waited for you to come visit and discover their superb museums, abundant public art, hipster brew pubs, wine bars and coffee spots, an uber-cool boutique hotel, and some un-freaking-believable restaurants, while still holding on to its "aw-shucks" charm. So don't be rude. Go see for yourself. Here are a few of my favorite spots.
STAY – Surrounded by art
21c Museum Hotel Bentonville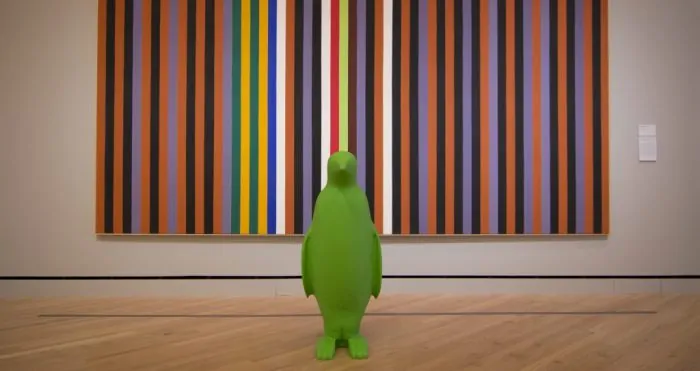 The epitome of hip, this property is part boutique hotel and part contemporary art museum (I kept flashing on the "My Sister, My Daughter" scene from Chinatown;) producing a sum total WOW effect.
Perfectly located within walking distance to all major sites, you'll also love returning to your oversized, comfy room filled with thoughtful touches such as unique works of art, plush robes, and Malin + Goetz bath amenities, plus many whimsical touches such as the rubber duckies in the shower, the oversized green penguins that appear in the strangest places and the 1962 coin covered Fleetwood caddy out front. They take their food seriously though so don't miss The Hive.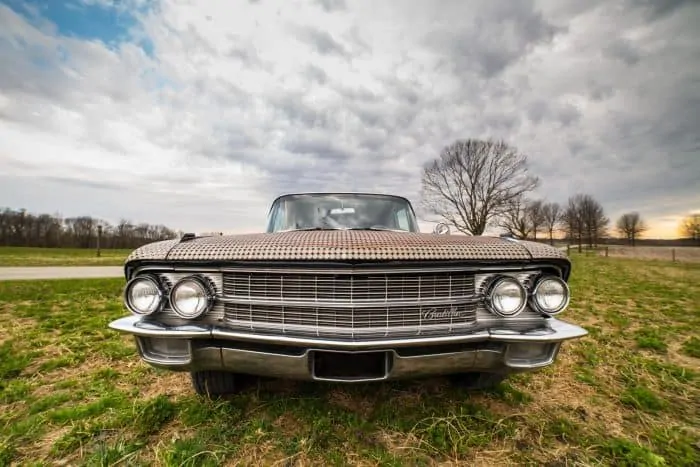 Inside Tip

Guided docent tours of the gallery are offered Weds and Friday evenings.
SEE – In awe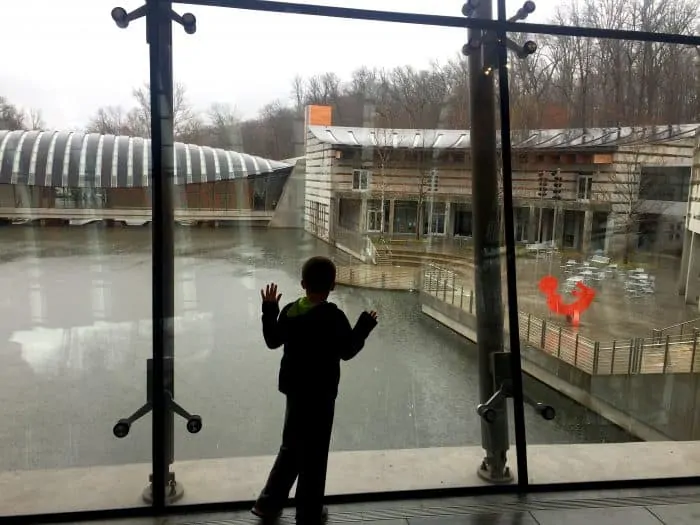 Crystal Bridges Museum of American Art
Even though I had seen many photos before my visit Crystal Bridges still blew my mind, partic that general admission is free, although there is a charge for special exhibits. A dream come true for Alice Walton, the youngest heir to the Walmart fortune, was to establish a world-class showcase in the Ozarks for her extensive American art collection.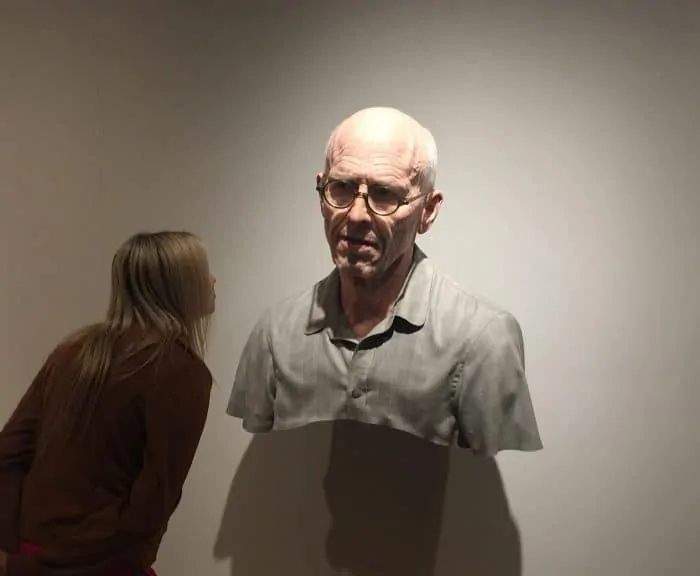 Sparing no expense (it was estimated by Forbes to cost $21 billion) she hired architect Moshe Safdie to design a museum that would celebrate art and nature simultaneously. Named after the gleaming copper bridges that transverse Crystal Springs, the 50,000 square foot museum is nestled in a sprawling 120 acres of land, so after taking in the artistic masterpieces can follow it up with a peaceful hike along one of five wooded trails.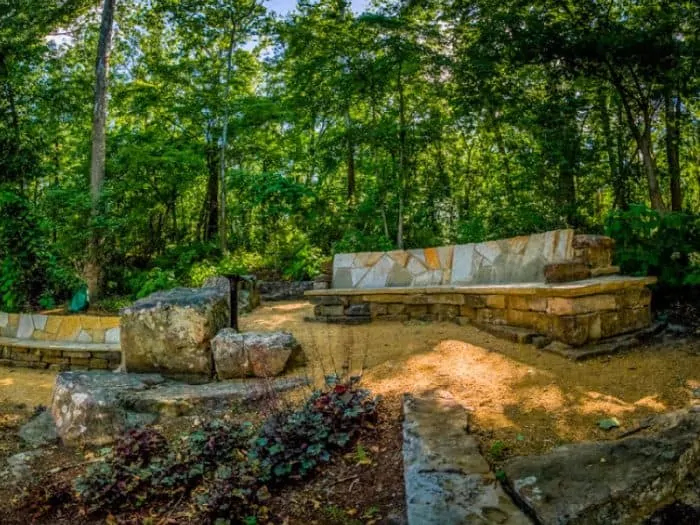 Inside Tip

Although tours of the of the museum's Bachman-Wilson House, considered one of the finest examples of Frank Lloyd Wright's classic Usonian architecture, are also free, note that tickets are required and capacity is limited so best to reserve online before your visit to avoid disappointment.
Walmart Museum
Even though I had never been in a Walmart I was fascinated by the interactive experiences and fabulous displays filled with original artifacts such as Sam's old office, and his 1979 red Ford pickup truck, and a variety of historic documents and photos which tell the story of how Sam Walton started with one small-town variety store and ended up an international retail giant, always staying true to his mission statement, "We save people money so they can live better."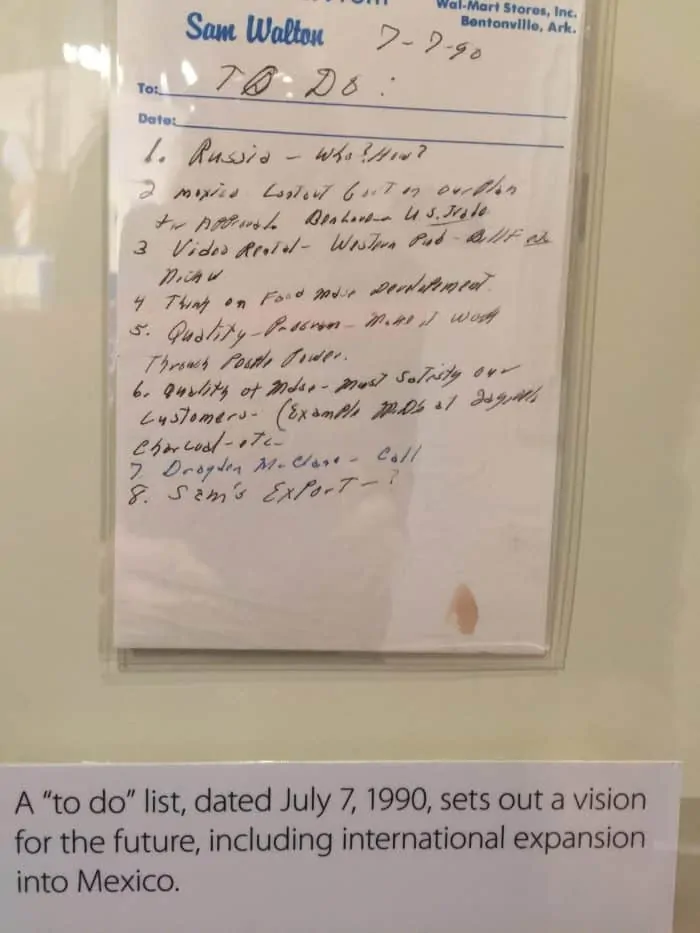 One exhibit shows some amusing reasons why items have been returned, such as the tennis racket that "wouldn't serve right!" Another features Mr. Sam receiving the Presidential Medal of Freedom in 1992 in Bentonville.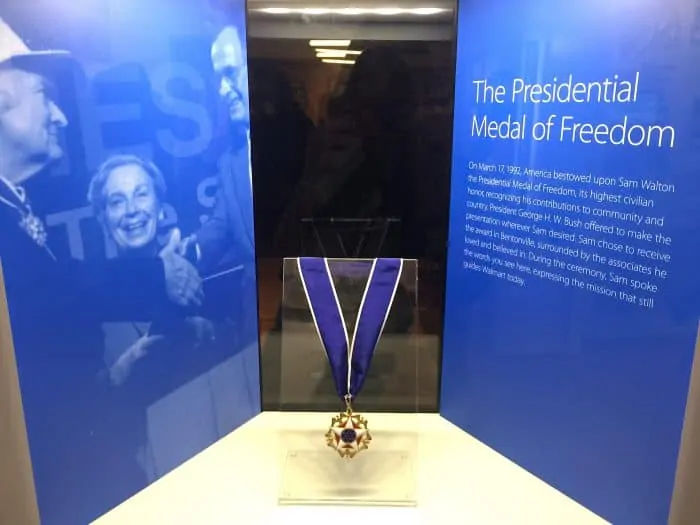 Inside Tip

Pop over to the old-timey, Spark Cafe Soda Fountain for an egg cream, float, or a scoop of rich and creamy Yarnell's ice cream. Sam's favorite flavor was butter pecan but you need to at least sample their Spark Cream, custom-made in the Walmart colors of blue and yellow.
Museum of Native American History
This hidden gem, which houses one of the most comprehensive collections of Native American artifacts in the South, should not be missed! Once you enter, you're greeted by an Ice Age Woolly Mammoth, and thus begins a mesmerizing 14,000 year "Walk Through America's Past," where you'll learn what life was like for America's first inhabitants.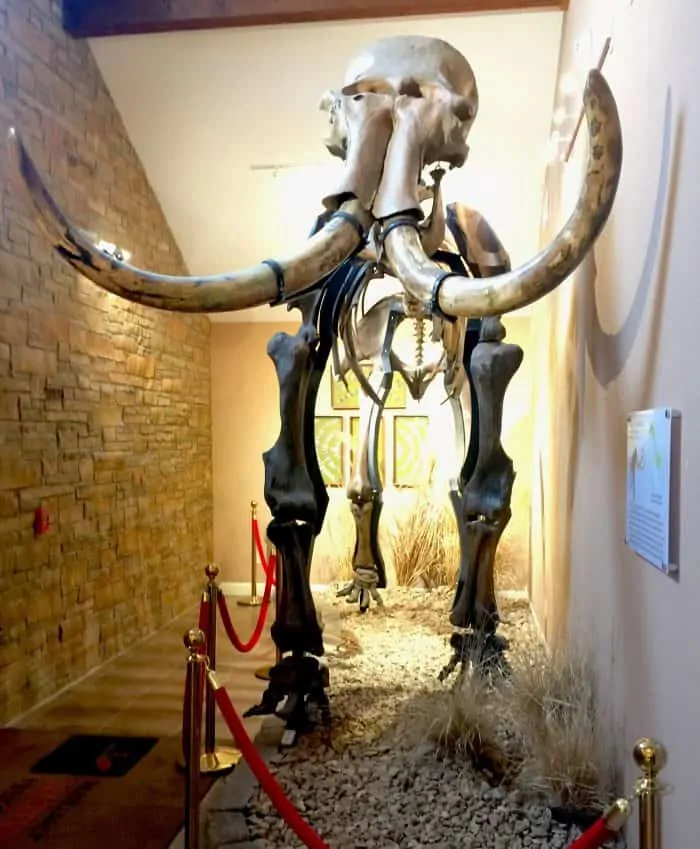 The exhibits are clearly and succinctly marked, the informative audio tour is complimentary (as is the museum) and the huge variety of Native American artifacts that include colorful ceremonial headdresses, artistic effigy vessels, leather clothing, pottery, baskets, woven rugs, and weapons are definitely Smithsonian level. If you have any questions the friendly, informative staff is eager to help.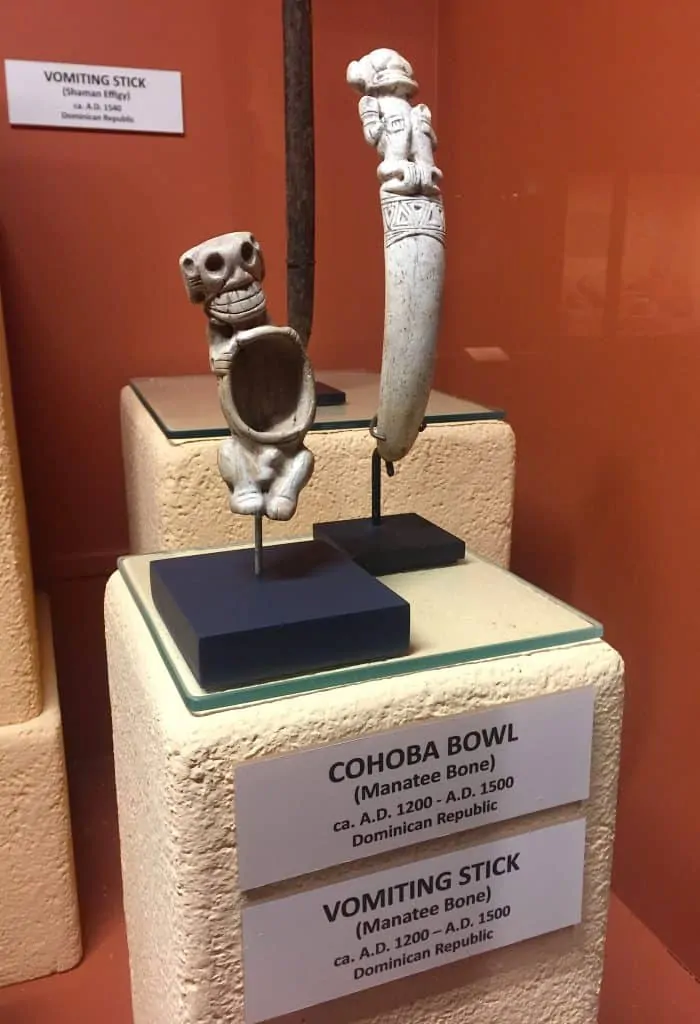 Inside Tip

Next month The Museum of Native American History presents the debut of the Native American Cultural Symposium and Outdoor Film Series, June 2-4, 2017. Special events run the gamut from a presentation by Joseph Marshall III, the celebrated Rosebud Lakota author of "The Journey of Crazy Horse: The Lakota History", to a Prairie to Table meal with Chef Justus Moll of River Grille Steakhouse, featuring grilled chicken, bison fry bread, three sisters succotash, sweet potato hash and more.
 
EAT – High South Cuisine
There's a wide range of ethnic restaurants and food trucks in town but what you really want to try here is the High South Cuisine that can be likened to dressing up local Ozark ingredients in their Sunday best. This results in some delectable dishes such as bacon jam, black apple butter, Ozark leg of lamb stuffed with black walnut sausage, pickled shitake mushrooms, and Arkansas Catfish Pastrami.
The Hive
A primo example of H.S.C. can be found at The Hive at the 21C Museum Hotel, under the capable helm of executive chef and Arkansas native Matthew McClure, who was a James Beard award semifinalist for Best Chef: South. The Hive shines with its elevated rendition of locally sourced Arkansas country fare-even down to McClure's Hive Burger, which is topped with homemade pimento cheese, tomato jam, and brined pickles.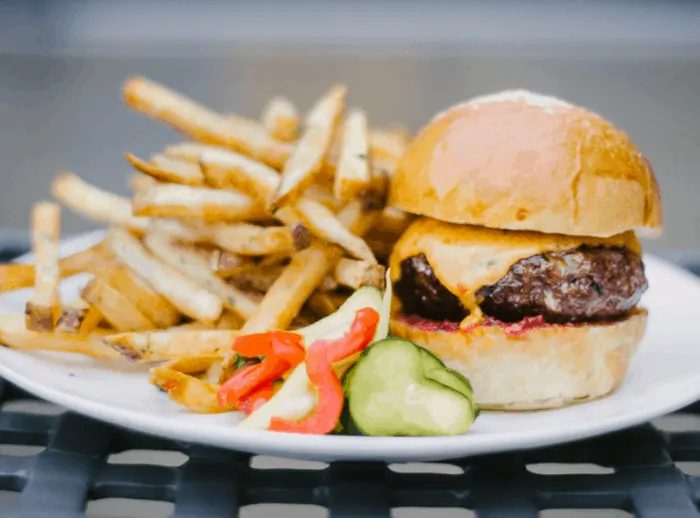 Inside Tip

You can also enjoy the above burger paired with a seasonally rotating, creative cocktail at the lively bar + lounge!
The Preacher's Son
For a meal that truly feeds the body and soul, The Preacher's Son fits the bill. Not only were Executive Chef Matthew Cooper's father and grandfather both Methodist ministers in Arkansas, but this stunning restaurant is located in a dramatically restored, 100-year-old, Gothic- style church, now filled with cathedral ceilings bathed in buttery tones, sunlight streaming in through art-glass windows, pew-like bench seating and a bell installation in the original bell tower.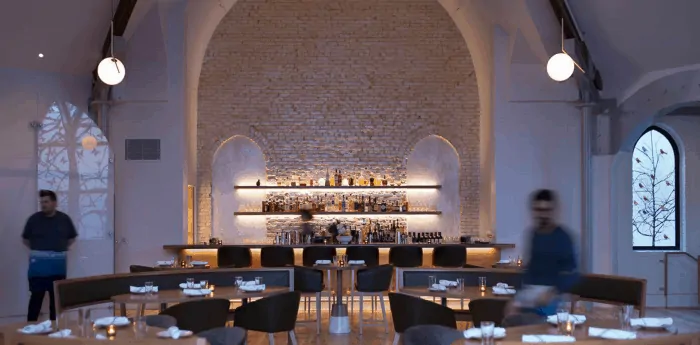 The rustic American menu, which focuses on sustainability and the local food movement, also happens to be gluten-free because Chef Cooper has a celiac condition. After trying the flavorful shaved Brussel sprout and Gorgonzola salad with local honey, the heirloom carrot gnocchi and the tender as a baby's butt pork shank with pickled fennel, I could easily convert to gluten-free!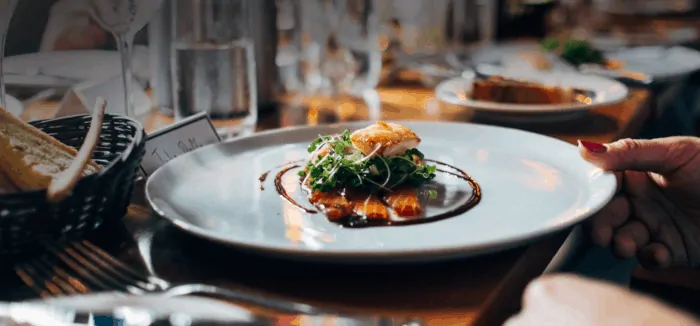 Inside tip

Now this tip really needs to stay in "the vault" since secrecy is part of its charm…and that is the Speakeasy hidden in the church cellar. Enter through the "Coat Room" and head downstairs to an intimate, candle-lit room, perfect for after dinner drinks while nestling in one of the leather booths.