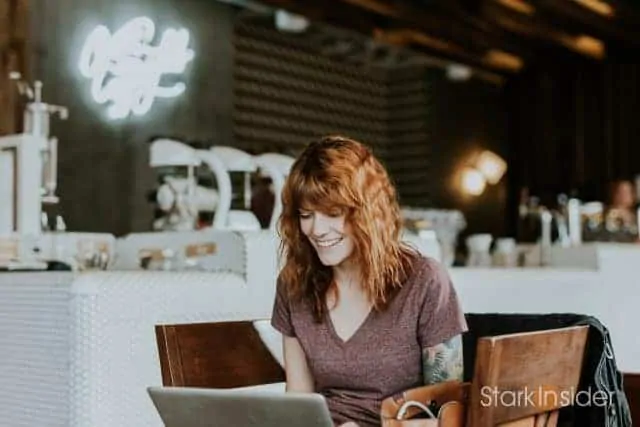 Guest post by Jessica Oaks.
Starting your own business and being your own boss can be highly alluring to anyone with a keen entrepreneurial spirit. The freedom to run the show as you please and control your success is appealing and exciting to think about.
Although there isn't a textbook way of how to start your own gig, there are some basic fundamentals that can lead you in the right direction. With careful planning and guidance, constant inspiration and strong work ethic, you can start your own self-mandated job.
Find a Support Network
Having support, both in terms of people and resources, when you start a new venture can make the process a lot easier and less stressful. You can go about doing this in different avenues. For instance, if you don't necessarily want to manage your own business idea, but want to be able to manage your own time schedule and work productivity, you can try working for an organization that allows you to do so. The rise of the "sharing economy," which includes companies like Lyft, Airbnb and Postmates has paved the way for people to manage their own assets as they choose and make a profit off of it. They benefit from the flexibility and the consumer benefits from the service or product. This is just one path of entrepreneurship you can take that'll get your feet wet in running your own business in a sense, but with a support network that helps facilitates the execution.
Then there's the alternative of starting from scratch and taking an original concept or idea and making it happen as a full-fledged business. Spread the word to all that you know about what you're trying to do. Create buzz and build a support network that includes financial investors and investors that'll provide emotional support throughout your journey. It'll help give you the momentum you need to get your business off the ground and running.
Learn and Continue to Learn
Something that sets someone with an entrepreneurial mindset apart from the rest is their innate self-driven discipline and determination. When you're trying to own your own business, begin by learning all there is to know about the space or industry you're about to enter. Do extensive research about the demographic you're about to tap, how you can go about doing just that and continually keep up with the business practices that will keep your company afloat, and not just afloat, but soaring. There are hundreds of resources out there, thanks to the advancement of technology and our increasing access to information via the internet.
Companies like Amway, a direct selling business, even provides the tools to help you successfully run your own operations. Amway offers in-depth education on the various health, beauty and nutrition products you will be selling, teaches you how to build an audience and sell products effectively. When you've begun to make significant profits, and reached certain milestones, Amway then gives you even more guidance in how to maintain good business. Running a business is a continual learning process that can be both challenging and rewarding.
Build a Foundation
Once you've figured out what kind of business you'd like to participate in or run yourself, it's important to build a solid foundation for it. Plan out every detail, like what your brand mission is, what financial goals you'd like to attain, how you will go about doing that and what overhead costs it'll take to execute. When you have a clear outline of what your vision is, the rest can follow in smooth fashion.
Practice Flexibility
While you're doing this all for the flexibility of doing what you want your way, you have to also practice flexibility in the fact that not everything will go as planned. Know that starting a new business isn't going to be cake and that there will be bumps and road blocks along the way. You'll learn to adapt out of sheer survival and every obstacle you face will be something you take into consideration and will better know how to handle the next time a similar scenario comes along.
Market Yourself
Will all the pieces in place, your business plan, your preparation, your proactive approach, and the right attitude, it's extremely important to market yourself and what you're trying to do. Practice your elevator pitch and pitch relevant parties your idea so they can jump on the bandwagon. When you believe in yourself, others will too. Use your social networks, create a website landing page if it's fitting for your line of work and continue to build interest in every channel. Keep up the positive workflow by using stamina and constantly updating information on your social networks and site to stay relevant and appear relevant to your consumer base.
These fundamentals to starting your own gig are crucial and effective when it comes to running a sound business. With a touch of entrepreneurial knack and drive, you can attain your goals, achieve the flexibility you've always wanted in a career and run your own shop just as you please.