Stark Insider indie film review: The Long Excuse which recently screened at the San Francisco International Film Festival (SFFILM).
Writer-director Miwa Nishikawa's thoughtfully woven film is a reflection on the challenges of marriage. Nishikawa's previous films gave us characters operating in a world of dubious ethics or no ethics at all – Sway, Dear Doctor, and Dreams for Sale. This time we have a husband and author whose every move seems calculated to produce maximum media attention, and we watch him for any signs of life.
Sachio Kinugasa (Masahiro Motoki) is an author living on the fumes of his 15 minutes of literary fame. As the film opens, we see him sitting at home while his wife Natsuko (Eri Fukatsu) cuts his hair with patient affection and skill. Petulance is etched in his facial expression. His remarks to Natsuko could draw blood if she let them. Right away we do not like him.
Later on, television news reveals that his wife Natsuko and her best friend Yukio have died in a bus crash on an icy road. Kinugasa is a study in self-absorption as he tries to answer the police official's gentle questions after the fatal crash. What was your wife wearing (a few hours ago)? Sachio has no memory.
In contrast Yukio's husband, Yoichi Omiya (played by Pistol Takehara), is in torment. During the press conference announcing results of the inquiry into the bus accident, Omiya interrupts with a howl of grief. The loss of his wife has devastated him. No official explanation will bring her back.
Over time and with reluctance Sachio responds to Yoichi's overtures of friendship. To assist his new friend, Sachio agrees to look after his two children during the day. After all, Yoichi is a long-haul trucker and has to be away from home for days at a time. So gradually, culture shock showing, Sachio spends more and more time with Shinpei (Kenshin Fujita) and Akari (Tamaki Shiratori). The contrast between Sachio's empty pristine residence and the cozy confusion of the Omiya apartment is quite noticeable. Long shots outside the building show the long narrow boxes of apartments in block after block. Inside the Omiya apartment, emotions develop, grow, change as the children learn to trust Sachio and absorb the parameters of their new lives.
For Nishikawa there are no quick and convenient answers.
In a recent interview, director Nishikawa said she wrote The Long Excuse "in contemplation of the emotional aftermath of the March 2011 earthquake catastrophe." It's about picking up the pieces and processing grief (Yoichi), versus living in the past or refusing to acknowledge loss (Sachio).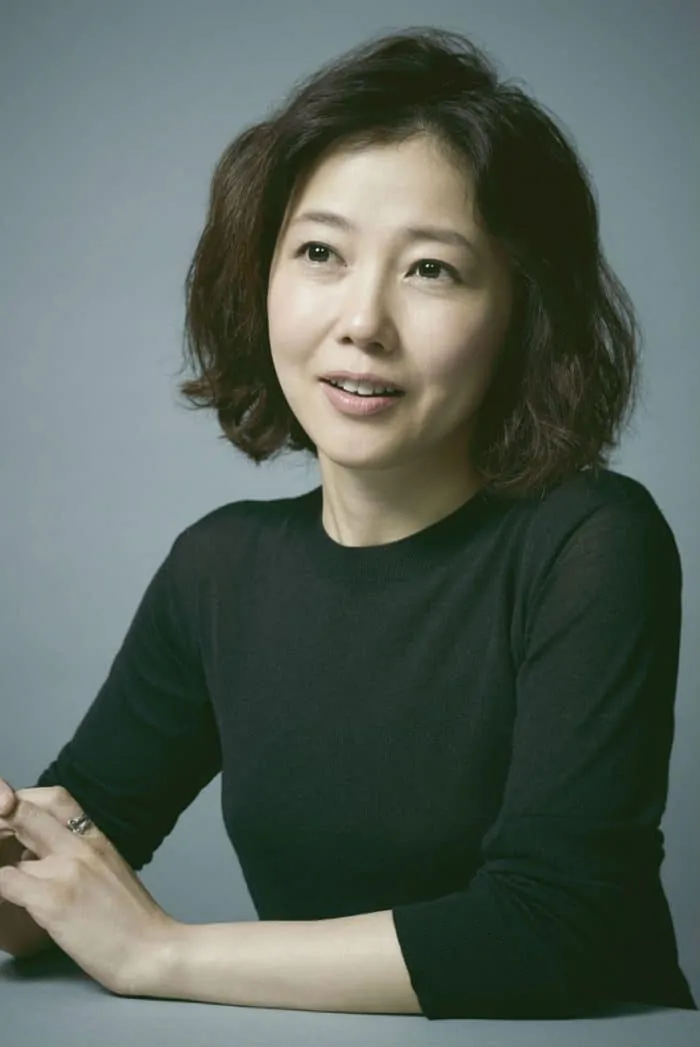 The director effectively cuts from one type of mourning – self-centered and exploitative – to another – aching with loss and unable to move forward. The children are caught in the middle. And we watch with fascination to see whether Sachio will allow himself to experience the emotions of grief and loss. Initially it is only his guilt which jumps out from time to time, when he has been drinking or when someone challenges the sincerity of his carefully arranged speeches – an outburst in front of the media, or a sudden fight at a cherry blossom viewing party with others from the world of literature.
For Nishikawa there are no quick and convenient answers. What the director gives us is authentic portraits of loss and healing, for those who have the courage to move forward, along with wonderful details of how people live and cope. The cinematography of Yutaka Yamazaki provides metaphoric images of the seasons changing over the course of a year. This is a thoughtful film contrasting values and reflections in the face of sudden loss, with subtle humor characterizing the human condition.