Theater news of interest for those in and around the San Francisco Bay Area.
Magic Theatre today took the wraps off its 2017-18 season, and it's looking like another humdinger. See below for full list and details.
The season, which kicks off in the fall features three (!) world premieres and at least one "surprise production."
"The playwrights of our coming season are united in their unmistakable voices and unforgettable theatrical styles," says Artistic Director, Loretta Greco. "Each is wrestling with the power of time; the way our humanity endures and transforms through a passage of generations. How do we respect the past and yet still transcend it? Is there a way to have a measurable impact on an evolving world? What can we do in the here and now to connect with others? Magic will continue to be a place where we can sit together and struggle with the big questions, and I look forward to welcoming you."
Barbara Hammond's The Eva Trilogy kicks off the 2017-18 season at Magic. Directed by Loretta Greco.
Reel to Reel, written and directed by John Kolvenbach takes the winter slot.
TBA for Spring 2018.
Closing the season is Jessica Hagedorn's The Gangster of Love, another world premiere. Also directed by Loretta Greco.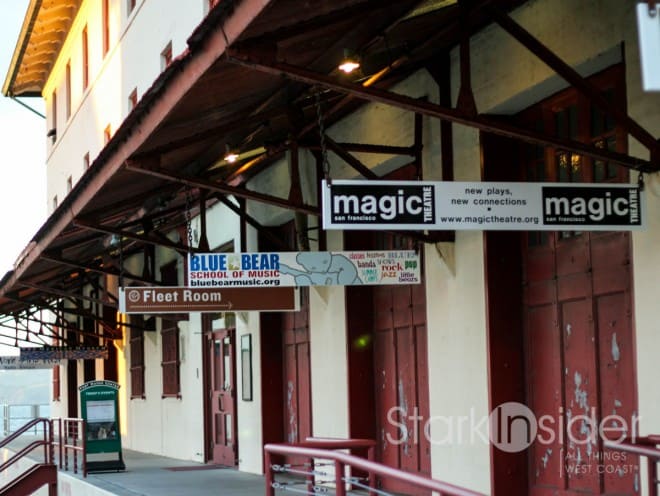 MAGIC THEATRE:
2017/18 Season

THE EVA TRILOGY

World Premiere
By Barbara Hammond
Directed by Loretta Greco
Fall 2017

Barbara Hammond's THE EVA TRILOGY is a lyrical Irish epic spanning thirty years over the course of three plays: EDEN, ENTER THE ROAR, and NO COAST ROAD. In Hammond's trilogy, an Irish expat named Eva returns home from her rebellious life in Paris and makes an irreparable choice when her ailing mother's fate is placed in her hands. Her decision becomes legendary within her community and proceeds to haunt her through the rest of her life. Each play in the trilogy champions its own theatrical landscape, reflecting the tremendous range of Hammond's writing and the evolving state of her subject. Magic will be the first theatre to take on all three parts in a single production. Julia McNeal (FRED'S DINER, A LIE OF THE MIND) will star as Eva.

REEL TO REEL

World Premiere
Written and Directed by John Kolvenbach
Winter 2017

John Kolvenbach (SISTER PLAY, MRS. WHITNEY, GOLDFISH) returns to Magic to direct the World Premiere of his own REEL TO REEL. Fascinated by the relationship between sound and memory, Kolvenbach has written the story of a fifty-five-year marriage as told through the mundane sentiments of recorded conversations, arguments, and household noises. What emerges is a collage of love, aging, and death captured on audio tape. Will Marchetti (of Magic's original FOOL FOR LOVE) will lead the cast.

SURPISE PRODUCTION

To Be Announced
Spring 2018

THE GANGSTER OF LOVE

World Premiere
By Jessica Hagedorn
Directed by Loretta Greco
Summer 2018
Founded in 1967, Magic Theatre is located at the Fort Mason Center in San Francisco and is known for its intimate thrust stage and strong pedigree of actors (Sean Penn, Sam Shephard, Danny Glover, Peter Coyote, Ed Harris and Woody Harrelson to name but a few).
As always, be sure to drop in to Stark Insider every now and then for the latest reviews and news. Subscribe to the Stark Insider YouTube channel to automatically receive email notifications when new videos are published.
Let the show begin…!
With Clinton Stark in San Francisco.