Art is a bridge. In this Stark Insider video, The Art of Bradford Brenner, Loni Stark heads to Healdsburg, California to discover the art of an impressionist painter everyone is talking about.
Bradford Brenner. Chances are if you live in Healdsburg you know the name. Very well.
I first met the gregarious artist while window shopping around the charming town square — located in Northern California — when "it" caught my eye. A beautiful painting. Pinks. Flowers. Not necessarily two of my favorite things. Yet, after a tasty espresso, some spirited conversation, and laughs, I found myself departing B2 Art Gallery with my first Bradford Brenner oil painting. There was just something intriguing about his work. To this day, I still take time to stare it down when I walk past my dining room. Turns out I'm not alone. Art collectors have taken notice, and you can find his artwork in the most expected and unexpected of places.
Art is a bridge to whoever paints the painting, and whoever's looking at it.
Forget about the idea of the artist as a stereotypical introvert. This once-aspiring rock-n-roller loves to stroll the town, popping in from shop to shop to say hello, hug a friend or acquaintance, and generally spread good cheer. It's near impossible to live the Healdsburg area and not know about Bradford and his famed figurative characters and impressionist imagery.
"I'm not thinking about where it's going to go or who's going to enjoy it. I know that whatever I do a percentage of the population, however tiny that might be, will connect with it," he says. "And I can do something completely different, chasing what I think, erroneously, is the market and a tiny percentage of those people out there will connect with that. But it won't be as enjoyable for me. And it won't feel true."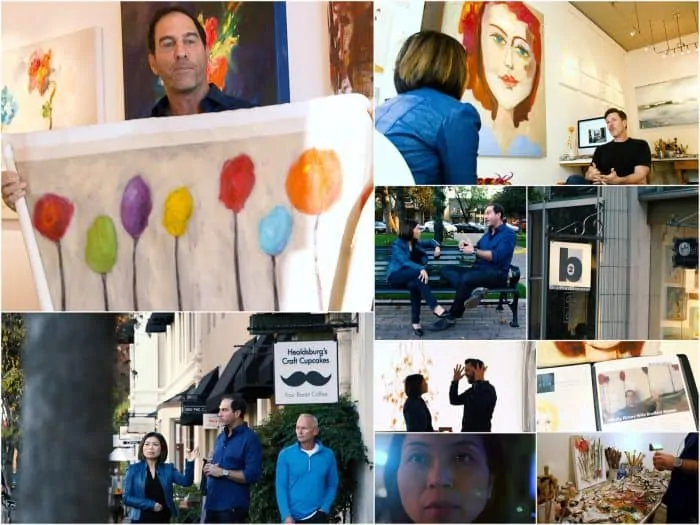 You'll find his paintings not only here on the walls of local businesses, but across homes in California and the country. After calling Healdsburg home for just 6 years thanks to an opportunity afforded by gallery owner Janet A. Howell, the (very tall) artist's modern and cozy studio has quickly become not only a social hot spot for those interested in pops of color and whimsical expressions, but also a friendly place to discuss the deeper meaning behind his pieces.
IN PHOTOS: Oil paintings by Bradford Brenner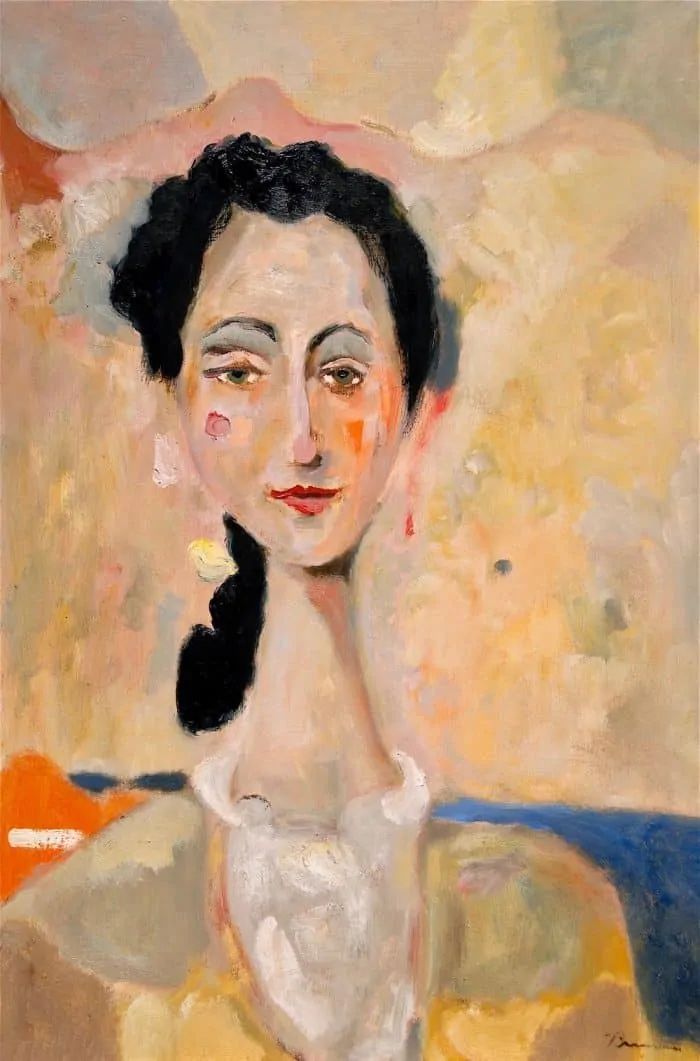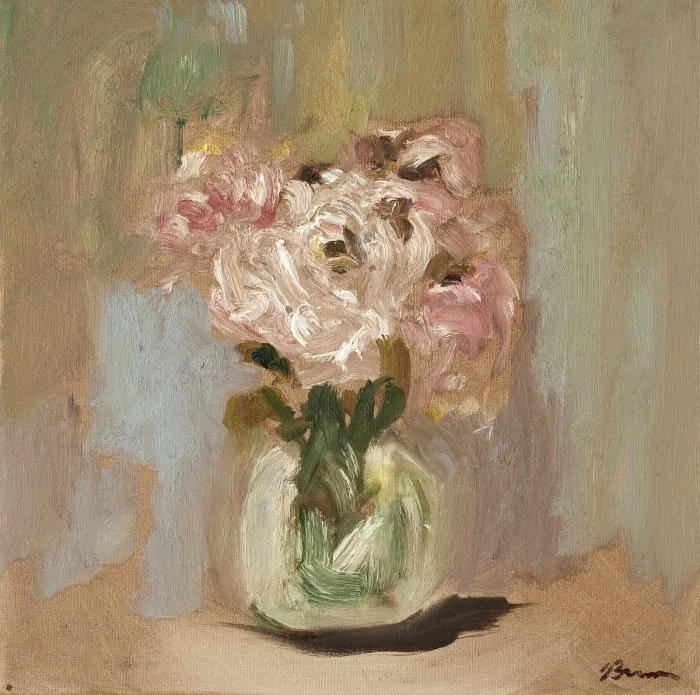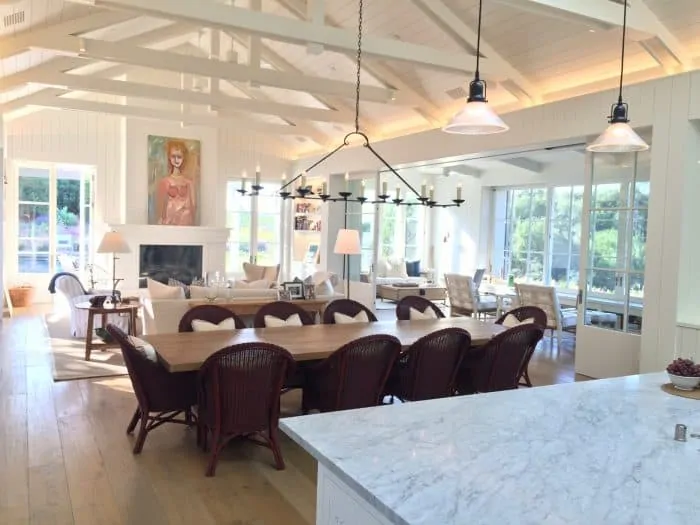 Chalkboard executive chef Shane McAnelly notes that having Bradford Brenner's works adorn the expansive restaurant help give the place an "edge."
Fortunately, Bradford Brenner was more than willing to be featured in a Stark Insider video and ever so eager to show us around. When we headed up for the shoot it seemed as if the stars had aligned. Perfect weather. Perfect scenery. And, most important of all, perfect subject matter. You can watch the video above, and learn, for the first time, the three theories as to where he divines inspiration for all those female personalities seen in his paintings.
It's a struggle… and it's that struggle that gives it a depth of character.
You might wonder then: what about that brooding sense of melancholy pervading this particular video? I'll leave it to art collector Mark Inman to explain.
"That forlorn look kind of grabbed me," says Inman. "You can read a lot more into it then with other pieces I've seen."
WATCH: The Art of Bradford Brenner
The Art of Bradford Brenner


Artist: Bradford Brenner
Location: B2 Art Gallery, 101A  Plaza St.,Healdsburg, CA

A Stark Insider Original Short

"Art is a bridge to whoever paints the painting, and whoever's looking at it." Bradford Brenner is a true original. A prolific painter, his striking style, featuring figurative characters and surreal imagery, has made him one of the most-talked about artists in the country. His whimsical paintings can be found in homes across California and the United States, and inside many of the local businesses as seen in this short documentary by Clinton Stark. Shot on location in Healdsburg, California.

Watch as Loni Stark heads to Healdsburg, California to learn more about the artist that everyone in town knows and loves.

Featuring: Bradford Brenner, Mark Inman, Janet A. Howell, David Barnett, Shane McAnelly, and Jessica Parker
Shot on Location in Healdsburg, California including: B2 Art Gallery, J. Howell Fine Art, Brush Salon, Healdsburg Town Square, Chalkboard Restaurant, Persimmon Healdsburg, Seasons of the Vineyard Tasting Bar & Boutique, and at least one mystery location.
Directed by Clinton Stark / Narration by Loni Stark