Good news for those who enjoy the performing arts in Silicon Valley and, in particular, Cirque du Soleil!
San Jose. Congratulations. It's now your turn.
After a successful run in San Francisco, Cirque du Soleil's newest touring show has moved South down Highway 101 to the capital of Silicon Valley. And it's a real humdinger of a show (Stark Insider review).
Called Luzia, the new show is billed as a "waking dream of Mexico."
Luzia is Cirque's 38th original production since 1984, and the 17th presented under the Big Top.
Indeed, as you'd expect the new show features lavish costumes, expansive sets, heart-pounding sound effects and music, and, of course, stunning acrobatics.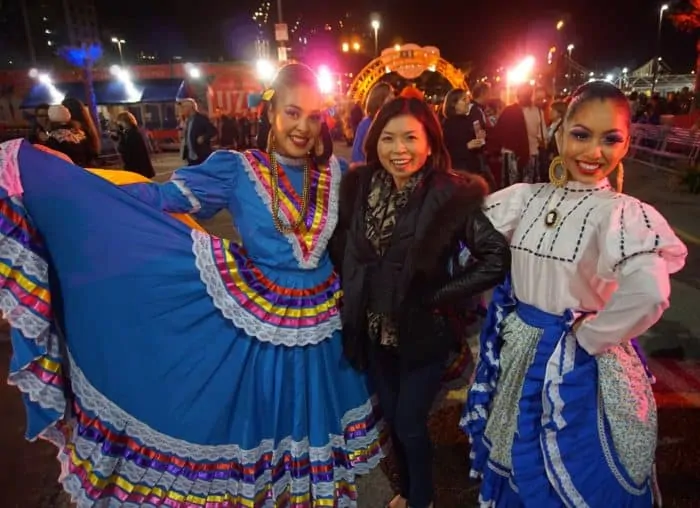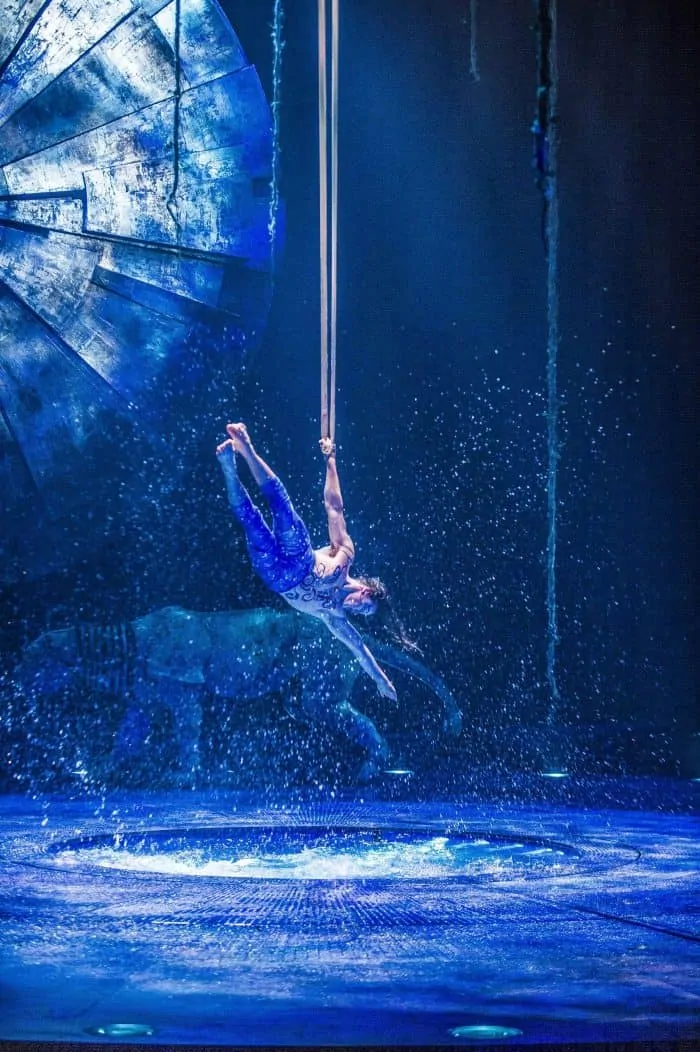 Also, look for an incredible indoor rain shower of epic proportion — this is the first time a show by Cirque du Soleil has employed a major water feature.
Fun Facts: LUZIA by Cirque du Soleil

The Big Top seats more than 2,600 people.
The entire site set-up takes 8 days. This includes installation of the Big Top, the entrance tent, the VIP tent and the rehearsal spaces.
The Big Top stands at 19 meters (62 feet) high and is 51 meters (167 feet) in diameter.
The 4 steel masts stand at 25 meters (82 feet) tall each.
550 pegs are required to hold the big top firmly to 48,500 square feet of asphalt.
The Big Top can withstand winds up to 120 km/h (75 mph).
The light-coloured canvas helps counter the effects of the sun, thereby reducing energy consumption and minimizing greenhouse gas emissions.

LUZIA

travels via 65 trailer trucks carrying close to 2,000 tons of equipment

Source: Cirque du Soleil
Loni Stark of Stark Insider visited the Big White Top and got the scoop on what goes on behind-the-scenes to produce a fantastical experience like Luzia. You can watch the BTS video below and also on the SI YouTube channel.
Luzia opens at the Taylor Street Bridge in San Jose on February 9, 2017 and runs for a limited engagement through March 19, 2017 (more information). Later in the year look for Luzia to make its way across the U.S. including stops in Seattle, Denver and Chicago.
WATCH: LUZIA by Cirque du Soleil – Behind the Scenes
LUZIA by Cirque du Soleil – A Waking Dream of Mexico. Enter a world of magic, hallucination, dreams and … light and rain. A backstage featurette including: the Rain Curtain, Rising Red Dress, Hoop Diving, the Chinese Pole, Adagio, Trapeze, Football Dance, Clown in Rain, Masts and Poles, Swing 360, Straps, Oasis, Juggling, Contortion, Swing to Swing.
With Loni Stark in San Francisco.