Every theater company (and symphony and ballet) seems to want to put on a good Christmas show. This results in the predictable November and December line-up of Christmas Carols, Messiahs, and Nutcrackers. Make no mistake—those are excellent works. But it's nice to see something different. One solution: a world premiere. (Marin Theater Company has gone that route.) San Francisco Playhouse took the opposite approach by staging the underdone musical She Loves Me. It really is a delightful show for the holidays. Catchy tunes? Check. Christmas tree? Check. Heartwarming romance? Check.
The story: Amalia Balash and Georg Nowack, both employees at Mr. Maraczek's perfume shop, are always fighting. They both have anonymous romantic pen pals, with whom they set up dates. When Georg realizes his "dear friend" is Amalia, he stands her up but later has a change of heart and begins courting her. She is torn between Georg and her mysterious letter-writer, until Georg finally reveals that they are one and the same. (If this plot sounds familiar to 90s movies watchers, yes, it is based on the same play as You've Got Mail.)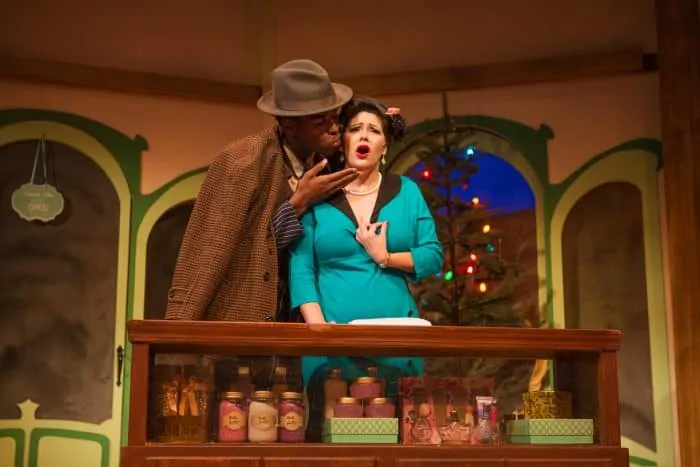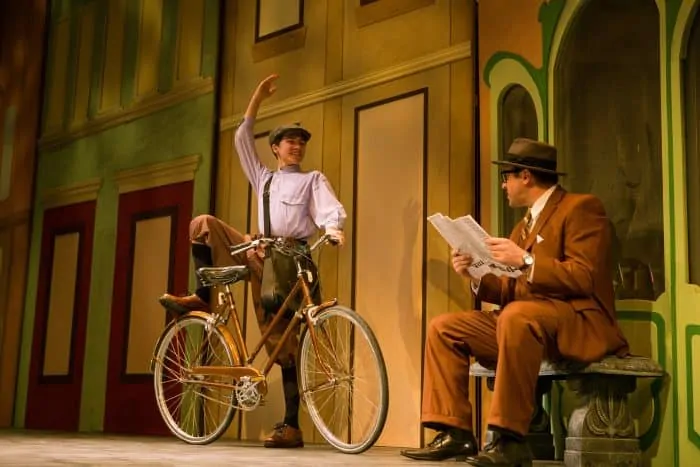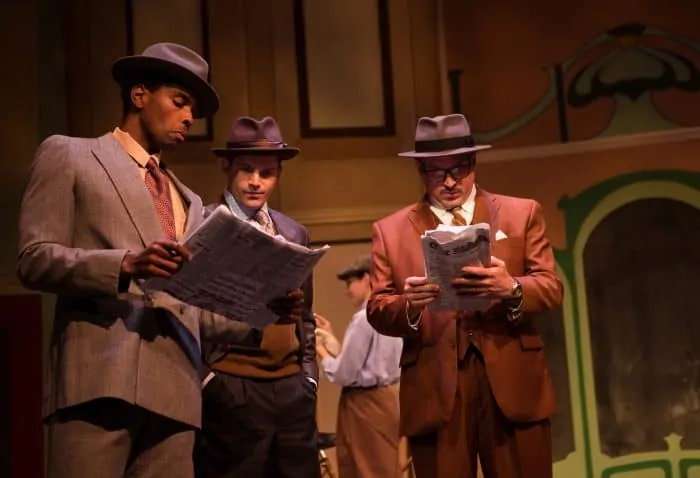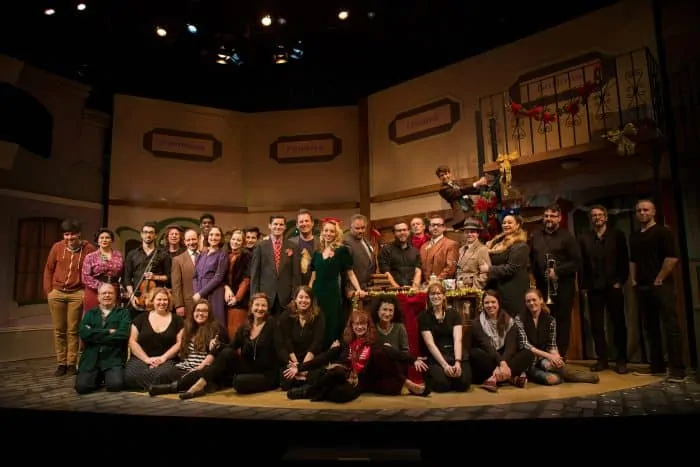 At San Francisco Playhouse, She Loves Me is as charming as can be. Lovely 30s storefronts and shops make up the set, and Abra Berman's whimsical period costumes complete the sense of place. The cast dances, sings, and acts with energy and impeccable comic timing. Monique Hafen sings Amalia with an edgy soprano and exaggerated gestures. As her nemesis-lover Georg, Jeffrey Brian Adams shows off a smooth voice and touching vulnerability. Nanci Zoppi's Ilona nearly steals the show with her breathlessly enthusiastic "Trip to the Library," and Rodney Earl Jackson Jr. makes an impressive exit with his jazzy singing and dancing in "Grand Knowing You." Nicholas J. Garland is endearingly awkward as the delivery boy Arpad. Michael Gene Sullivan lends the show its drop of seriousness as the wounded Mr. Maraczek, speak-singing a wistfully nostalgic "Days Gone By."
It's the right musical for the season, and it's the right cast and production for the musical.
The show itself deserves plenty of credit (and more productions than it gets, though perhaps the recent Broadway and London revivals will boost its popularity). Joe Masteroff's book is taut, Sheldon Harnick's lyrics are clever, and Jerry Bock's melodies are irresistible. "Twelve Days of Christmas"—a song full of resentment for people adult enough to do their shopping before the last minute—rings especially true this time of year. The score does lose some of its vibrancy in the reduced five-piece orchestration, especially as the placement of the band on three different balconies around the set sometimes makes the sound unbalanced. Still, the musicians play valiantly and support the singers well, led by the excellent keyboardist and music director David Aaron Brown.
Who knows when the next chance to see She Loves Me will be? Better take advantage of this one. It's the right musical for the season, and it's the right cast and production for the musical.
4/5
Photo credit: Jessica Palopoli