The word is out: Cirque is in town!
This week, under the White Big Top in San Francisco, a waking dream of  Mexico comes to life with new touring experience LUZIA.
On opening night, the tent was packed to the rafters as the world famous troupe showed why it reins supreme when it comes to combining the best of art, imagery, music, acrobatics, and stunning stages.
I was fortunate enough to be there, just near AT&T Park, with hundreds of my newfound friends.
We celebrated the evening, first by attempting to join in on some traditional Mexican dances, before heading inside where we were treated to wine, champagne, popcorn, and a treasure trove of interesting items on display — many for sale.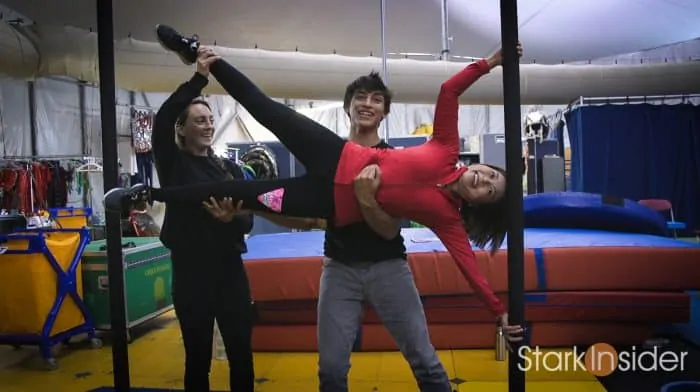 LUZIA — which features 44 performers from a variety of artistic backgrounds — is the first touring show by Cirque du Soleil to significantly use water. As you can see in the above video, it's used to glorious effect. Several acts involve stunning water flow. Performers fly through it. Earlier a clown is tricked by the waterfall in an entertaining bit. Like O in Las Vegas, the element of water adds a powerful dynamic to the artistry.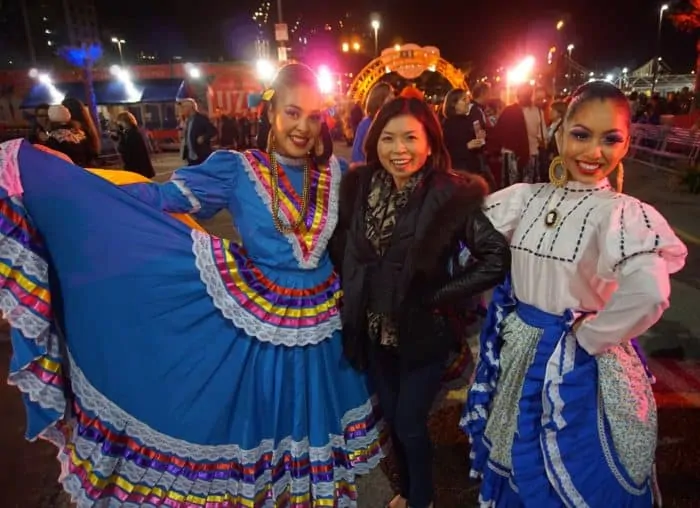 Stark Insider went behind the scenes to learn more about LUZIA. Be sure to subscribe to the SI YouTube Channel. You'll get automatically notified when we publish the video segment. We talk to several performers, discover the magic behind that incredibly (organic and seemingly alive!) flower dress, and even try to learn a few of the Cirque acrobatics. Needless to say: do not try this at home. Part of the magic of Cirque is that the team makes it all look so effortless. Not to mention beautiful.
For now, here's the scene that was at opening night of the U.S. premiere of LUZIA in San Francisco:
WATCH: U.S. Premiere of LUZIA by Cirque du Soleil