When most people think of Kansas they conjure up sheaths of wheat, the Wizard of Oz gang and, unfortunately, that's about it.
But I'm here to tell you that this poor lil' stepchild city is freaking fantastic! After a recent mini-vaca there, I was blown away by how nice the peeps are, the surprisingly sophisticated level of food and accommodations that I honestly did not expect to find here, and the wide range of cultural offerings that Wichita offers.
Here are just a few of my favorite picks:
If you're looking for an affordable splurge, check out the 1,600 square foot Rock Star Suite at the Ambassador Hotel, located in the impeccably renovated Union National Bank Building. Thoughtful in-suite comforts include sophisticated custom furnishings, a fireplace, dining room, bar, an oversized tile shower plus a soaking tub, plush robes and delectable room service provided by the hotel's Siena Tuscan Steakhouse Restaurant.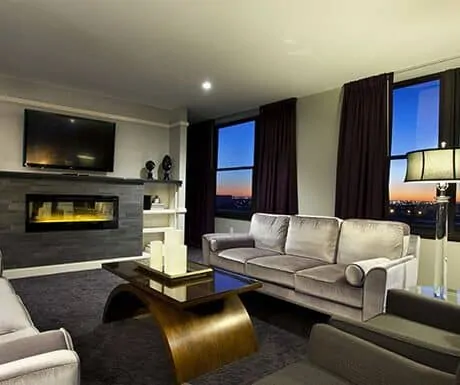 Insider Tip:

There is also a complimentary local shuttle to take you to the airport or anywhere in a 5-miles radius. However, in keeping with my Rock Star image, I preferred being driven around by Bobby, the outgoing owner of Triple B's Express, in his white stretch limo.
Who knew, other than Wichitans, that the city is a cultural Mecca offering unparalleled performances by the Wichita Symphony Orchestra, Wichita Grand Opera, and the Theater League which present B'way touring productions at Century II, where I saw a spirited presentation of Wicked. The renown, Musical Theater Wichita, now in its 45th season, proudly claims that almost every Broadway production features one of their alumni!
Insider tip:

There is also an almost endless roster of special events going on throughout the year. I was there during the "Stubbornly Independent" Tallgrass Film Festival, which has the same high-caliber of films as Sundance without the inflated ticket prices or mass of humanity jockeying for a seat. The five-day festival screens close to 200 films including features, docs and shorts from around the world. Many of the filmmakers I met said that this was by far the "most fun" film festival, and they should know!
Another "who knew" is that Wichita has 33 world-class museums to explore. Museums on the River, is a group of museums clustered along the scenic Arkansas River for easy-peasy viewing, comprised of Botanica, where you can stroll through 25 themed display gardens spread over nine acres, Exploration Place, Mid-America All-Indian Center, Old Cowtown Museum, a living history museum located off the Chisholm Trail where you'll experience life in an 1870's Midwestern cattle town and the Wichita Art Museum, home to a premiere collection of American art' including works by Winslow Homer, Georgia O'Keefe and Edward Hopper. When I went I was the only visitor there, so I had the rare opportunity of standing in silence, absorbing the colorful beauty of Dale Chihuly's "Persian Seaform Ceiling".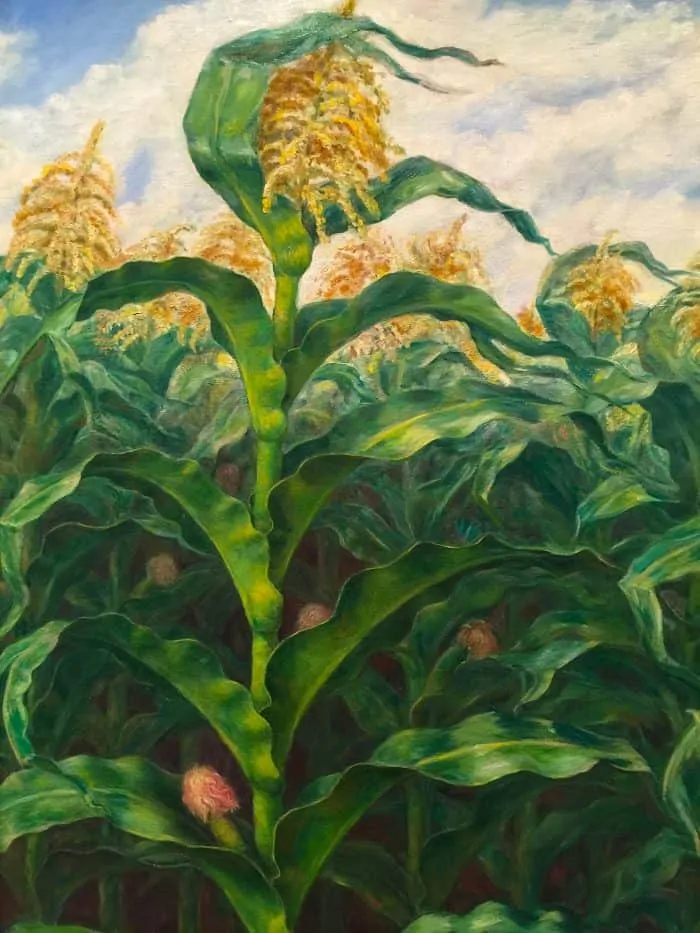 Insider Tip:

Oz fans can pay their respects at the eclectic Museum of World Treasures, filled with enumerable delights ranging from the Scarecrow's pitchfork from the film, a 4-ton slab of the Berlin Wall, and say hi to "Ivan", one of the most complete Tyrannosaurus rex in the worlds.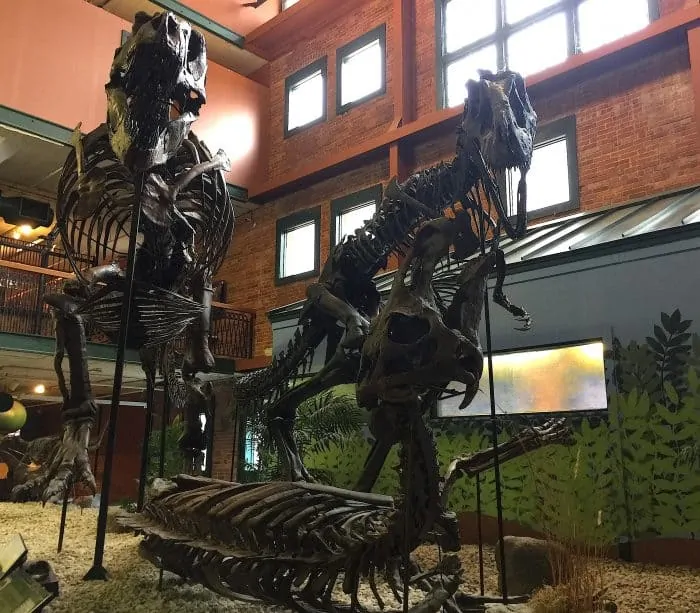 If the above inspires you to purchase a piece of art Wichita has about 30 galleries, many filled with original works by local artists. You can easily spend an afternoon shopping in historic Old Town District, where the converted red-bricked warehouses are filled with eclectic galleries, unique gift shops, brewpubs, coffee houses, cafes and restaurants creating a unique, cool vibe.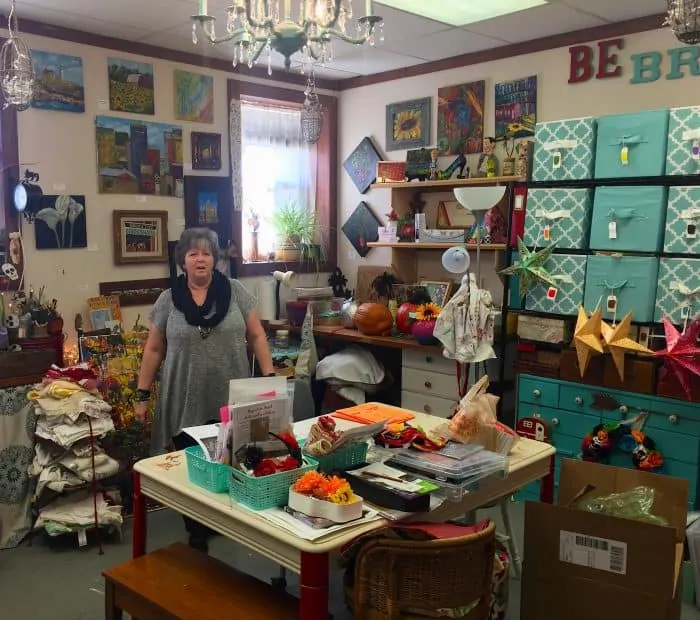 Don't miss the Tessera Fine Art Gallery, filled with working artist studios where you'll find affordable works by over 40 Kansas artists creating everything from steampunk sculptures to exquisite origami creations. If you need to pick up a gift, check out Lucinda's that's jammed with quirky items including hysterical Wichita t-shirts, gorgeous handmade jewelry, and, of course, a counter devoted to Wizard of Oz gifties.
Insider tip:

Their Final Friday art crawl (obviously, the last Friday of the month) a free after-hours event, is when art lovers (and partiers) gather at local galleries, museums, and eateries for the latest unveilings, live music, receptions, and a chance to meet-the-artist. Afterward, refuel at Oeno Wine Bar for tapas and a glass of vino or head over to Mort's Cigar Bar Martinis, with over 160 martinis and live music. No worries about where to park, simply hop on the free Q-line trolley.
Insider tip:

Wichita believes in taking art to the streets. Grab a copy of the Downtown Wichita Public Art Guide for three DIY walking tours filled with statues, fountains, and fascinating bronze sculptures, such as Georgia Gerber's Soda Fountain, that commemorates one of the nation's first sit-ins in 1958.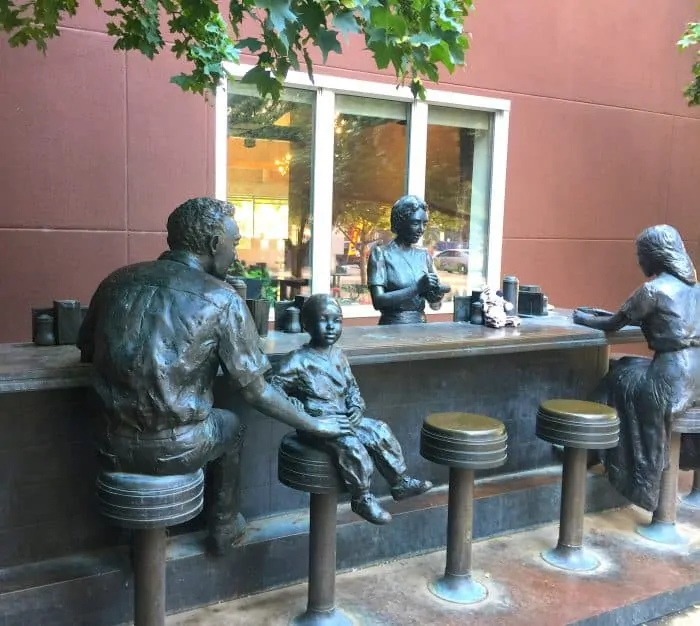 A not-to-be-missed sight is the iconic, 44-foot Keeper of the Plains steel sculpture found at the confluence of the Arkansas and the Little Arkansas Rivers magnificently framed by two bow & arrow inspired cable bridges.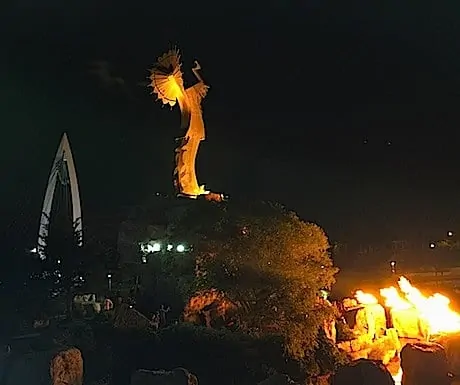 Insider tip:

The Keeper is even more awe-inspiring when viewed during the 15- minute "Ring of Fire" ceremony at 7pm during the fall and winter.
If you're at the "OK, this all sounds great but is the food any good?" point, would you believe that Livability.com listed Wichita as a "Top 10 Foodie City"? There are over 1,000 restaurants to choose from with virtually every nationality represented as well as local cuisine ranging from fast-food favorite, NuWay, which has been serving its crumbly loose hamburgers and homemade root beer since 1930 to many fine dining options such as AVI Seabar & Chophouse, the city's premier destination for freshly prepared Sterling Silver steaks and perfect for date night, although the couple next to me nearly came to blows over who got the last bite of Lobster, Spinach, and Artichoke Dip.
Bradley Fair is an open-air, specialty shopping district surrounded by colorful walking paths, fountains, and ponds. It's also home to some of the best restaurants in Wichita.
Bradley Fair is an open-air, specialty shopping district surrounded by colorful walking paths, fountains, and ponds. It's also home to some of the best restaurants in Wichita. For a fabulous day of food, I started with lunch at Bella Luna Café, featuring scrumptious salads and Mediterranean specialties. It has received numerous awards including "Best Greek Restaurant in Wichita" and it gets my vote for "Best Hummus Ever!"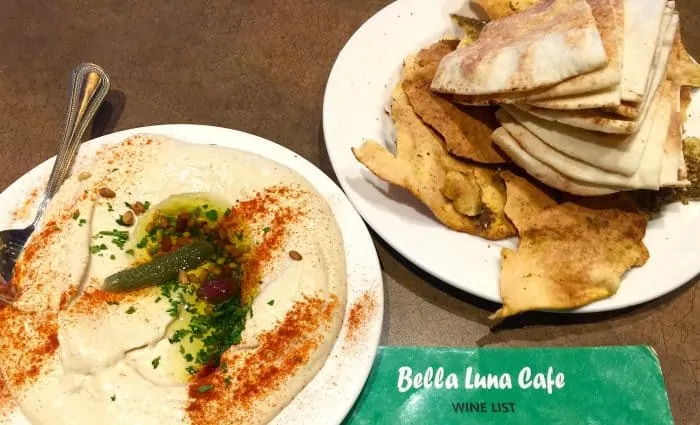 Following a full afternoon of power shopping, I had just enough time for some quality relaxing at the Healing Waters Spa where my talented masseur, Bobby, un-kinked all my sore back muscles left over from the previous day's flight. After a delightful little nap in their relaxation room overlooking the peaceful lake, I managed to work up an appetite for my dinner at YaYa's Euro Bistro. Not only did I receive stellar service from my waiter, Rob, (I later found out that all the locals love Rob, so much so that the restaurant owners bought him a Harley for his 15th anniversary working there) but everything I tried (a garden fresh beet and goat cheese salad, a light, arugula topped oak-fired pizza and a perfectly cooked, al dente truffled risotto) was fantastic, which was quite surprising since the new chef, Jason Stever, who has a stellar background working at top restos in California, had just started that week.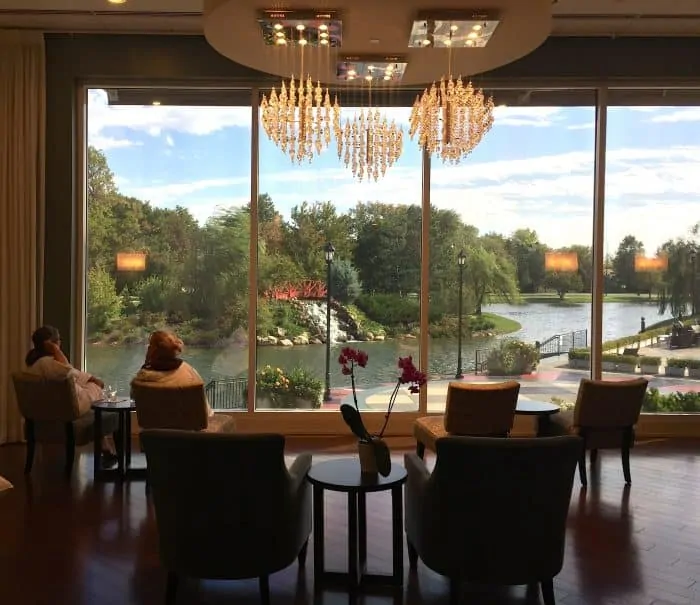 Insider Tip:

There is no sweeter ending to a decadent day than nabbing a seat in the chocolate lounge at Cocoa Dolce Artisan Chocolates, right across from YaYa's, where you can sample exquisite handcrafted chocolates, paired with wine, or specialty coffee drinks.