1,168 ft. up in the air I was about to test my personal limits.
I've gone skydiving, ziplining, hang gliding and scuba diving… and I would say this experience is, no doubt, the most intense (and spectacular) of all.
It's called EdgeWalk. High up on the CN Tower, you spend 30 minutes walking the rim of the world's 7th tallest free-standing structure. There's no rails, no nets. Just two ropes secure you to a bar above which follows you as you make your way around the tower, above the city streets of Toronto.
Earlier I had presented at a conference for graphics designers. After spending much time indoors and on my laptop, this seemed like the perfect opportunity to clear the mind, push my personal limits, and spend time with family in the most interesting of circumstances.
In the above video you can see a preview of the Stark Insider EdgeWalk experience. Watch soon for the full video (tip: subscribe to the Stark Insider YouTube Channel for automatic email notifications).
If you ever find yourself in Toronto, I highly recommend not only a visit to the CN Tower, but the EdgeWalk. After all, a little fresh air and expansive views can't be anything but good for us, right?
IN PHOTOS: EdgeWalk CN Tower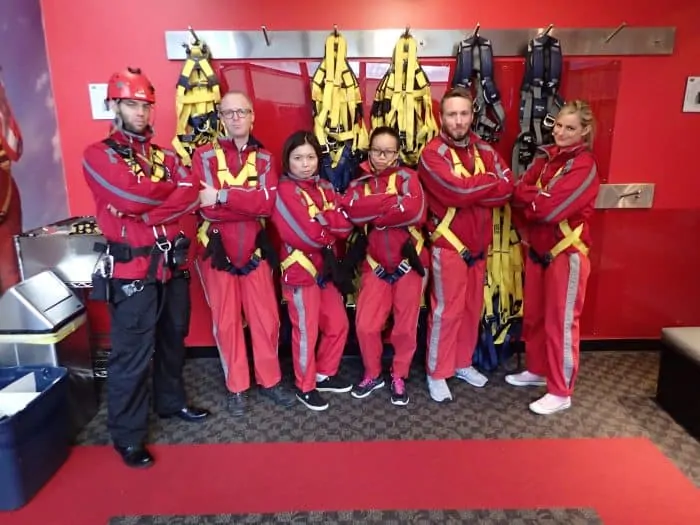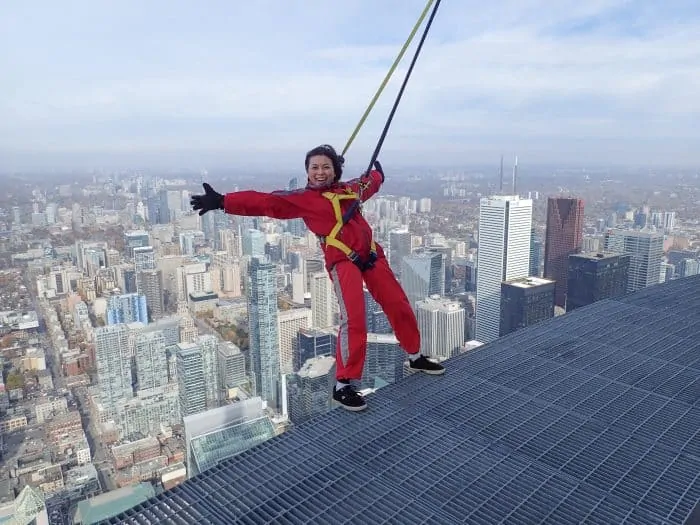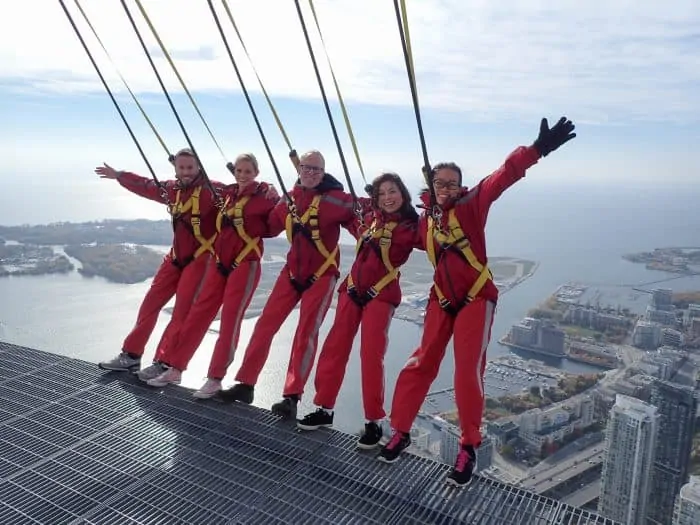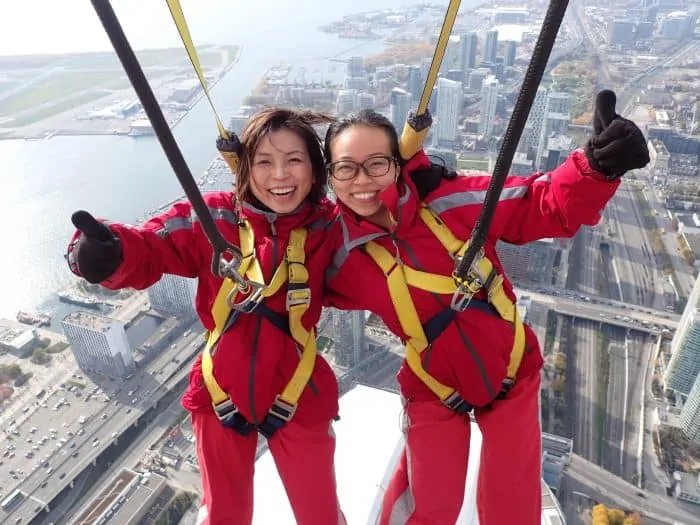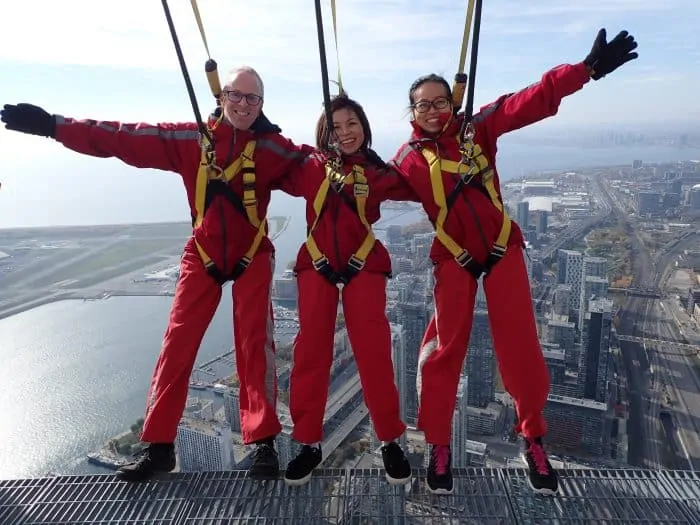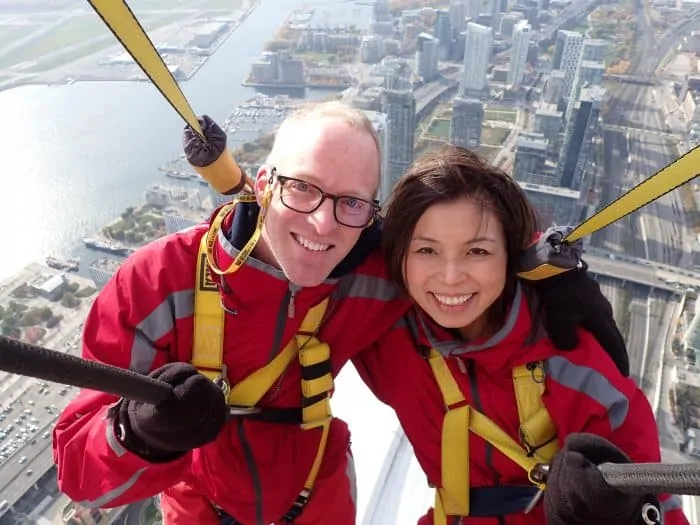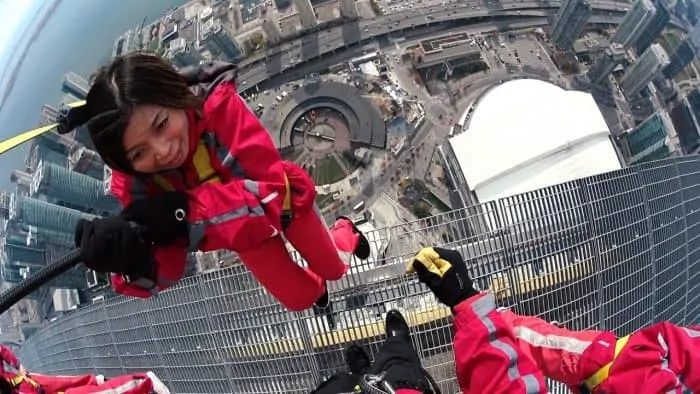 Clint Stark and my sister Wendy joined us for the open air walk. The night before we made a pact. Although Clint — with his life-long fear of heights — originally wanted to remain on the ground "with camera" he soon realized that it was moments like these that make life truly special.
EdgeWalk. CN Tower. 1,168 ft. above ground.
Safe to say this is an experience I won't soon forget.
Stay tuned for the full Stark Insider EdgeWalk Experience, coming soon!
Until then, breathe in… breathe out. Smile. And as Clint did, keep telling yourself this can't be real, "it must be just virtual reality."
Subscribe: Stark Insider on YouTube.