One of the city's most beloved traditions continues.
San Francisco General Hospital Foundation today announced it has selected artists for its upcoming "Hearts in San Francisco" public art series (full list below). Established in 2004, the initiative will culminate in an auction (February 2017) with proceeds benefiting the Zuckerberg San Francisco General, the Heart of our City.
Per the SFGHF release, "For the 2017 series, the Foundation will feature designs by up-and-coming and established local artists, as well as acclaimed artists whose artwork is featured in the new Priscilla Chan and Mark Zuckerberg San Francisco General Hospital and Trauma Center."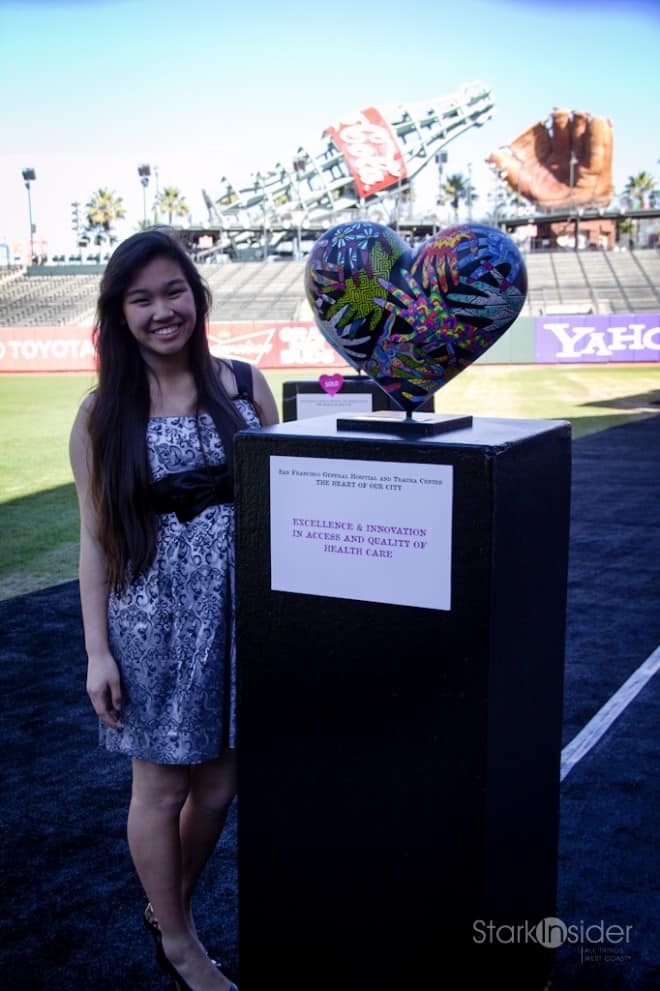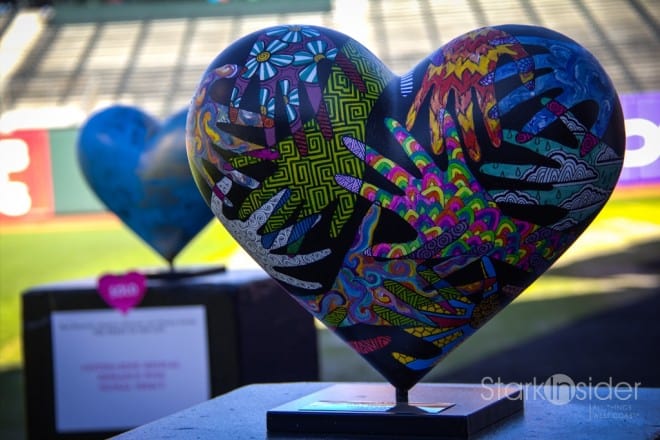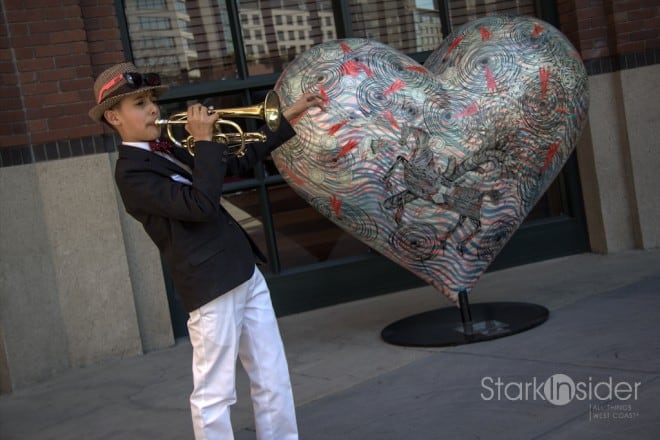 A fun, and highly relevant, first this year: artists will share their progress on their pieces via social media (#HeartsInSF).
The completed heart designs will all be revealed December 2016 and will be featured at the Heroes & Hearts luncheon at AT&T Park on Thursday, February 16, 2017. Select large hearts have the opportunity to be displayed in San Francisco's Union Square beginning in February 2017 through October 2017.
Hearts in San Francisco #HeartsSF Artists

The artists that have been selected to create the six large hearts (5′ tall x 6' wide x 40″ deep):

Shannon Amidon
John Bonick
Elaine Coombs
Anthony Hall
Alfred White
Pop Zhao

The artists that will be creating the six table top hearts (16″ tall x 17″ wide x 8″ deep):

Wendy Arbeit
Tom Bolles
Naomi Duben
Charles Gadeken
Amanda Sammann
Masha Schultz

There will also be 20 artists designing mini heart-artworks with mosaics (7″ tall x 6″ wide x 2″ deep):

Deborah Block
Randina Casenza
Robyn Spencer Compton
Ilse Cordoni
Rachel Greenberg
Elizabeth Grindon
Dmitry Grudsky
MyXuan Ho
Kathy Law
Wenia Lee
Amy Neiman
Edith Ng
Jill Stevenson-Ritter
Catherine Ryan
Vaishali Sanghavi
Barbara Schlein
Carla Trujilo
Ann Watters
Amelia Williams
Wesley Wong
Watch: Heroes & Hearts at AT&T Park, San Francisco
With Loni Stark in San Francisco