28,000 people. In a beautiful ball park overlooking the Bay. Enjoying the classic Carmen.
By all accounts the annual "Free Opera at the Ballpark" was a smashing success.
Now in its tenth year, the event features a live simulcast, beamed across town from the War Memorial Opera House. San Francisco Opera General Director David Gockley introduced the initiative in 2006 to bring opera into the community.
Per organizers, the evening's performance was transmitted live from the stage of the War Memorial Opera House to AT&T Park's 103-feet wide Mitsubishi Electric Diamond Vision scoreboard and enjoyed by an audience watching from the stands and on the field.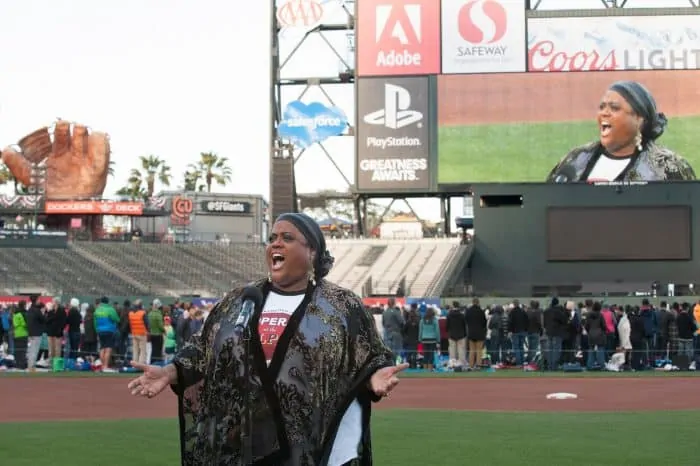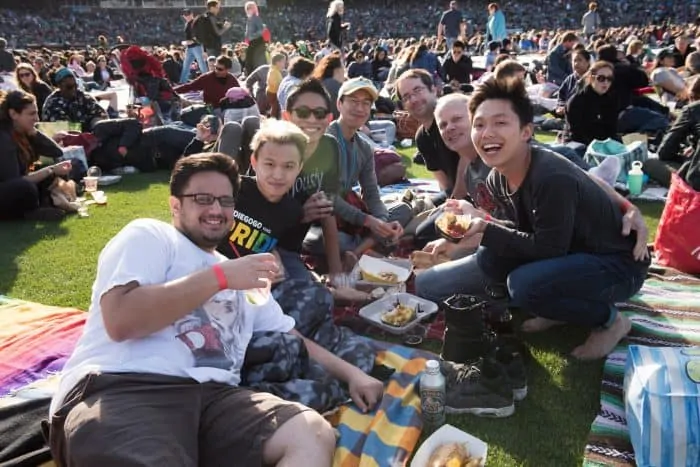 The event was co-hosted by Dianne Nicolini and Hoyt Smith of Classical KDFC Radio.
For more on San Francisco Opera and Carmen check out the latest episodes from Stark Insider below.
Meanwhile all of us at Stark Insider wish David Gockley well, and congratulate him on his amazing tenure. We're excited to welcome new General Director Matthew Shilvock in August, and look forward to celebrating the success of San Francisco Opera.
WATCH: Opera! Inside San Francisco Opera's New $21 Million Theater
WATCH: BTS CARMEN @ San Francisco Opera
With Loni Stark in San Francisco.
Photo credit: Stefan Cohen/San Francisco Opera