His remarkable 45-year career comes to an end next month. But not without an operatic bang. For David Gockley it seems like a most fitting celebration.
To celebrate Gockley's successful tenure as San Francisco Opera's general director for the last ten years, a gala concert Celebrating David! is being held at the Ware Memorial Opera House on June 16.
From the SF Opera release:
"Celebrating David! will honor Gockley's enormous impact on opera in America with excerpts from seminal operas from his career, including the Ring cycle, Les Troyens, Nixon in China, Susannah and Porgy and Bess, as well as works by Handel, Mozart, Puccini, Rossini, Strauss, Verdi and more. Featuring the San Francisco Opera Orchestra and Chorus, the gala evening will be hosted by mezzo-soprano Frederica von Stade and baritone Thomas Hampson (replacing Samuel Ramey), with performances of arias and ensembles by some of today's leading singers and conductors."
In addition the Company has announced the availability of a new book, American Impresario: David Gockley's Life in Opera. Written by Damian Fowler, the 224-page hardback offers Gockley's own words and insights about the future of opera, "the art form that inspired his own, singular journey."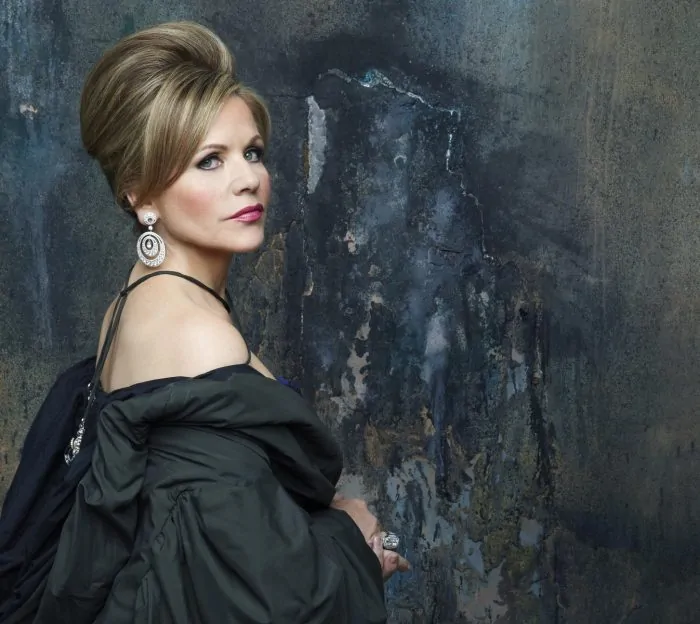 Recently, David Gockley sat down with Loni Stark of Stark Insider to talk Opera, and introduce the new Diane B. Wilsey theater space. Located in the newly renovated fourth floor at the War Memorial Opera House, the theater will be used to stage exciting new works and re-imagined classics.
You can watch the David Gockley interview and tour of the new space in the video below.
WATCH: Opera! Inside San Francisco's opera new theater space with David Gockley
Matthew Shilvock succeeds David Gockley and will become San Francisco Opera's seventh general director effective August 1, 2016.
Our best wishes to David Gockley. Thanks for sharing your amazing vision and artistry, and your love for the art form with San Francisco and, indeed, the nation.
With Loni Stark in San Francisco.