Now in its sixth year, the Atlanta Food & Wine Festival has become one of the hottest food festivals in the country. As a love fest for all things southern, they are known for flying in the finest culinary talent from Texas to D.C., all eager to put their best fork forward.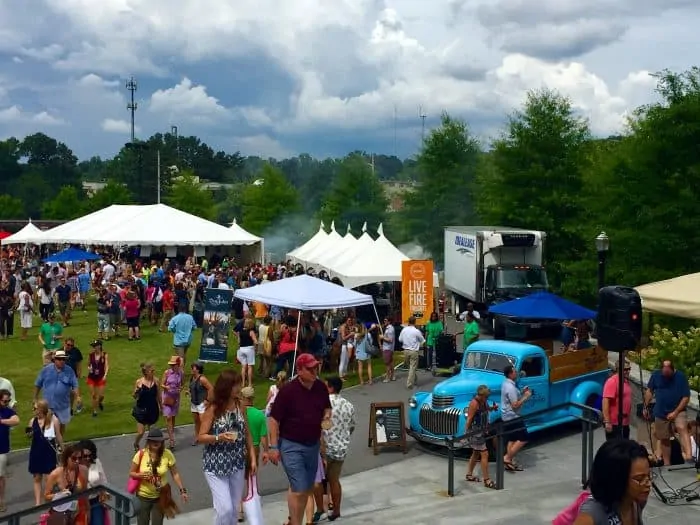 "We are the only culinary weekend in the country focused exclusively on the South," says co-founder Dominique Love.
After spending four fabulously fattening days eating, drinking and partying, I can vouch that this southern celebration belongs on the To-Do list of any seriously fun foodie with a discerning palate.
Even on day one, it was clear this would be a festival to remember. The kick-off event, Destination Delicious, was held in the roomy Stave Room at American Spirit Works. Here we experienced the easiest road trip imaginable, filled with delicious chef creations and fantastic libations showcasing flavors from Florida, Georgia, Louisiana, Mississippi, South Carolina, Texas and more, and no risk of getting car sick!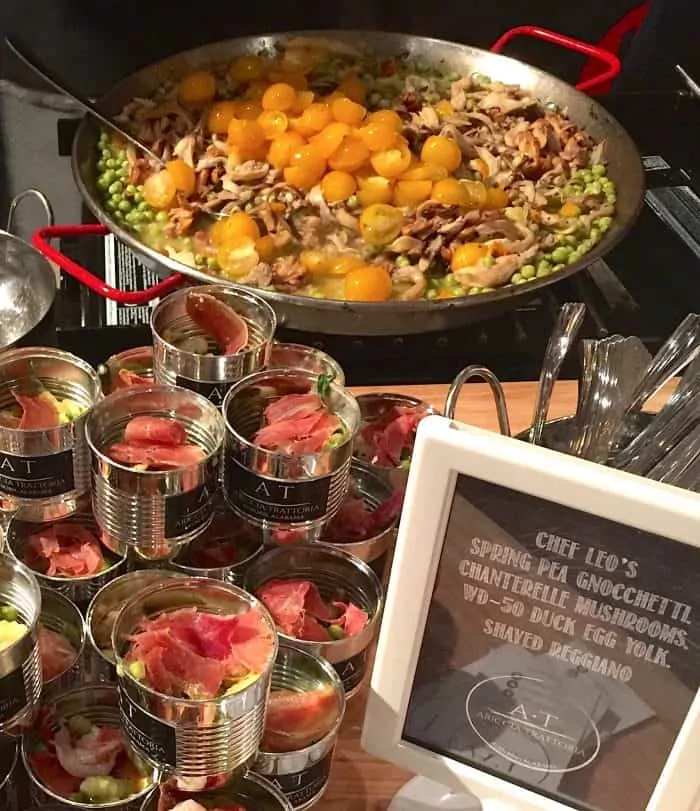 As cool as the Stave Room was the festival's most unique (and challenging) venue was their "Vineyard in the City", the first Pop-Up Vineyard in the U.S. which is located smack dab in the middle of Midtown on nearly four acres of land. Lucky attendees experienced an equally challenging Grapetionary from A to Z Sommelier Wine Lunch, where we tasted 26 varieties of wines from Agiorgitiko (Greece) to Zweigelt (Austria) under the able direction of four top somms.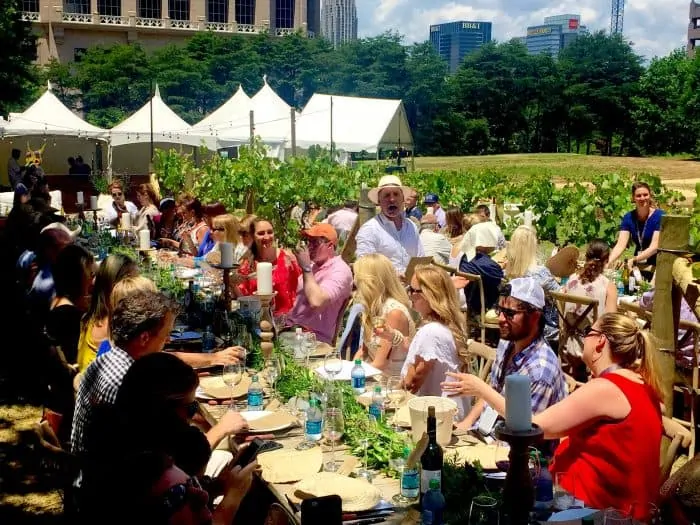 The next two days were spent going to the best "school" imaginable, where the almost 100 classes ranged from Whole Cow on the Grill, where participants learned the best techniques for butchering and grilling a whole beef, to Biscuits, Doughnuts & Bourbon (talk about the perfect pairing!) to the fun-filled White Men Can't Dump(ling) taught by the engaging top New Orleans chef/restaurateur, Michael Gulotta, who shared many inside tips for creating light, flavorful dumplings.
White Men Can't Dump(ling)
One of my fav classes was Hotel Room Cocktails, where mixologist Tiffanie Barriere taught this often-weary road warrior some unforgettable tricks for transforming those mini bottles of hooch into creative libations.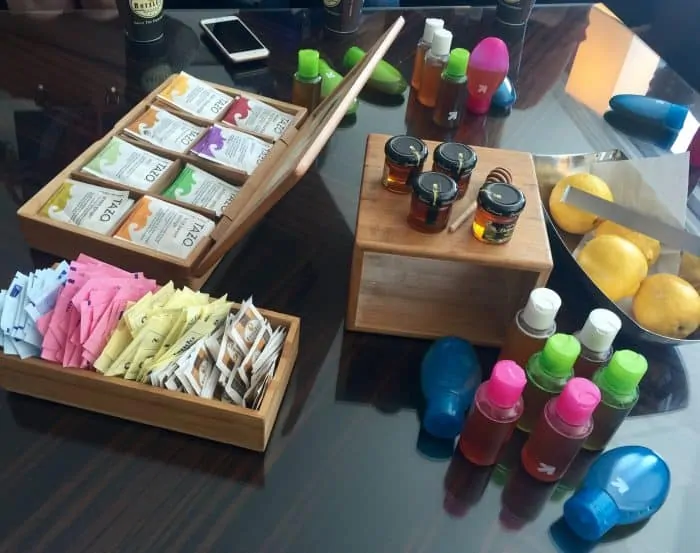 No school cafeteria lunches for us. Instead, we were bussed to humongous Tasting Tents in Piedmont Park, aka Party Central, where award-winning chefs, bbq masters, local farmers, specialty food artisans, and a plethora of wine, beer, and spirits wooed us with their creations.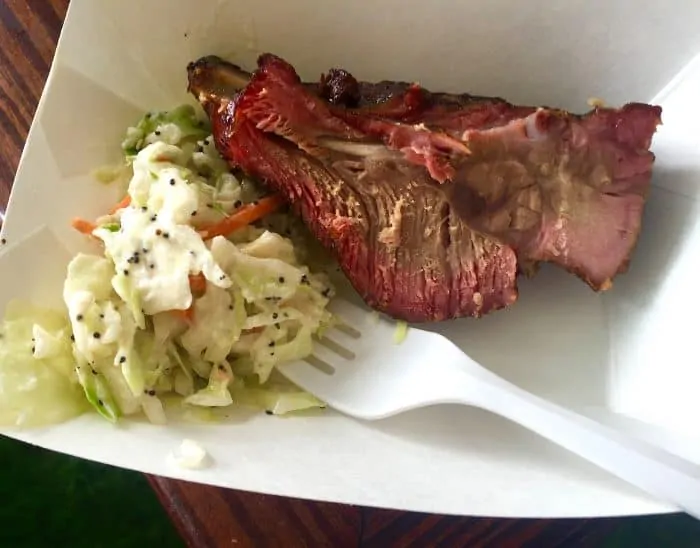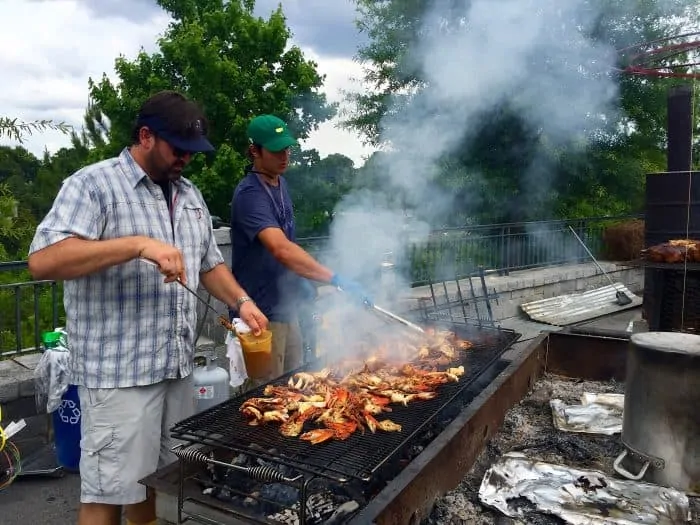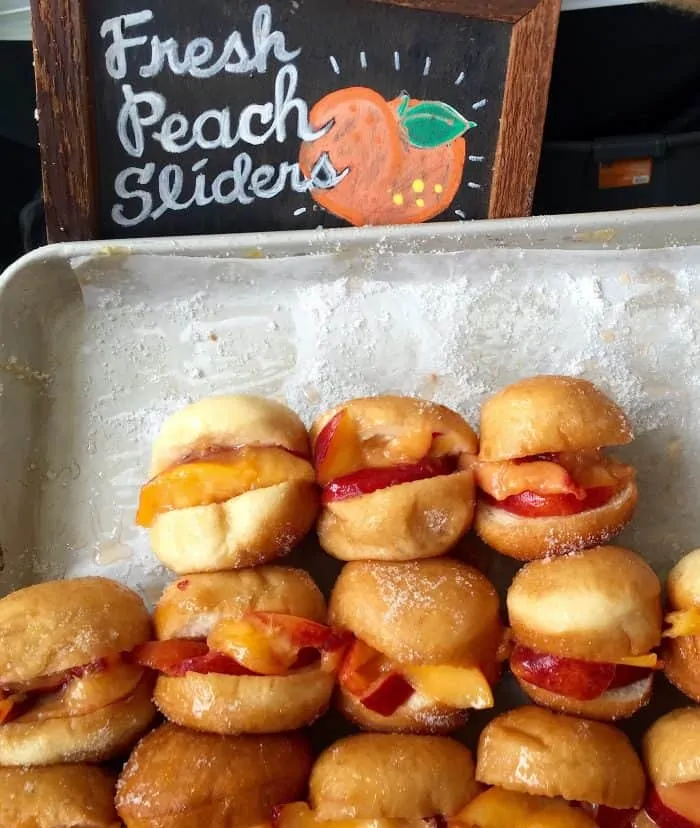 Sadly I couldn't stay for their famous Sunday Brunch (Which was actually ok since I could no longer fit into any of the clothes I brought.
Note to self: Next year bring a pair of stretchy pants sized XL for the last day) but my final event was a doozy! It was one of the connoisseur dinners, The New Asian Inflection, curated by that Southern tag-team extraordinaire, siblings Matt and Ted Lee. The award-winning authors collaborated with a handful of chefs who were each tasked to create a course that best represented the Asian influence on Southern food. What followed was three hours of delightful Lee Bros. stories and five courses of incredible So-Asian food and exceptional wine pairings. Highlights were an amazing Uni Ramen garnished with Peekytoe Crab and Country Ham Bits and a Soy Miso Duck grilled on Magnolia leaf.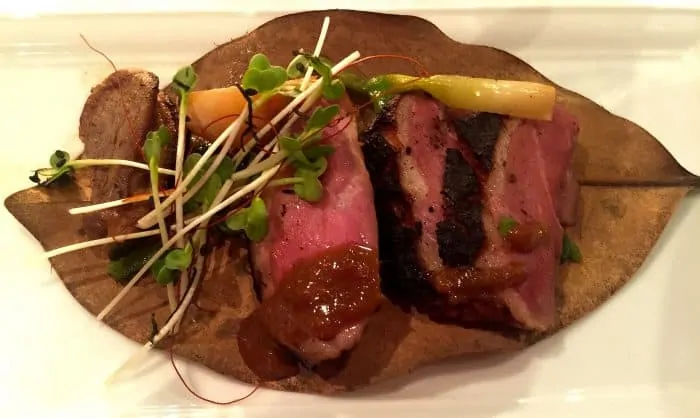 This is always a sell-out so don't forget to mark your calendars for the next Atlanta Food & Wine Festival!