Mention Frank Loesser to a musical theater fan, and you're sure to hear about Guys and Dolls. The Most Happy Fella is unlikely to be discussed, because it is so rarely performed these days. It's less consistently toe-tapping than Loesser's more lasting hit, but it makes up for it with a mature, intricate score that verges on operetta. This poses casting challenges for the companies brave enough to revive it—challenges that 42nd Street Moon's charming and exuberant production doesn't quite manage to meet.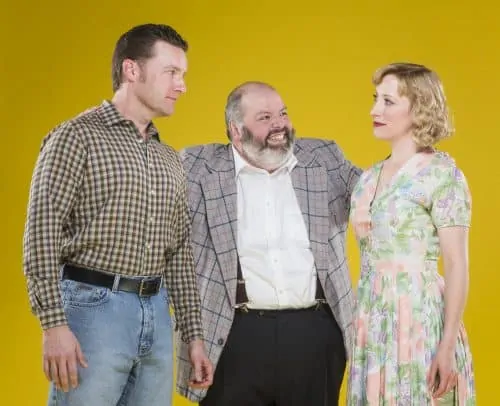 That's not to say that The Most Happy Fella was a bad choice for revival. (42nd Street Moon specializes in revitalizing undeservedly forgotten parts of the repertoire.) It's funny, moving, lyrical, and local. The plot, set in the 1920s, involves a waitress ("Rosabella") in San Francisco who is left a piece of jewelry and a love note by a customer (Tony). An exchange of love letters ensues, but when she goes to Napa Valley to marry her beau, he's not the person in the photo he'd sent. (That would be his young, handsome farmhand Joe.)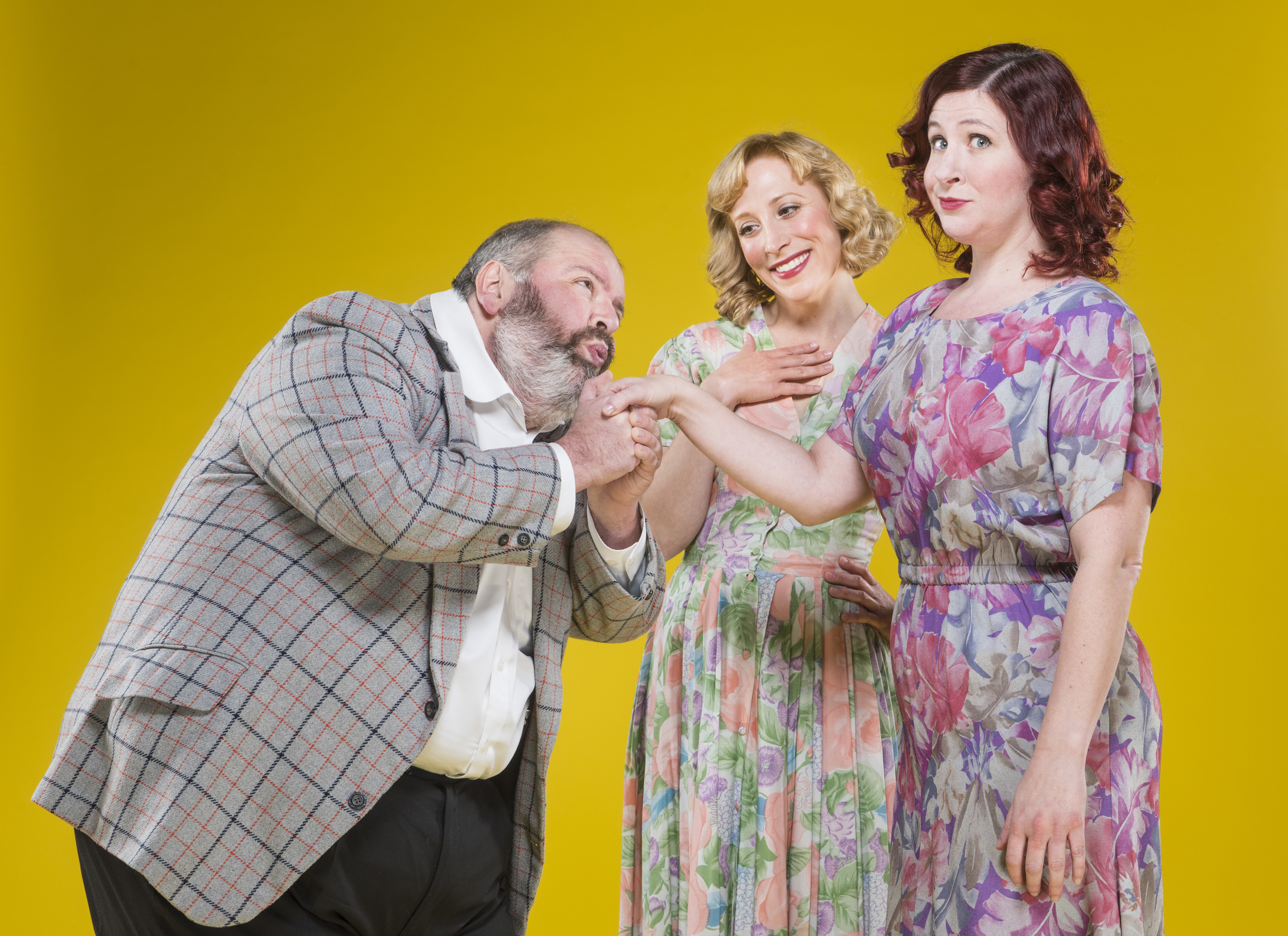 Director Cindy Goldfield manages to conjure up the 1920s in the small Eureka Theater. Kevin Landesman's sets are spot-on, from the floral pink walls and tables in the restaurant to the crates of apples on top of the grand piano in Napa. Stephen Smith's costumes gave me a serious case of dress envy—especially Rosabella's and Cleo's salmon-colored dresses, one with lace pockets and the other with a black velvet peter pan collar.
42nd Street Moon has managed a captivating revival of a musical that deserves it.
The dramatic quality of the show was consistently high. While the pacing dragged early in the second act, it soon picked up again, and the characters' struggles kept me consistently engaged. All of the principals had convincing character arcs and pitch-perfect dialogue. Unfortunately, the pitches weren't always so perfect in the music. The three-piece orchestra valiantly rendered a complicated score, but they suffered both occasional wrong notes and coordination issues with the singers. Some singers also struggled. The Postman (Michael Monagle, a last-minute replacement) never comfortably found his key for either of his songs. The quartet "Standing on the Corner," while brilliantly staged, included a few missed chords. And Joe (Noel Anthony) had a resonant tone but often sounded strained or off the voice and fell flat on descending lines.
This Fella also included some glorious singing. As Tony, Martin Rojas Dietrich showed off a commanding operatic voice. His enthusiasm during "Most Happy Fella," ringing top notes in "Rosabella," and lyricism during "Mamma, mamma," made his numbers the highlights of the show. Dietrich also made his complex character lovable in spite of his temper and grumpiness—a difficult feat of acting that's essential to the success of the show. As his controlling sister Marie, Caroline Altman was equally operatic with a lovely, even vibrato and richly textured sound. Amanda Johnson as Rosabella had an airy voice in comparison, which seemed held back at the top, but which she deployed with great expressiveness. Her emotional journey—from the excitement of her mysterious romance to her disappointment in Tony to her growing love and guilt—was believable and touching.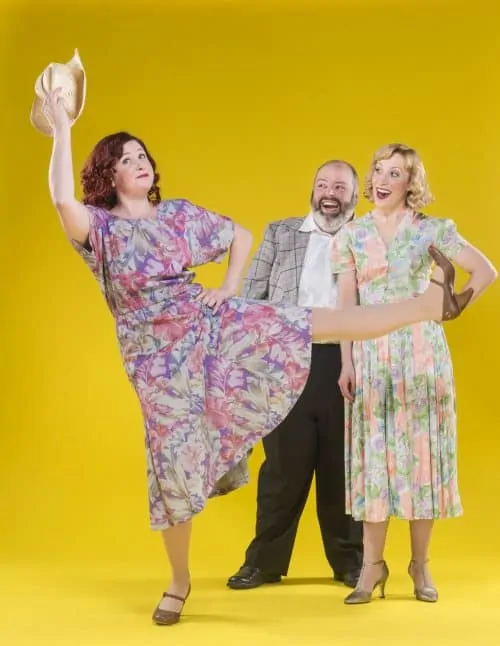 The show's secondary couple is anything but operatic. Nicole Frydman made the perfect Cleo, with a wide Texas drawl and a huge belter voice. She filled "Ooh! My feet!" with expressive squeaks and grunts without detracting from the melody. She was also responsible for most of the show's laughs, thanks to her characterful delivery of disbelieving asides and mouthed insults. Dramatically, she was well-matched by Robbie Rescigno's dopey Herman, another overdrawn character with an awkward but amicable manner and an unflappable grin. However, Rescigno couldn't quite equal Frydman's Dallas accent or her lyrical singing. His shouted top notes worked fine in his solos but didn't blend well with Frydman's controlled belt in songs like "Big D". Finally, the rest of the ensemble deserves kudos for their fine singing (especially from the women), dancing, and presence. I particularly enjoyed "Abbondanza" and its reprise, largely thanks to Daniel Olson's over-darkened Italian and oversized moustache.
42nd Street Moon has managed a captivating revival of a musical that deserves it. Despite the production's musical shortcomings, it's well worth seeing, as opportunities to catch this beautiful score of Loesser's are few and far between.
4/5