In 2004, Finding Nemo won the Oscar for Best Animated Feature Film. It beat out a very different finalist: the bizarre French-Québécois film The Triplets of Belleville. This near-silent movie with a swinging jazz score is an imaginative adventure set during the Tour de France. The cyclist Champion is kidnapped mid-race, and it's up to his grandmother and dog to save him, with the help of an aging jazz trio (the eponymous triplets) they encounter along the way.
The movie has earned plenty of well-deserved critical acclaim. It is full of delightful absurdities: applying vacuums and egg beaters to ease sore muscles, successfully chasing a steamship in a paddle boat, and dynamite fishing frogs, to name a few. The exaggerated body types of the characters are a triumph of animation and a source of humor. But you can experience all of that from home. San Francisco Opera Lab's cine-concert offers something more: a live rendering of Benoît Charest's award-winning score, with the composer conducting (and singing and playing guitar).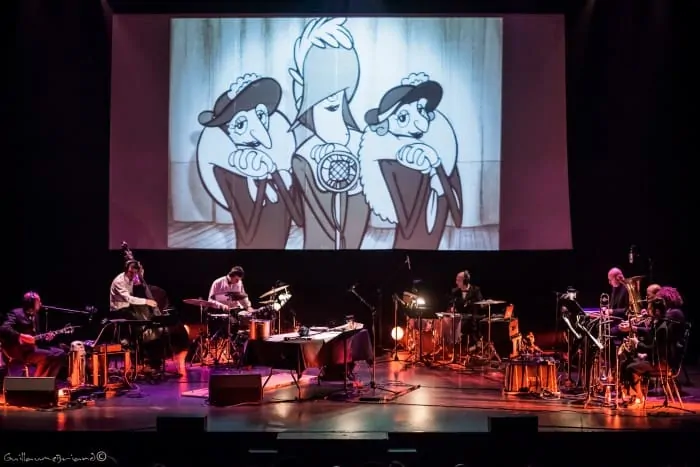 Le Terrible Orchestre de Belleville is a fabulous jazz orchestra, and if they did nothing but play their instruments, they would still be a joy to listen to. Bruno Lamarche is on fire on the saxophone and flute; Dan Thouin creates both classical beauty and jarring dissonance on his keyboard; and Dorian Faberg and Benoît Charest provide soulful, catchy vocals. Morgan Moore, Michael Emenau, and Alain Bastien keep the beat on bass, percussion, and drums, and Maxime St-Pierre and Sheffer Bruton add brassy flair on trumpet and trombone. But the real fun here is seeing the unusual bits of the score created in person. This is certainly the first orchestra I've ever seen play a bicycle, a newspaper, a vacuum, and a teapot!
This is certainly the first orchestra I've ever seen play a bicycle, a newspaper, a vacuum, and a teapot!
Dancing, clapping, and snapping, the orchestra is also fun to watch, if you can tear your eyes away from Sylvain Chomet's riveting film. They're especially funny when they mimic the characters onscreen—for instance, when Dan Thouin dramatically outstretches his arms in perfect unison with the grandmother, as they both prepare to play the piano.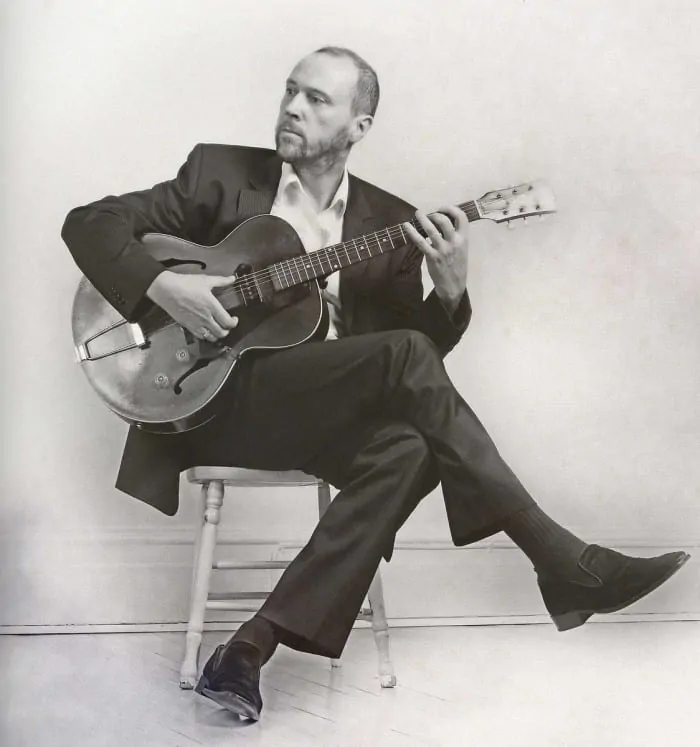 If you're asking yourself what a jazz cine-concert is doing at the Opera Lab, I have no answer for you. I'm confused, too. But if you want to know whether you will enjoy said jazz cine-concert, the answer is an unequivocal "yes."
4.5/5