Summer romance. Jennifer Grey. Patrick Swayze. The 80's…
Ah, Dirty Dancing.
The 1987 classic romance was one of three DVDs a proudly owned back in the day. When you dropped by my place I'd make the molten chocolate lava cake, and you'd choose: Dangerous Beauty, When Harry Met Sally, or… Dirty Dancing. The latter would usually get my vote. After all, it had The Lift:
Sigh.
Director Emile Ardolino's film (story by Eleanor Bergstein) has now been adapted for the stage. The musical is touring across the country, and I had the good fortune to meet up with two of the actors before a show in San Francisco.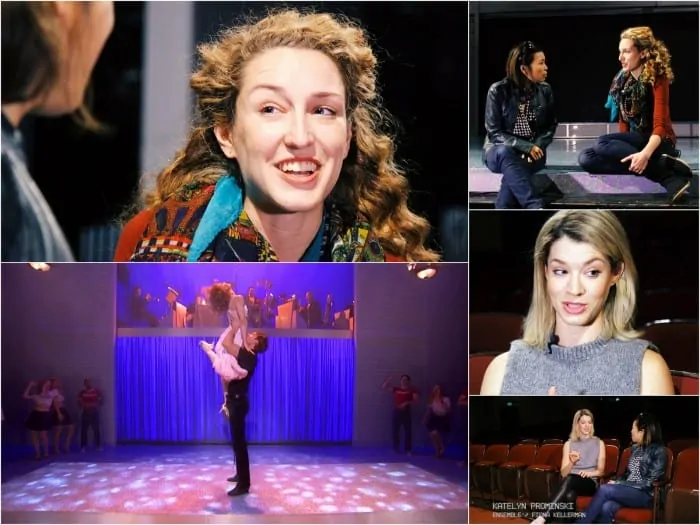 In this Stark Insider episode, I head to the Golden Gate Theatre to get a behind-the-scenes look at Dirty Dancing on Tour. There, Rachel Boone ("Baby") and Katelyn Prominski (Ensemble and Fiona Kellerman) patiently — very patiently — attempt to team me a few dirty moves:
The Walk-Down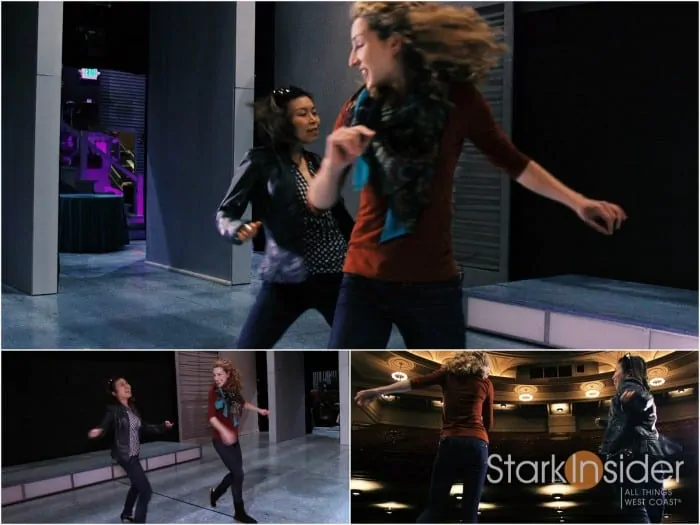 The Walk-Down is part of the glorious finale to Dirty Dancing. That final dance scene is like a greatest hits of amazing moves, soaring emotions, including the solo, the lift (that lift!), the famous line "Nobody puts baby in a corner!" and, of course, the walk-down which is a really fun dance move, or at least it looks it, if only I could nail that twist part (hint: wearing high heels may lead to a fall or two).
The Awkward Dance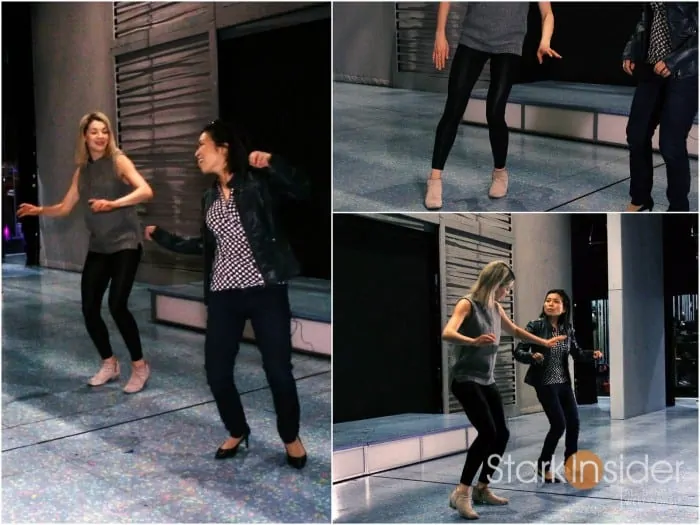 I think this one might also be handy for your next Halloween party, or when you're trying to do your best Elaine impression from Seinfeld. The Awkward Dance is all about how not to dance. Katelyn says it's kind of like "you've got a hula hoop in slow motion." From there you kind of hunch over, bow your legs and feet inward, and, well… walk around like we do in this video…
Needless to say, I absolutely had the time of my life shooting this video with the Dirty Dancing cast.
Get Your Dirty Dancing On – Famous Quote from the Film

"I carried a water melon." – Baby

"That was the summer of 1963…" – Baby (voiceover)

"Oh, come on, ladies. God wouldn't have given you maracas if He didn't want you to shake 'em." – Penny

"Nobody puts baby in a corner." – Johnny

"Me? I'm scared of everything. I'm scared of what I saw, I'm scared of what I did, of who I am, and most of all I'm scared of walking out of this room and never feeling the rest of my whole life the way I feel when I'm with you." – Baby
Broadway BTS: Dirty Dancing the Musical