I have a confession to make: I don't know anything about Argentine Tango. So when I write about Luis Bravo's Forever Tango, I can say whether the music was exciting, whether the show was theatrical, and whether the dancing was impressive, but I can't say whether the tango was good. And the answer to all those "whether"s I can address is, sort of.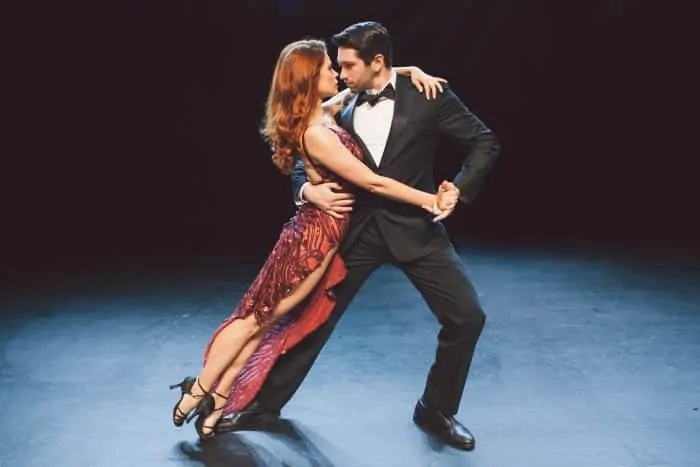 The fun of this spectacle largely came from hearing a style of music that isn't often performed here. Bandoneons (accordion-like instruments) creaked and string instruments were played percussively to create a textured, stirring sound. The different instruments took turns wowing: Horacio Romo tossed off bandoneon melodies that seem to stretch the limits of the instrument, and Jorge Vernieri was everywhere at once during his fast-paced piano solo. On the violin, Humberto Ridolfi competently managed very tricky writing during the number "Jealousy."
The fun of this spectacle largely came from hearing a style of music that isn't often performed here.
Unfortunately, Marcela Rios's voice failed to excite. The lower end of her contralto range was rich, but her transitions into her higher register were choppy and her sound became tight and covered at the top. Her over-exaggerated gestures detracted from the music she was singing and made it hard to take her seriously, especially during the tragic "Uno."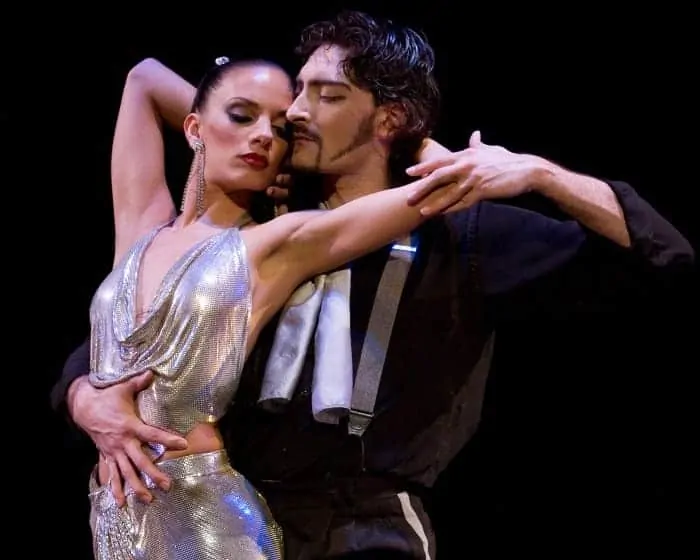 But I didn't go to the Herbst Theater for a small concert; I went for a theatrical show. Forever Tango only sometimes delivered on that. The best pieces were dramatically motivated, like the opening dance "El Suburbio," where two men fought (through tango) over a woman in a brothel. Ariel Almiron and Natalia Turelli amused with their slapstick take on the dance. In "La Tablada," Natalia tried to steal Ariel's camera (which he was furtively using to snap photos of the musicians, despite an announcement that photography was forbidden). He danced with her in a comical attempt to stop her, until they both got chased off the stage by the staff.
The dance numbers without stories behind them dragged. The ensemble is full of spectacularly athletic dancers who pulled off technically impressive lifts and drops and spins. The couples Juan Paulo Horvath and Romina Levin and Soledad Buss and Cesar Peral performed particularly tricky feats gracefully. Styling was consistently precise emphatic. The guest stars, Anna Trebunskaya and Dmitry Chaplin of "Dancing with the Stars" fame, stood out for their striking good looks and crisp choreography. But without a driving dramatic arc to hold the songs and dances together, I found my interest waning.
3/5