NEEDTOBREATHE swung through Napa earlier this year, leaving behind a wake of inspiration. Those in attendance at the Uptown Theatre witnessed a passionate, upbeat, stirring performance by a band that has stood the test of time.
Bo & Bear Rinehart founded the band when they were just finishing college. "We were told not to go into music," Bear Rinehart told me in this special backstage interview shot during the Live in the Vineyard music festival. Some 17 years later, and the South Carolina natives aren't faring too badly. Rivers in the Wasteland hit No.1 on the Canadian rock album charts, and debuted at No. 3 on the Billboard 200, selling 49,000 copies in its first week of release.
If you want to energize your commute, check out their new album, Live From the Woods at Fontanel, a collection of live cuts.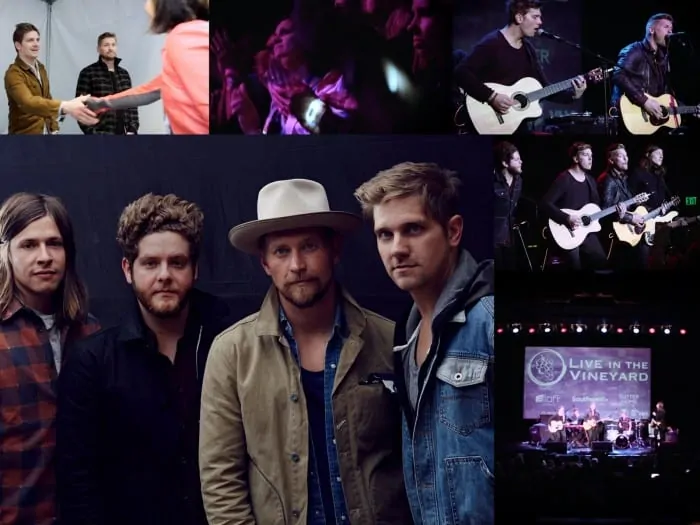 And what about that name, NEEDTOBREATHE (yes, it's ALL-CAPS)? What does it mean? I guess you'll just have to watch the video to find out, no?!
The band is on tour across the U.S., with stops planned for Columbia (MO), Denver, Calistoga, Lynchburg, and Miami.
Watch as I meet up with Bo & Bear, and learn about the inspiration behind the hit "Brother" (a collaboration with hit-maker Davin McGraw), watch them perform at the Uptown, and get an unusual response when inquiring about favorite gadgets.
Watch Live in the Vineyard: NEEDTOBREATHE @ Uptown Theatre, Napa
Photo of band: Sully Sullivan