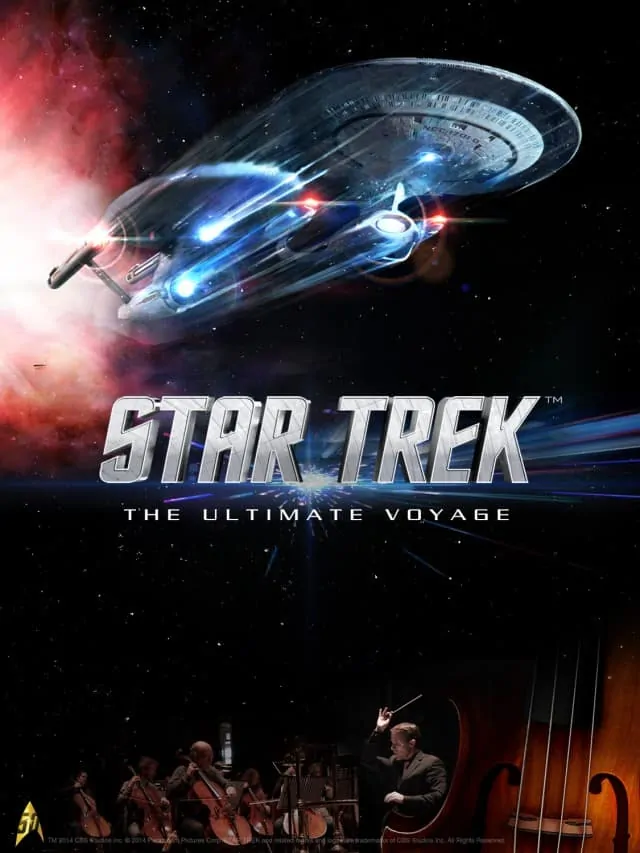 Resistance is futile. The Star Trek franchise is a worldwide juggernaut that knows no bounds.
Next frontier: the stage.
A live stage adaptation, Star Trek: The Ultimate Voyage, is set to launch January 2016, and tour 100 cities. A pre-tour engagement is scheduled for Royal Albert Hall in London on November 1, 2015. The show makes its West Coast premiere at San Jose's Center for the Performing Arts (via Broadway San Jose) on March 16, 2016.
From the release:
Star Trek: The Ultimate Voyage is produced by CineConcerts, known for its popular live to projection, symphonic concert experiences including The Godfather, Gladiator and soon to be premiered Breakfast at Tiffany's.  Original content productions such as A Christmas Dream also tour internationally.

Justin Freer, Producer and Founder of CineConcerts said, "The Star Trek franchise has for many years been an important and meaningful part of our culture in so many ways. This exciting concert experience featuring the greatest music and visuals spanning five decades will be an extraordinary and memorable event."

This lavish production includes an impressive live symphony orchestra and international special solo instruments. People of all ages and backgrounds will experience the franchise's groundbreaking and wildly popular musical achievements while the most iconic Star Trek film and TV footage is simultaneously beamed in high definition to a 40-foot wide screen. The concert will feature some of the greatest music written for the franchise including music from Star Trek: The Original Series, Star Trek: The Motion Picture, Star Trek II: The Wrath of Khan, Star Trek IV: The Voyage Home, Star Trek: Insurrection, Star Trek: The Next Generation, Star Trek: Deep Space Nine, Star Trek: Voyagerand much more. This never-before-seen concert event is perfect for music lovers, filmgoers, science-fiction fans and anyone looking for an exciting and unique concert experience.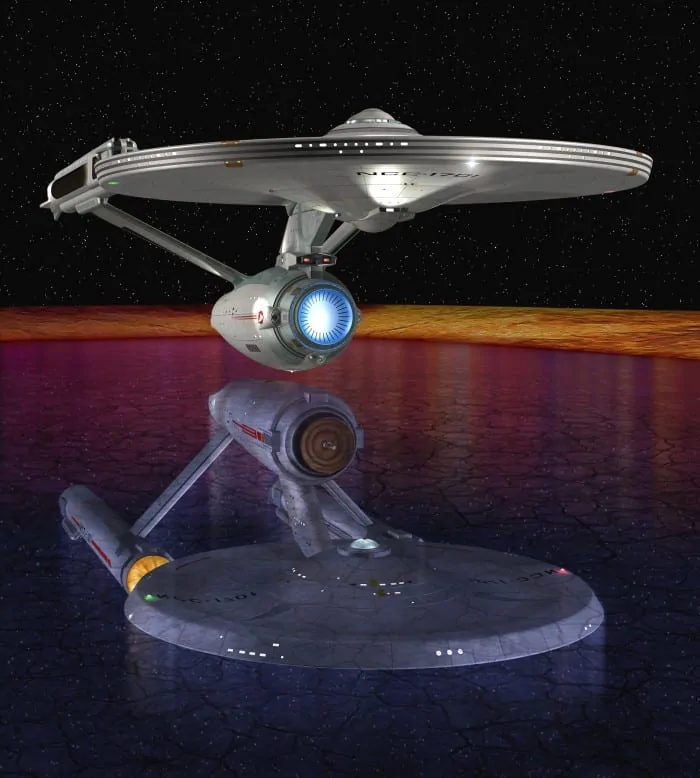 STTUV will be conduved by Justin Freer — known for full symphonic live projects such as The Lord of the Rings, The Godfather and Gladiator.
WATCH: Trailer for Star Trek: The Ultimate Voyage