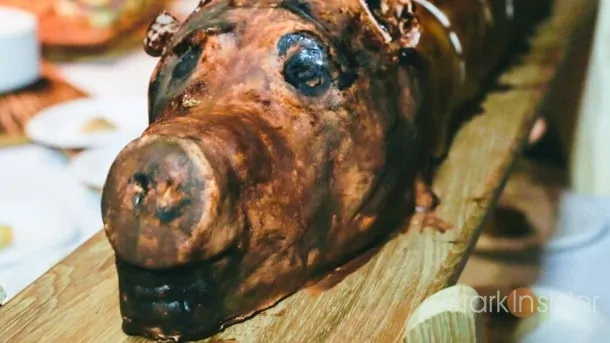 Quick. What has five chefs. Five pigs. And five winemakers?
If you know your foodie scene then you're probably already familiar with the touring gastronomic pleasure known as Cochon 555. Once again the culinary competition makes its way to the Bay Area when it sets up shop at the Fairmont on Sunday, April 12.
This year's Cochon 555 judging panel will be helmed by 2013 winner Adam "King of Porc" Sobel (Rn74). Other judging include: Thomas McNaughton (Central Kitchen), Anthony Strong (Locanda).
36 chef-prepared dishes will star in the heritage pork event, and, attendees will get to enjoy all of them, along with wine tastings (Washington State), craft beer, in addition to several live demonstrations including a pop-up butcher shop (see Stark Insider video feature for an inside look).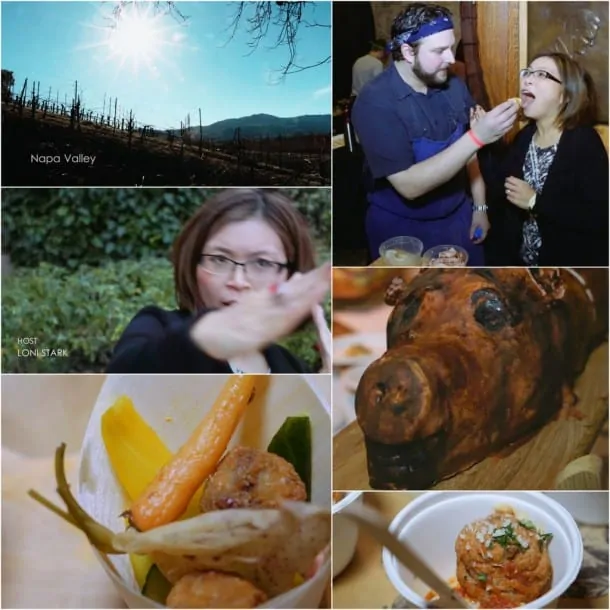 As in past years, winners go on to compete for title of "King or Queen of Porc," after which the social media humblebrag begins in earnest.
On Friday, guests will have the opportunity to attend the "Chef's Course Dinner" (five courses) at the Wayfarer led by Omri Aflalo. And, yet another dinner takes place the evening before Cochon55, this one at Alexander's Steakhouse with Chef Marc Zimmerman presiding.
Tickets for Cochon 555 San Francisco start at $200.
Stark Insider highly recommends this event, and over the years has become one of our favorites. But don't take our word for it, watch the Cochon 555 competition in action in this video segment featuring our very own Loni Stark.
Talented chefs featured in this Stark Insider episode: Cindy Pawlcyn (Mustards Kitchen, Napa), Kelly McCown (Goose & Gander, St. Helena) , Jason Kupper (The Thomas, Napa), Patrick Clark (CIA at Greystone, St. Helena), and Dustin Valette (Dry Creek Kitchen by Charlie Palmer, Healdsburg).
And remember: Never trust a skinny chef!
WATCH: Cochon 555 Culinary Competition
(With Loni Stark in San Francisco)