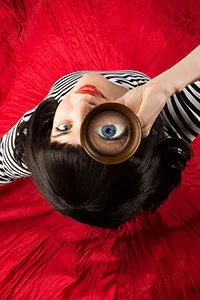 The Berkeley Rep Theatre today announced its lineup for 2015-16: Amélie, The Hypocrites' Pirate of Pleasure, Disgraced, Aubergine, Macbeth, and Treasure Island.
"For the 2015-16 season we've assembled a collection of captivating plays that range from classic stories being inventively and fantastically retold to new works by some of the most prolific and exciting artists working in American theatre today," noted artistic director Tony Taconne.
The new season kicks off August 2015 with the world premiere of Amélie. Based on the book by Craig Lucas, Amélie is perhaps best known for the 5-time Oscar-nominated film (2001). After discovering a mysterious photo album and meeting a handsome stranger in Montmartre, shy Amélie realizes that helping others is easier than concocting a romantic story of her own.
The Hypocrites' Pirates of Penzance is up next, set to open as part of the limited season in the Osher Studio on Center Street.  Berkeley Rep tells us to "think banjos, beach balls, and guitars" in this story about a young boy mistakenly apprenticed to a band of sentimental pirates. Cliche? We think not.
JUST ANNOUNCED — we're thrilled to unveil our 2015-2016 season! https://t.co/ROltaFYxeU pic.twitter.com/T4lqDl9gPr

— Berkeley Rep (@berkeleyrep) March 9, 2015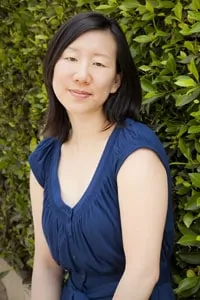 Directed by Ayad Akhtar who wan a 2013 Pulitzer Prize for this play, Disgraced touches on Islam, cultural assimilation and the complexity of identity. This one perhaps looks like the most intriguing of Berkeley Rep's 2015-16 line-up.
Julia Cho's Aubergine, a "moving meditation on family" will enjoy its world premiere in February 2016.
The eternal Macbeth also lands next February.
Berkeley Rep wraps the season with the classic Treasure Island, adapted for the stage by Mary Zimmerman.
"Next season emotional, intellectual, and artistic journeys await our audience," said Susan Medak, Berkeley Rep's managing director. "While our work is often very idea-rich, very adult, this season offers some opportunities for people to attend with their children. Of course, no matter the show, it's still Berkeley Rep, so our shows will always be heady and edgy."
Be sure to check in with Stark Insider as we continue to cover theaters–big and small, established and up-and-coming–from San Francisco, down to San Jose, and back up over to Berkeley… and just about everywhere in between.
BERKELEY REP THEATRE:
2015-2016 Season

Amélie

Book by Craig Lucas
Music by Daniel Messé
Lyrics by Nathan Tysen and Daniel Messé
Musical Direction by Kimberly Grigsby
Choreographed by Sam Pinkleton
Directed by Pam MacKinnon
Limited Season · Roda Theatre
Starts August 2015
World Premiere

The Hypocrites' Pirates of Penzance

Book by W.S. Gilbert
Music by Arthur Sullivan
Directed and adapted by Sean Graney
Co-adapted by Kevin O'Donnell
Co-directed by Thrisa Hodits
Music Direction by Andra Velis Simon
Limited Season · Osher Studio
Starts October 2015

Disgraced

By Ayad Akhtar
Directed by Kimberly Senior
Main Season · Roda Theatre
Starts November 2015
West Coast Premiere

Aubergine

By Julia Cho
Directed by Liesl Tommy
Main Season · Thrust Stage
Starts February 2016
World Premiere

Macbeth

By William Shakespeare
Directed by Daniel Sullivan
Main Season · Roda Theatre
Starts February 2016

Treasure Island

Written by Robert Louis Stevenson
Adapted and directed by Mary Zimmerman
Co-production with Lookingglass Theatre Company
Main Season · Thrust Stage
Starts April 2016
With Clinton Stark in San Francisco.