The Art of Hall Wines – Napa Valley Festival del Sole from Stark Insider on Vimeo.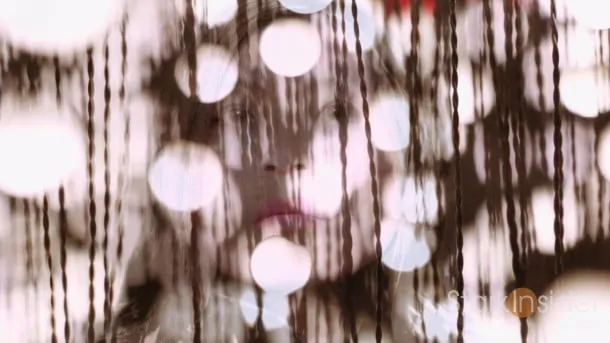 At Stark Insider we're huge fans of events that showcase the best in art, food, and wine. So when the three are mashed up, we tend to pay attention. Such is the case with the fifth annual Napa Valley Arts in April.
As the name implies, the event is a month-long "cultural immersion" – a celebration featuring art exhibitions, gallery openings and special shows.
Given that most of the events are hosted at a winery, as you might guess, wine and food also play an integral part of enjoying the best of what Napa has on offer.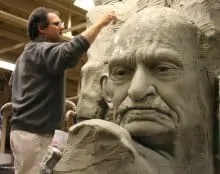 Highlights of the fifth annual Napa Valley Arts in April include an art walk in Yountville, a behind-the-scenes tour by friend of Stark Insider and local artist Gordon Huether, a conversation with world-renowned sculptor Mario Chiodo, tours of the permanent art collection at Robert Mondavi Winery featuring works by Beniamino Bufano and Gregory Kondo, "iPhone Art" at Markham Vineyards, contemporary art at Hall Wines (lead photo is a still from a Stark Insider video segment featuring interviews with owners Craig and Kathryn Hall), and a two-day art exhibition at the Napa County Fairgrounds. And there is so much more, too. Be sure to check the full schedule (see below) for all the details.
Since 2009, Stark Insider has highlighted several art exhibitions and interviewed several artists in Napa (and Sonoma too!). I've been fortunate enough to meet with some of the most creative people in the area, and to enjoy gorgeous and creative installations.
Having dabbled in oils from time to time, I enjoy events like these immensely. I find it rewarding and inspiring to spend time around artists… even if it means learning how far I have to go with my own paintings (sigh). Art is one of those things in life that means nothing, and at the same time means everything. Or maybe it just means what you want it to mean. I do know this: art is essential, and we must preserve and celebrate it at all costs.
Here are some of our most favorite Stark Insider video moments featuring arts and the amazingly creative people making it happen, as captured in and around the beautiful Napa Valley.
Napa Art: Stark Insider Video Features
Festival Del Sole Art & Live Performances
The Art of Hall Wines
Clos Pegase Napa: Searching for Bacchus
Stags' Leap Winery: Art of the Leap with Photographer Jefferson Hayman
Exploring Downtown Napa with Artist Gordon Huether
Team Stark hopes to see you on location at Napa Valley Arts in April. If you see us filming please be sure to say hello!