In 2015, Stark Insider is set once again to cover the year's most interesting, creative music, arts and film events in and around the San Francisco Bay Area.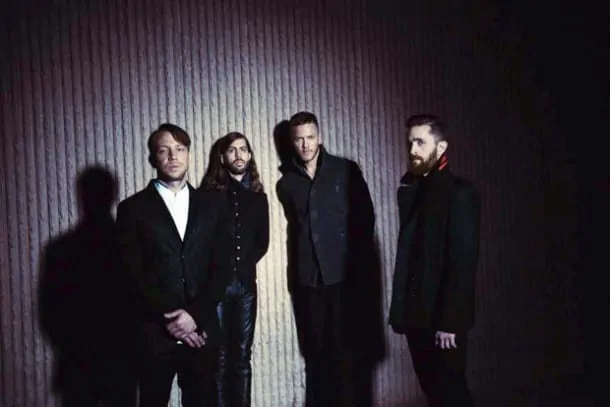 Imagine Dragons, No Doubt and Robert Plant will headline this year's edition of BottleRock 2015.
Organizers have released the full lineup of bands–as impressive as it is long–set to once again storm Napa Memorial Day weekend. The three day music festival runs May 29 through 31.
Last year saw over 80,000 people attend, an important turnaround for a fest that had previously run into some financial issues, but is now trending in a very favorable direction.
Other bands taking to the stage in Napa include Echomsmith ("Cool Kids"), The Avett Brothers, Foster the People, Passion Pit, Snoop Dogg, Cage the Elephant, Young the Giant, and Gipsy Kings.
MORE STARK INSIDER: Interviews, concert footage from Live in the Vineyard feat. Colbie Caillat, Matt Nathanson, Mat Kearney, Bea Miller, more
The entire lineup is below (take a few breaths before attempting to read it all).
BottleRock takes place at the Napa County Fairgrounds (575 3rd Street, Napa, CA). Tickets are now on sale and run from $235 to $2,500.
BOTTLEROCK 2015

HEADLINERS

No Doubt, it's shaping up to be another impressive BottleRock in Napa.

Imagine Dragons
No Doubt
Robert Plant

REST OF LINEUP

The Avett Brothers
Foster the People
Passion Pit
Cage the Elephant
Snoop Dogg
Capital Cities
Young the Giant
AWOLNATION
Michael Franti & Spearhead
Gipsy Kings
Portugal The Man
American Authors
Public Enemy
Trampled by Turtles
ZZ Ward
Echosmith
The Chris Robinson Brotherhood
Brett Dennen
Scott Weiland & the Wildabouts
Xavier Rudd & The United Nations
Los Lobos
Lettuce
Los Amigos Invisibles
Preservation Hall Jazz Band
Aer
The Mowglis
JJ Grey & Mofro
Kopecky
Knox Hamilton
The Last Internationale
Zella Day
Finish Ticket
Sister Sparrow & The Dirty Bird
Big Talk
Ryan Sims Band
The London Souls
MoonAlice
Grizfolk
Black English
Wild Ones
The Record Company
Kawehi
Emily Wolfe
Afrolicious
Con Brio
Courtney Barnett
Tristan Prettyman
People Under the Stairs
Vacationer
Brothers Comatose
The Frail
Wildlife Control
Sneakout
Transfer
Battle Tapes
The Trims
Eagle Wolf Snake
Fritz Montana
The Iron Heart
Matt Moon
Sielle
The Bad Jones
Walsh
The Deadlies
Grass Child
Pion 2 Zion
Silverado Pickups
WATCH: STARK INSIDER Live in the Vineyard Concert Highlights
Bea Miller
Mat Kearney
Matt Nathanson
Colbie Caillat